Luxury Rugs by SITAP Carpet Couture Italia
Explore creativity and craftmanship with Barbara Trombatore the CEO and Creative Director of SITAP Carpet Couture Italia, where the quality of Made in Italy meets modern design in the form of luxurious rugs.
​Born from family tradition and later enlivened by love, SITAP carpets showcase elegance and high quality design in all their creations and with a strong focus on fashion, they reflect current trends and can be featured in countless environments.
SITAP's journey in the world of carpets began in 1955 with a combination of research, style and fine yarns. As years went by it became a referent of excellence in the world of modern design, first in Italy and then internationally, thanks also to the arrival of Barbara Trombatore who brought a fresh and innovative style to the world of rugs, while always keeping in mind the tradition and quality of Made in Italy décor.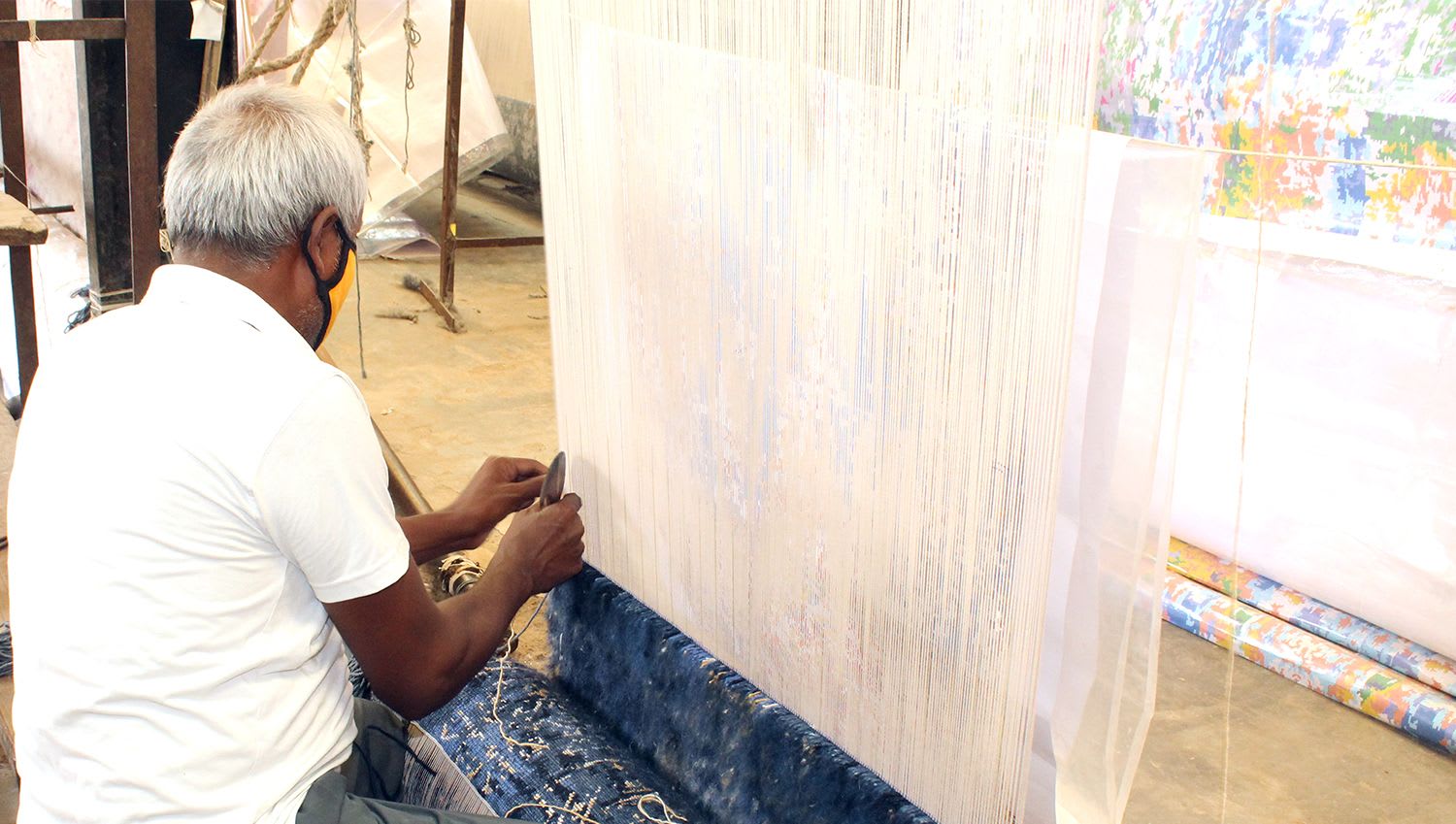 ​Of all the interior decor categories, why did your family choose to design rugs and what is the brand philosophy behind them?
SITAP's history is a family history, founded in 1955 and starting with the Sisal fiber - one of the many visions of historic founder Mario Bosoni. This yarn was already appreciated at the time for its natural origin and is currently included in SITAP's collections for its low environmental impact, wear resistance, and biodegradability. The journey from the Sisal fiber to the present day has been a long one for our company, but we have never lost sight of our main objective: to create luxury and design carpets that are representative of Made in Italy in the world.
Every piece in SITAP's collections is unique. What inspires their creation?
Creativity, flair, and imagination are just the first few steps of the journey into SITAP's style. Each rug is unique because it has its own story to tell, its own language, and its own expressive purpose that make it irreplaceable and inimitable. All designs in the SITAP Alta Moda and Pret à Porter Collections derive from inspirations that have accompanied me since childhood: from Italian Haute Couture (which has always been my reference point) and international design (from which I try to get a hold of techniques and teachings) to our country's architecture (a leader in the world). Not least, my travels in the Middle East, South America, and Africa are another key piece of the puzzle.
​Today carpets are essential components to complete a room. In your opinion, what is the added value that a rug can give to interiors?
I firmly believe that a rug is much more than an accessory in contemporary homes. It would be best to describe it as a protagonist: it has a very definite space, created ex novo and no longer carved outonce cabinets, sofas, or tables have been arranged. The role of the rug is evolving and becoming fluid, no longer pigeonholed into a defined room. It is free to interpret its environment and change its soul. It dresses up the space by conferring value and personality.
What does Made in Italy mean for your brand?
For SITAP, Made in Italy means creativity, design, and genius. It is a trademark that we all deeply care about and that I, as Creative Director, am personally developing through two parallel projects, both of which are pillars of our brand: Centro Stile SITAP, the internal Team that follows me in every creative phase, and Officina del Design SITAP. The latter is an ambitious project, tapping into the vast pool of young Italian creatives often looking for companies willing to bet on their talent. I have asked myself many times, "Why not give it a try?" And so, for a few years now, I have been collaborating with young design makers, architects, and innovators to explore new ideas to translate into rugs.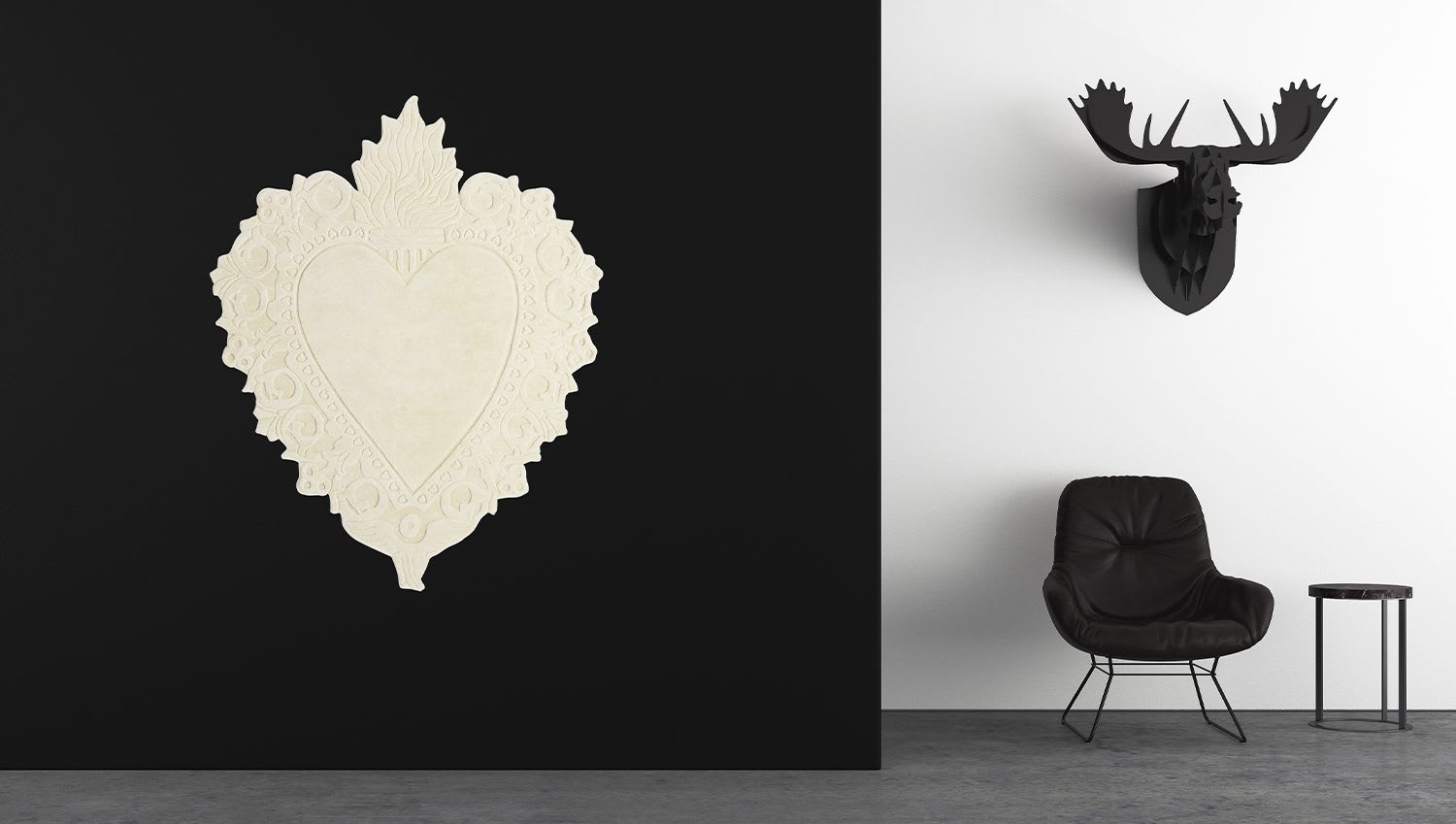 ​Is there a particular piece or collection that has a special story that you would like to share with Artemest?
Devotion is without a doubt our brand's iconic rug. A pattern that comes from the traditions of the past reclaimed from great Italian Fashion and transformed into a style icon for contemporary homes. Devotion is pure Devotion. A rug that I like to refer to as a "sculpture," made of pure bamboo silk worked by hand and engraved literally as if it were stone. Devotion starts as a blank canvas and is customizable in color and in the message emblazoned in the center. Perfect on the floor, it becomes a beautiful tapestry to display on walls. It is truly a work of art.