Exquisite Tablescapes by Cosima Fryer
Get your first glimpse of summer and dream of relaxing lunches by the sea with the striking colorful tablescapes designed by Cosima Fryer. With a strong focus on the uniqueness and quality of the selected pieces, Cosima is an authentic artist of the table, clever in creating dreamy atmospheres.
​Cosima Fryer founded her eponymous firm in 2019 in London to offer her clients an online destination for curated and bespoke aesthetics for their homes. Born in London and raised in Switzerland, she has worked for some of Britain's leading luxury homeware companies designing one-of-a-kind products and managing collaborations between highly regarded interior designers and artists.
Exposed to refined designs and products from a young age, Cosima has developed an excellent artistic eye and thanks to her many travels, she has curated a portfolio of homeware and lifestyle pieces from some of the world's most talented designers and craftsmen. Meet Cosima and explore her special world browsing through her one-of-a-kind table settings.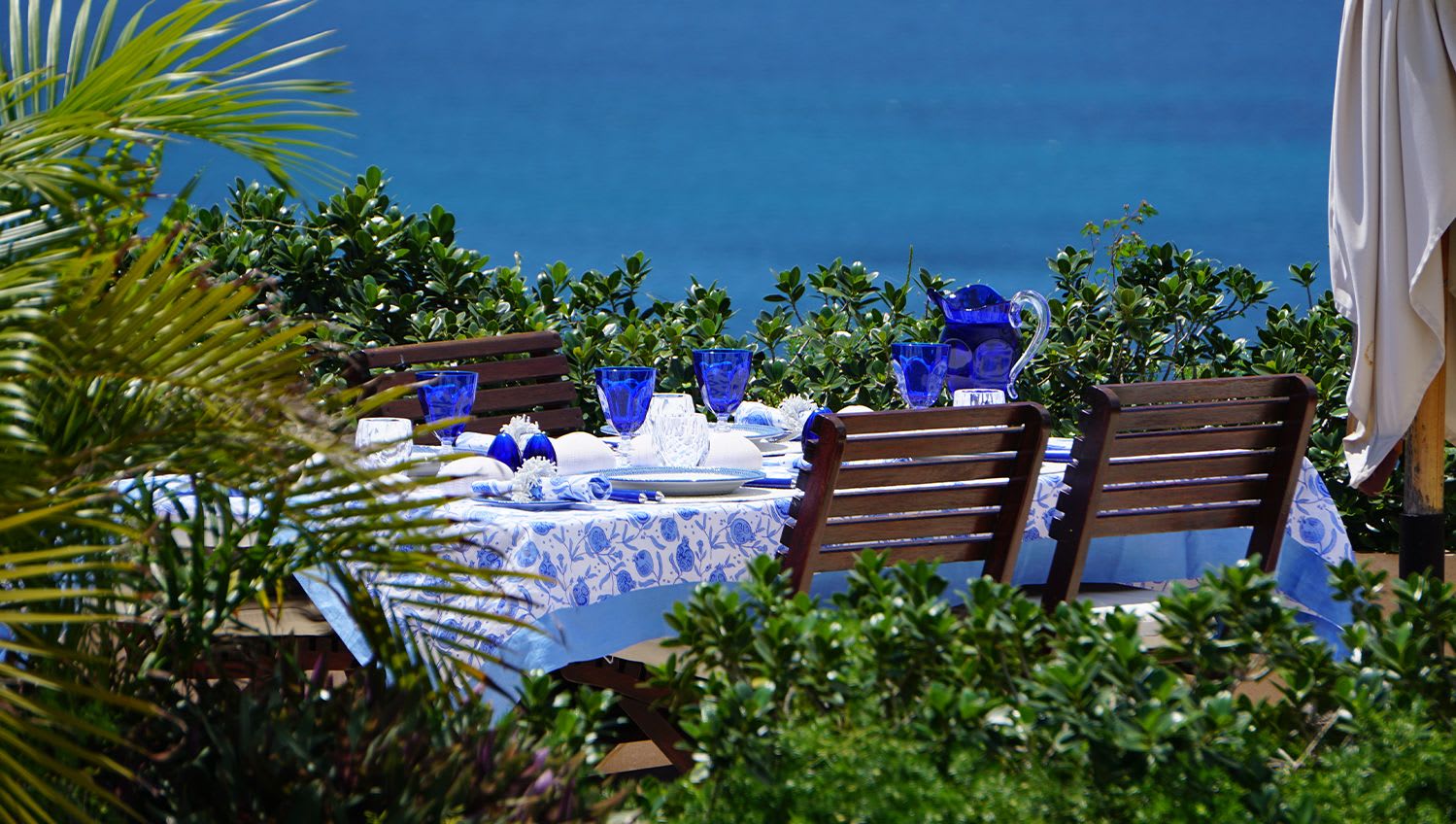 How did you first become involved in the world of design? Tell us your story.
As far as I can remember I have always loved interiors and the stories they tell, particularly all the smaller items that represent its owner. I grew up in Switzerland but went to boarding school in the UK at age 9 and couldn't wait for the weekends so I could sketch my dream home and future children's bedrooms. I would draw every detail from glassware to the pots and pans and even the tissue box!
My passion specifically for tableware has always been with me and I've been fortunate to have travelled and seen some really beautiful homes. I love how each environment has such an obvious distinction in design from the next – a home in Mustique with rattan details, stone and exciting textures to a chalet in Gstaad which is more neutrally toned with bronze, shearling and wood. Having explored during my travels I've built up a great list of smaller artisans and craftsmen who I turn to when curating tableware for my client's homes. This way my clients receive something truly unseen and it's my aesthetic for unique and beautiful items that let them trust me.
​How would you describe your style and what's the personal signature that makes your projects unique?
My aesthetic is a mix of so many things – I love pairing contemporary with classic and like a clean, put together result. I am mostly drawn to more neutral tones, but I love adding a splash of colour to give it some life. What I guarantee is great quality in all the items I work with. I've always been a believer in quality over quantity. The thing I love most is finding affordable quality and something that not everyone knows about. There will always be a collection of items from brands that no one has heard of and that is where I differ from other designers who have a list of go-to brands which are seen all over the world and are not as unique.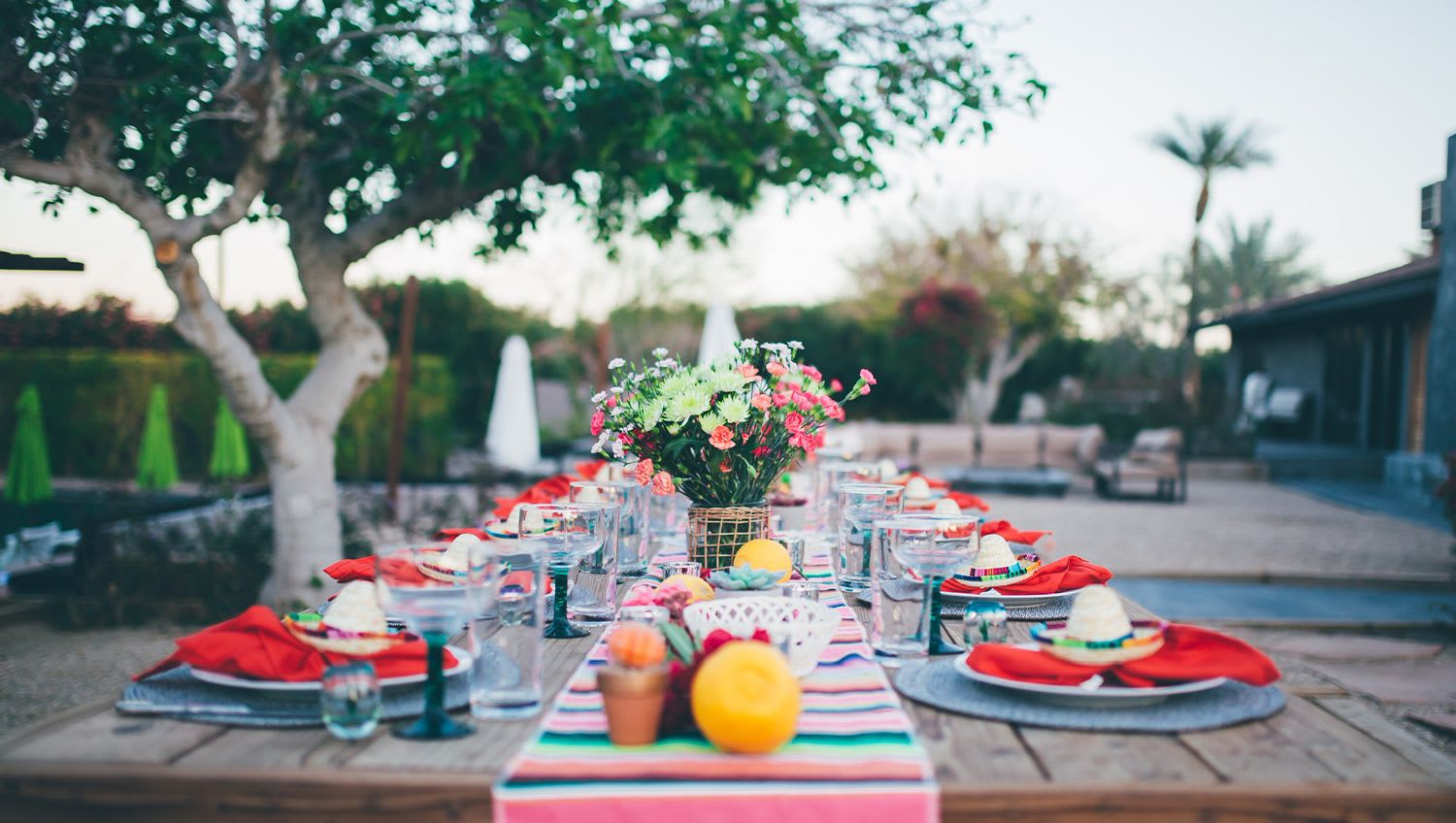 ​Where do you draw inspiration for your projects?
I'm inspired by everything. Staying curious is the most important thing as one detail will lead to another and suddenly you can have a whole new take on something because you've really looked at it. I'm always turning plates and glasses over (even in restaurants) to see who they're made by and I love discovering new brands. I've always admired set design too and draw a lot of inspiration from movies. Nancy Meyers has such inviting, clean and cosy homes in her movies and I particularly love Thomas Crown's living room with his wood panelled walls and great big checked sofa.
​What's the decorative piece you enjoy the most selecting or styling for your clients and why?
I have a slight obsession with glassware, especially from Murano. They are such a great addition to any table particularly when they're colourful and give a dinner party much more atmosphere and character. If you're stuck for conversation you can always talk about the glasses!
​What would be your dream project to work on?
Working on a ranch in Colorado or Wyoming would be super cool. I have a file of specially curated items for this kind of project and I'm dying to see it all in a home. I love how many textures I can play with when I'm working on a home surrounded by nature –bringing the outside in is really exciting and I'm all for warm and inviting spaces. A boat would be kind of cool too.
​Do you have an interior design master that you look up to?
I love Kelly Wearstler – who doesn't? She has fantastic use of colour and confidence in her projects and I really admire Vincent Darre for his exceptional talent – his creativity is so inspiring. I would love to see life through his eyes. In tableware I've always loved Maison Dior and Herend for their timeless designs. Laguna B do the most exciting glassware and Campbell-Rey have created some really elegant wine glasses too. I'm also biased as they are from their 'Cosima' collection!