Distinctive Luxury by Studio Indigo
Discover Studio Indigo, the London-based interior design practice founded by architect and designer Mike Fisher, who puts his over 30 years of experience to use to create unique projects with a diverse range of styles. By taking each client to a journey of personal expression discovery, the Studio curates playful and distinctive solutions that combine luxury and lifestyle.
Studio Indigo is the interior design firm founded by Mike Fisher, its Creative Director, and architect and design with over 30 years of experience in designing and building residential properties in the UK and around the world. After completing his studies, in 2005 Mike founded Studio Indigo in London aiming to create a practice that understood the holistic relationship between the internal and external design.
With an approach that relies on multi-disciplinarity and diversification, the Studio has garnered a reputation for impressive luxury design with a distinctive character, and its eclecticism is visible from the different styles that characterize its interiors: from bright spaces with abundant greenery and natural materials, to more cozy dining rooms with pops of color and important décor, each project is entirely tailored on the client's personality a lifestyle.
Read our interview with Mike Fisher and discover what inspires him, his favorite piece of décor to source for his projects and his unique dream of working on Buckingham Palace.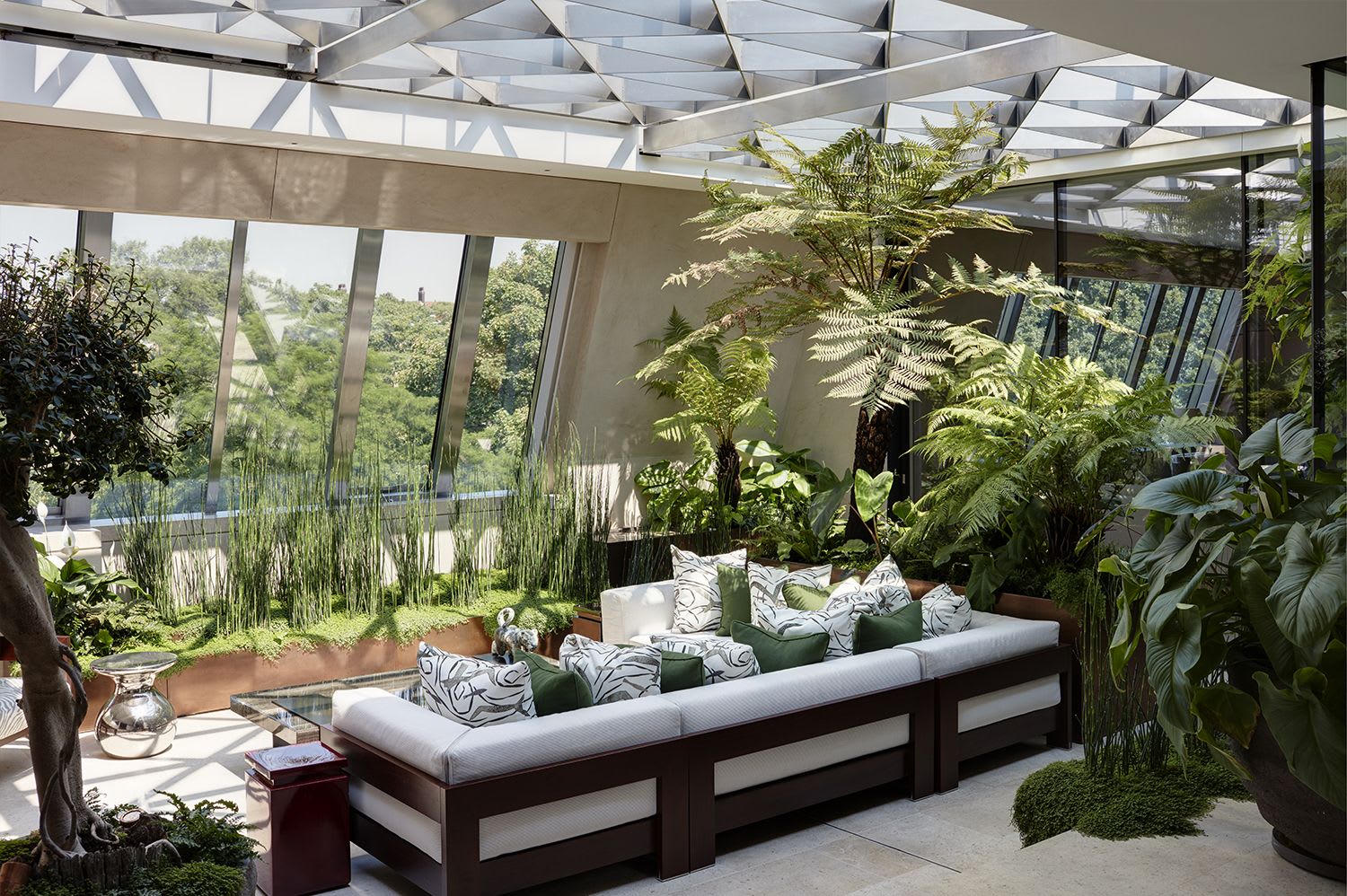 ​How did you first become involved in the world of design? Tell us your story.
My passion for design started at a very young age when my grandfather gave me a Better Builder set. Since then design has always been a part of my life and at University, I spent 7 years studying architecture and 2 years in Urban Design. Upon graduating I went to work for a large commercial architecture practice and 15 years ago I set up Studio Indigo.
How would you describe your personal style and what's the personal signature that makes your projects unique?
Studio Indigo prides itself on having a unique and diverse style, where we like to take each client on journey of discovery to unearth their design aesthetic. This paired with a multicultural team of architects and interior designers from across the globe, speaking 17 languages, results in spaces that are playful and distinctive, whilst fully reflecting the client's lifestyle and personality. This can be seen throughout our diverse portfolio of work.
​Where do you draw inspiration for your projects?
Understanding the client's dreams and aspirations and finding a creative solution for them is where I find my inspiration from. I also find inspiration from everywhere around me. My house in the country provides an abundance of creative inspiration from the beautiful nature, to the historical Georgian architecture. I also read constantly, in particular art history books.
What's the decorative piece you enjoy the most selecting or styling for your clients and why?
Selecting colour in paints and fabrics are my favourite. I love how a colour can instantly change the feel of a room and I love discovering new colour combinations. My favourite is tobacco and Prussian blue.
In a hyper-digital world, do you often turn to social media and online mood boards for inspiration? If yes, which is the social media platform you use and why?
At Studio Indigo we prefer to find innovative solutions that pertain to our projects at hand, although Instagram and Pinterest can be useful to convey our message across to clients.
​What is your favourite project you have worked on and why?
It's difficult to pinpoint an individual project that was our favourite. They are all so different and unique, and we are passionate about all of them. We could say that we have loved all of them at the time of winning the project and also completing the project.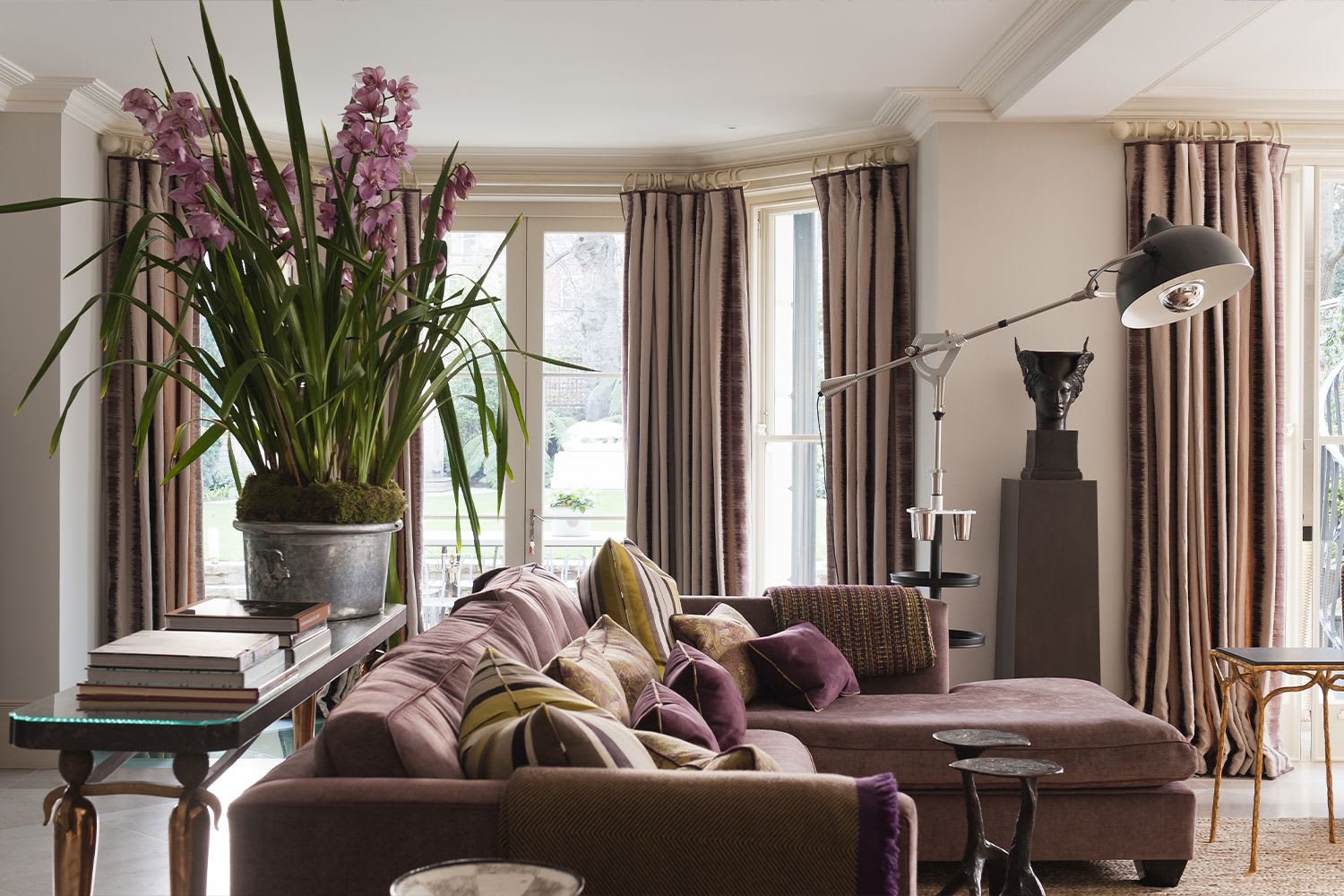 Craftsmanship is vital. My advice is to try to buy the best quality that you can afford because in the long term, buying cheaply always means buying twice.
​What would be your dream project to work on?
I would love to do Buckingham Palace; having been there myself, I think it could do with a makeover.
What era inspires you the most in terms of aesthetic?
I love the Georgian period – they really got the scale and proportion right and with such style!