Entertaining by the Pool
With the coming of warmer days there is nothing more sublime than enjoying the sunset while sipping a cocktail by the pool. In this curated selection we picked the must-have pieces for a perfect relaxing day outside with family and friends: from outdoor furniture by MissoniHome to atmosphere lighting by Contardi and refined bar and tabletop accessories by Serena Confalonieri.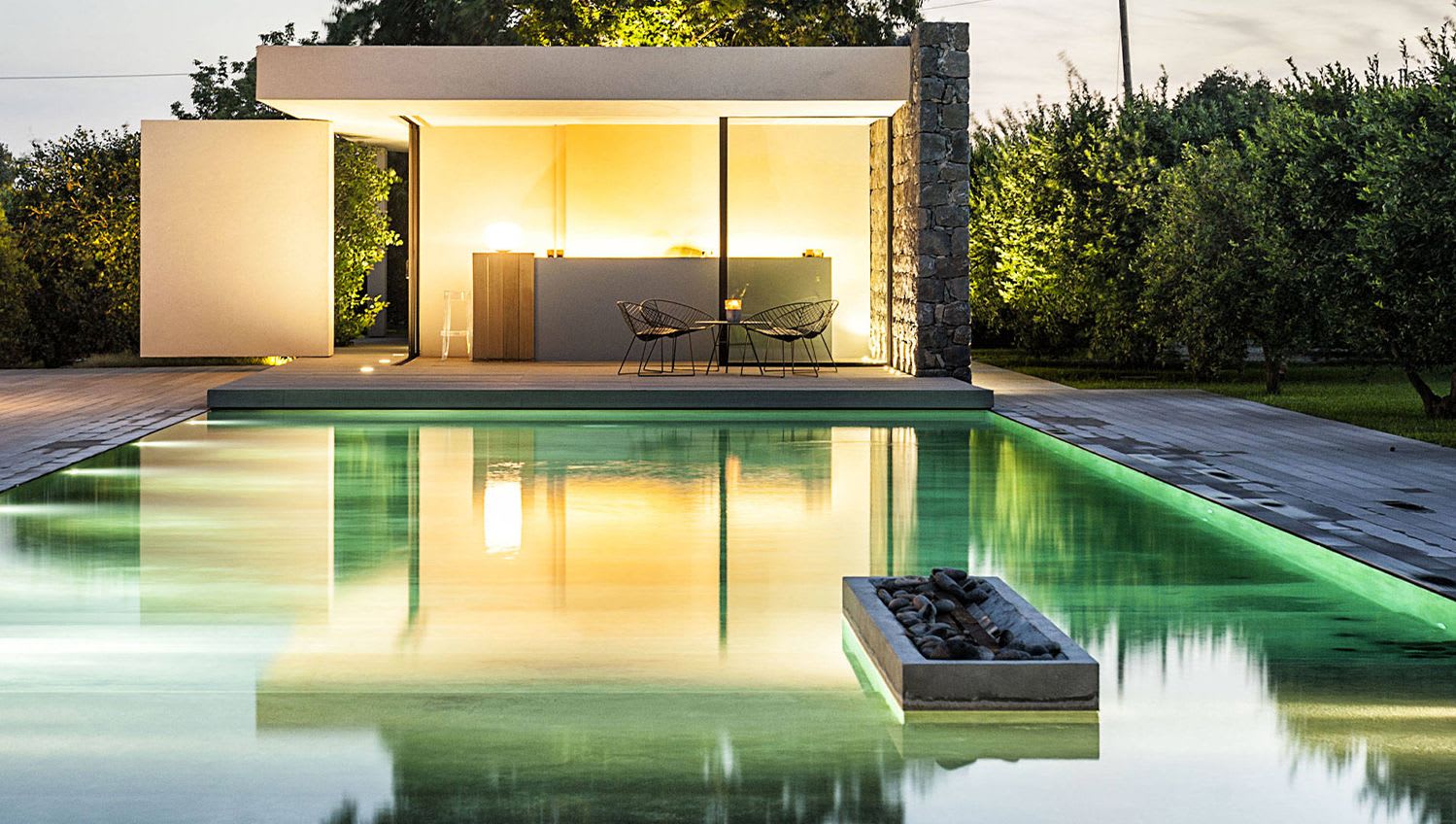 Get ready to relax and unwind by the water with our curated edit of furniture, lighting and tabletop pieces for the perfect poolside party.
Enjoy the warmer temperatures comfortably lounging on the stunning canopy bed by ​CPRN Homood, or admire the sunset with the soft glow of a ​Contardi lantern.
For the chicest additions to your pool house, browse through our selection of tableware and bar accessories: from colorful ​Luisa Beccaria glasses to the clean lines of ​Mepra bar accessories, add a touch of made in Italy sophistication to your summer gatherings.
For Your Outdoor
CUSTOMIZABLE
$3,140
Ships in 3-4 weeks
CUSTOMIZABLE
$3,465
Ships in 5-6 weeks
CUSTOMIZABLE
$18,160
Ships in 1 week
CUSTOMIZABLE
$3,810
Ships in 12 weeks
CUSTOMIZABLE
$7,800
Ships in 9-10 weeks
CUSTOMIZABLE
$390
Ships in 3-4 weeks
For Your Sunset Moments
CUSTOMIZABLE
$660
Ships in 3-4 weeks
CUSTOMIZABLE
$1,370
Ships in 1 week
CUSTOMIZABLE
$855
Ships in 9 weeks
CUSTOMIZABLE
$4,230
Ships in 8 weeks
CUSTOMIZABLE
$180
Ships in 1 week
For Your Pool Bar
CUSTOMIZABLE
$2,290
Ships in 10 weeks
CUSTOMIZABLE
$420
Ships in 6 weeks
CUSTOMIZABLE
$215
Ships in 1 week
CUSTOMIZABLE
$270
Ships in 3-4 weeks
CUSTOMIZABLE
$2,125
Ships in 4 weeks