Into the Heart of Sicilian Baroque: Palazzo Trigona
Fall in love with the majestic opulence of Palazzo Trigona, a precious gem and impressive architectural expression of Sicilian Baroque, located in the town of Noto, one of the most beautiful destination in Sicily. Here beauty, heritage and art coexist in a unique way.
As one of the most important expression of Sicilian Baroque and part of the UNESCO world heritage, the charming and opulent ​Palazzo Trigona rises up above the town of Noto, capital of Baroque architecture in Sicily and one of the favorite destination for a cultural vacation.
​The timeless elegance of the palazzo architecture represents the historic memory of the Sicilian aristocracy and ancient glories, even after the renovation of the interiors which have given to the spaces a modern and sophisticated allure.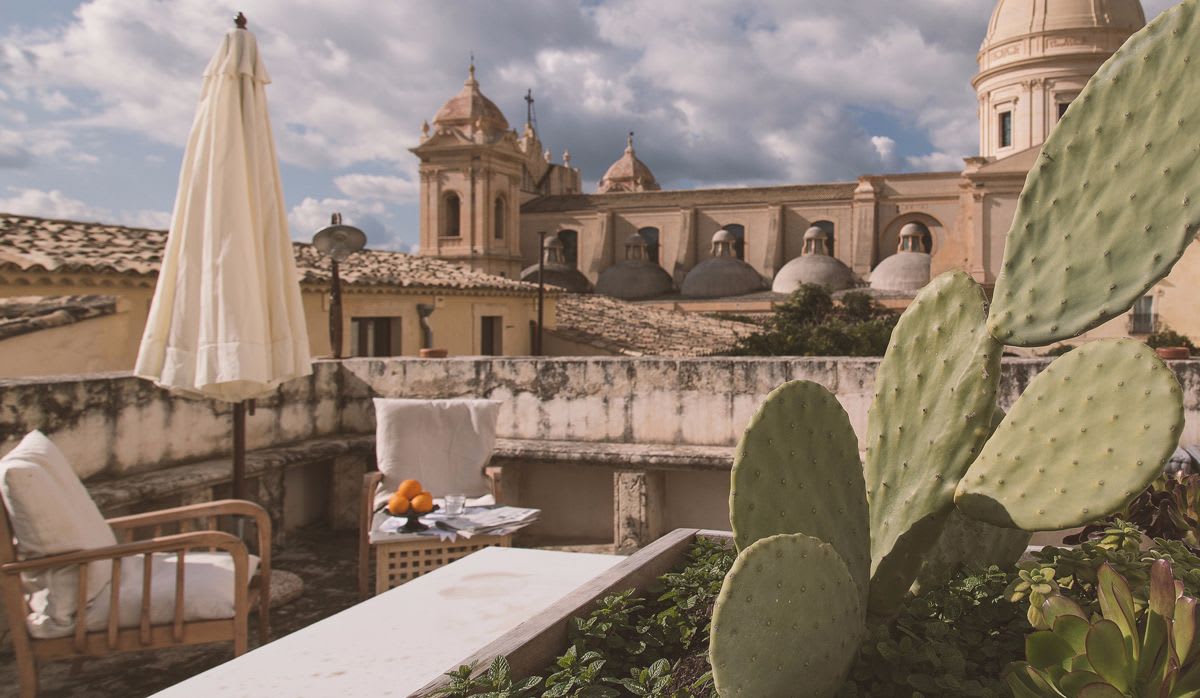 ​Palazzo Trigona celebrates volumes, forms and colors with an elegant and luxurious style that merges refined furniture from the eighteenth and nineteenth century with contemporary works by Sicilian artists: classic Caltagirone ceramics juxtaposed to modern photography projects and antique pieces. ​
The three suites are decorated to reminisce the glorious and wealthy life at the Palace, inspired by the spaces and grandeur. Each suite is inspired to a peculiar aesthetic of Palazzo Trigona and the Sicilian culture, such as the beautiful aranceto ("garden of orange trees") located in the courtyard or the traditional Moro heads in ceramic. The beautiful private terrace of the Grand Suite offers a magnificent view of the garden and the historical center of Noto, a precious gem with an inestimably valuable heritage.
​Located in one of the most culturally rich areas of Sicily, Palazzo Trigona, which is also an archaeological museum, is just few meters away from the ancient Noto Cathedral, another superb architectural statement of Sicilian Baroque. In Summer, Noto becomes the center of many events involving art and culture, while, in Spring, it takes place the splendid "Infiorata" feast, where the streets are decorated with flowers and petals.