Giobagnara: Luxury without Pretension
Distinctive for elegantly designed creations, expression of luxury without ostentation, Giobagnara is the brainchild of the visionary entrepreneur Giorgio Bagnara. Explore his creative vision and discover a curated selection of sophisticated and eclectic design pieces.
​In 1939 the Bagnara family started producing household items and began specializing in high-end pieces starting in 1973. Being appointed as the "encyclopedia of luxury leather goods", ​Giobagnara epitomizes Italian craftsmanship focusing on the production of home leather goods. It has been the first company to offer a complete range of leather products taking inspiration from the fashion industry.
His unique approach to design led Giorgio Bagnara to experiment using both traditional know-how and cutting-edge technology. The result is an exclusive collection of beautiful, relevant objects exquisitely hand-made by the company artisans. The refined texture of the leather and suede, the clean lines, the use of neutral colors and the unique "luxury with logic" philosophy distinguish this brand making it recognizable from any other.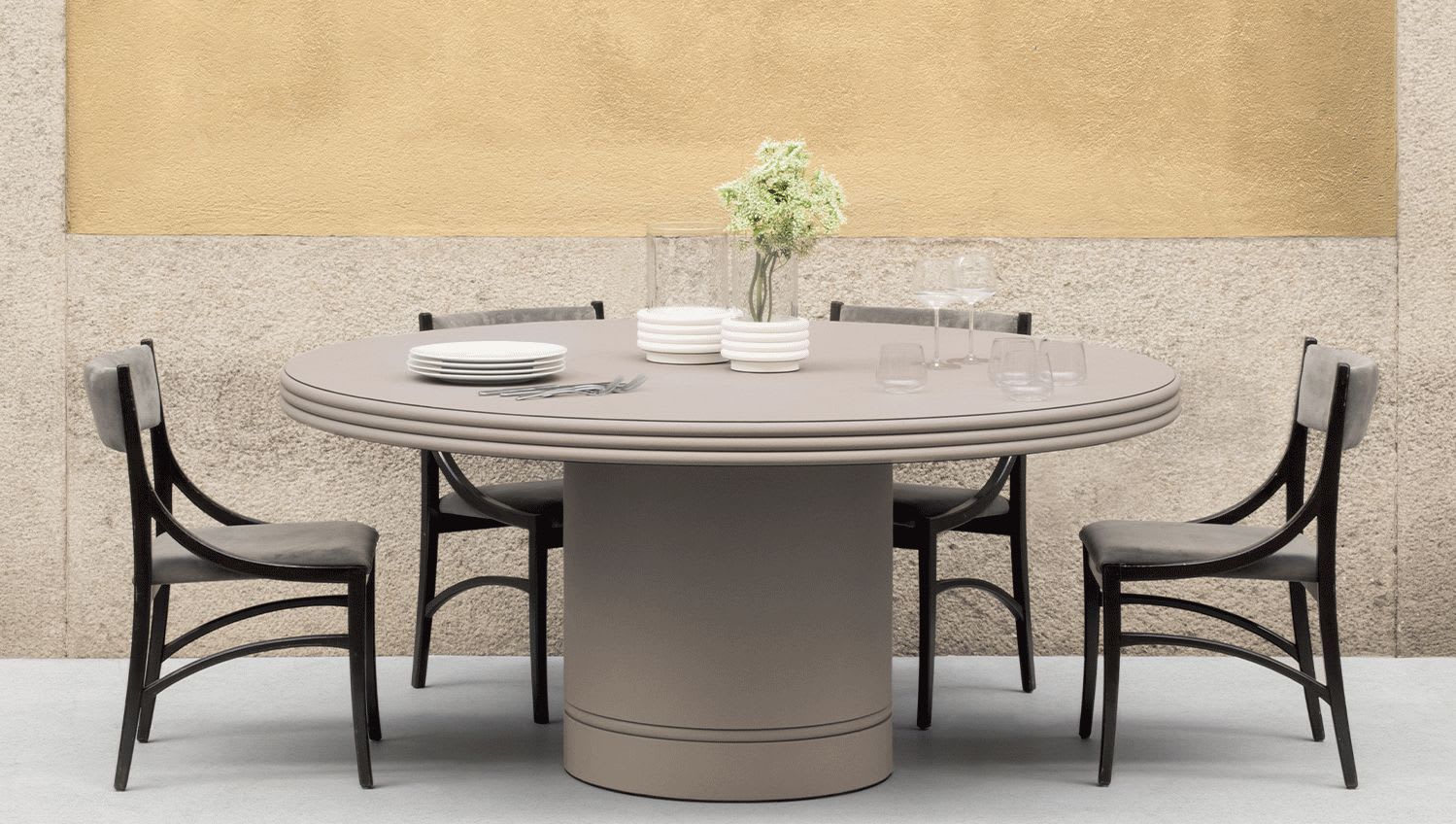 How did you develop the idea for the Giobagnara brand? Tell us your story.
I was born into a family that has been dedicated to l'Arte di Vivere (the Art of Living) for three generations, so, naturally, I developed a passion for this lifestyle very early on. I founded Giobagnara at the end of the 1990s after realizing that leather, while widely used in the fashion industry, was overlooked in the production of objects and furnishing accessories. My goal was to use this material to create high-end collections for private residences, yachting, private jets, and luxury hospitality sectors, offering clients a wide array of customization options. In essence, translating the fashion concept of the "tailored suit" into the world of interior design.
Leather is the main element of your collections. Why did you choose this material and what are its most fascinating features?
As I mentioned earlier, when I embarked on this adventure, leather was rarely used in furnishing and home accessories and only offered in classic colors and finishes. I was fascinated by the idea of applying the concept of leather as used in fashion to interior design. From the very beginning, my attention was focused on color, patterns, and researching a water-repellent finish suitable for table accessories. We developed finishes in collaboration with premier Tuscan tanneries working with the fashion industry, which became available on the market.
Our choice of leathers has always been determined by quality and aesthetics, as my desire was to shock and be provocative by offering unexpected solutions.
Back in 1999, the color palette included approximately 60 variants; today we have 370 finishes offering infinite combinations and potential uses. From calfskin with interesting and unique prints, to sheepskin and even exotic leathers, we work with a natural material that, when processed appropriately, can be extremely versatile, as it lends itself to different processing types and infinite uses. Its seductive power can highlight any object, from unique pieces to everyday items, giving them a distinctive and original look.
Giobagnara is deeply rooted in the thriving Genoese cultural landscape, how does the city influence your creative vision?
Genoa has a rich history as a center of economic and cultural exchange due to its strategic [geographic] location and extremely varied topography. In the 17th century, the city quickly assumed the role of a European financial center and prominent aristocratic families captured the attention of many artists. This resulted in the establishment of a vibrant artistic heritage, with architecture becoming particularly prominent due to the building of splendid palazzos. In thiscontext, full of international ideas and influences, Giobagnara established its design studio and main production site in the Porto Antico [old harbor], a singular and surreal setting ideal for the development of eclectic ideas and projects that are always unique and have timeless charm.
Generations of the Bagnara family have been producing elegant furnishings since 1939. How did the concept and design process evolve from the past to the present day?
My grandfather started out with an emporium "sui generis" that traded and produced all sorts of products, thus "orienting" the family towards a versatile mentality with a broad vision of diverse professional sectors.
I grew up in a family where high-end accessories were an important part of luxury homes, in which the valuesof quality, exclusivity, and desire to satisfy demanding interior design customers - surprising them with ideas and top-notch customer service - were paramount. I have learned to never take anything for granted, to analyze and try to improve any detail. Technology has offered my generation incredible possibilities: when I started, the tools available were extremely different from today's. In fact, Giobagnara's essential attribute is its attention to new technologies that can support its constant modernization by improving quality and production efficiency.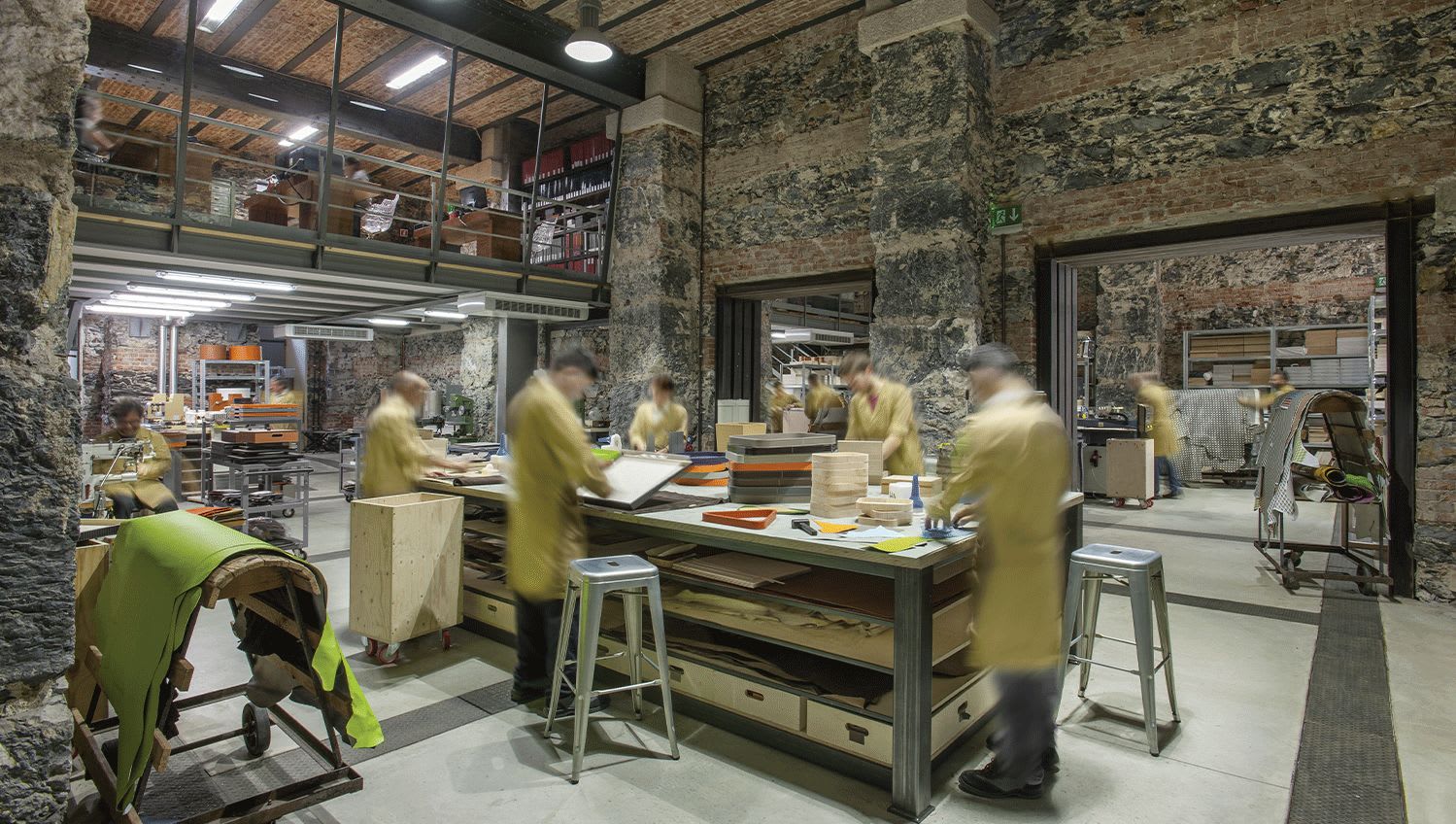 Over the years, national and international designers have shared in Giobagnara's success. How is the collaboration with such notableartists established?
For many years, Giobagnara has been a reference partner for many designers who wish to find original pieces, produced with passion and experience, often made to order by virtue of its leading tailor-made services. Hence the collaboration with prominent designers such as Stéphane Parmentier (who was Giobagnara's Creative Director for three years, paving the way for [artistic] explorationand a new awareness), Glenn Sestig, Francesco Balzano and Simone Fanciullacci. The relationships established with these individuals is based on a shared sensibility for accuracy, quest for excellence, and innovative vision.
Luxury without pretension: these are the operative words that shape your production. How are Giobagnara's style and top quality expressed?
In 2015, a prestigious American interior design magazine defined our catalog as "The luxury leather goods encyclopedia". Having achieved international recognition as a leading figure in Italian artisan excellence, Giobagnara is constantly in search of uncompromising perfection. This translates into meticulous attention to detail, potentially infinite customization options (from materials to colors, from stitching to special finishes), and the creation of bespoke items that aim to satisfy every taste and decor need. The company's catalog boasts an extremely large collection of different designs, executed with the highest quality materials without compromising on functionality: we wish to bring to life objects that give an added value to any space, both from aesthetic and practical points of view, in a perfect combination of art, luxury, and craftsmanship. This results in a distinctive style and a delicate balance between luxury and everyday objects, traditional values, and modern aesthetic sensibility.