Artistic Ceramics By Paola Staccioli
Discover the unique art of Paola Staccioli, a Florentine ceramist who draws inspiration from natural elements and real-life moments. Her art is characterized by the skillful use of the ancient 'Lustro' technique that makes every piece a one of a kind creation.
Paola Staccioli was born in Florence, where she studied literature while helping the father with his ceramic works. After having experienced different arts, such as batik and glass, she decided to dedicate herself completely to pottery: the delicate touch and the ability to capture beauty in familiar themes reflect her know-how and her uniqueness as an artist.
Her works featured in exhibitions in Japan, Germany, France and in some of the main Florentine institutions.
​How did you decide to ultimately devote yourself to ceramics, after having experimented with different materials such as batik and glass?
My main influence was my father: he had been experimenting with ceramics for a few years, already with great results, and he needed help to create his art. I started working with him and after becoming familiar with this new medium, clay, I couldn't go back. It's such a malleable material, and lends itself to many possibilities and iterations. I just couldn't let go of it! I quickly began to create my own small pieces, introducing them to some stores. Fortunately, they were well received. It was then that I decided that this was the direction I wanted to pursue.
Could you please explain the "lustro" technique in more detail?
It is an ancient technique that consists of adding an affumicatura (or smoking) during the second firing in the kiln. This additional step results in a reduction rather than an oxidation of the glaze, allowing the metal oxides to emerge and produce wonderfully iridescent colors.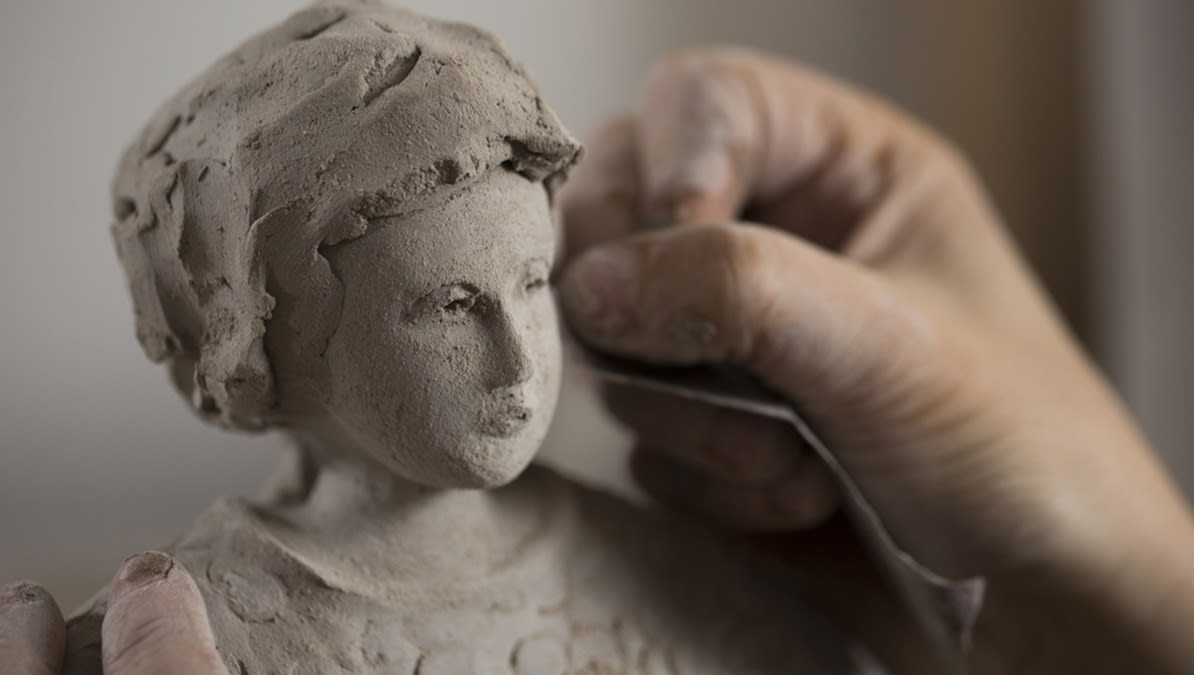 ​Where do you draw your inspiration for your pieces?
It depends. Very often nature proves to be a good source of inspiration, especially when it comes to decorative elements. When I create my sculptures, I try to interpret and bring to life moods, concepts, and real life situations.
How does your homeland influence your work?
From an artistic point of view, my homeland is incredibly rich. As a child, I grew accustomed to visiting museums, exhibitions and other beautiful places that undoubtedly made an impression in my life.
What makes your work unique?
I believe my work is crafted with sincerity, and that is visible, in the sense that it is clear if a piece is truly made with enthusiasm, passion, and care. I feel the responsibility to always improve, and try to experiment with something new every day. I put a lot of myself the art I create.