Design Icon: Andrea Branzi
Andrea Branzi, Italian architect and designer, is one of the most charismatic figures on the international design scene. Explore the furnishing and lighting pieces he designed for Ghidini 1961.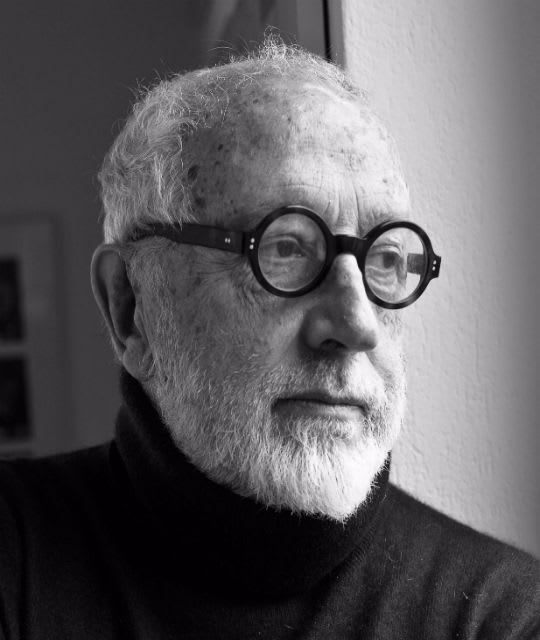 A ​leader of Italian's cutting edge design and architecture, Andrea Branzi designs have a very special identity that is surreal and romantic all at once. Andrea Branzi was born in Florence in 1938 and studied as an architect at the Florence School of Architecture, where he graduated in 1966. Immediately after graduating he became part of the avant-garde movement known as the 'Italian Radical Architecture' founding the Archizoom Associati together with Paolo Deganello, Massimo Morozzi, Gilberto Coretti and Dario and Lucia Bartolini.
In 1976 he participated in the "Alchemia" design group, founded by Alessandro Guerrero: a movement renowned for being a laboratory for experimental industrial design. A few years later, 1983, Andrea Branzi co-founds the 'Domus Academy': the first international post-graduate school of design; enjoying the roles of cultural director, vice-president and coordinator. In the 1980s he also associates himself to the Memphis Group together with ​Alessandro Mendini, ​Ettore Sottsass, Aldo Cibic and Nathalie du Pasquier.
In 2008, Branzi was named an Honorary Royal Designer in the United Kingdom and he received an honorary degree from La Sapienza in Rome. That same year, his work was featured in an installation at the Fondation Cartier, Paris. His works are part of the permanent collections of major museums including: the Center Georges Pompidou in Paris; the Victoria and Albert Museum in London; the Museum of Fine Arts in Houston; the Israel Museum in Jerusalem; and the Museum of Modern Art in New York, among others.

At present, Andrea Branzi, lives and works in Milan where he is a professor of industrial design at the prestigious Politecnico di Milano University.
We live in permanent uncertainty, and uncertainty has always existed, for those who have known how to interpret it, is an extraordinary occasion.