Gioi Tran: Design with Soul
Gioi Tran's eclectic personality is the driving force behind San Francisco-based studio Applegate Tran Interiors. Trained as a fine artist and dancer, Tran infuses soul into the world of design thanks to his passion for art, local craftsmanship and an unmatched eye for layering, creating elevated spaces with a wow factor.
Gioi Tran is a strong creative force influencing many distinct fields. Trained as a fine artist, modern dancer, and interior designer, he has built his career in the design field. Gioi earned a Bachelor of Science degree in Interior Design from the Academy of Art University in San Francisco. He has rooted his company in a passion for the arts, as his paintings are represented locally in San Francisco and beyond.
Gioi is a consummate artist in every way as he is a professional artist, an equestrian, community organizer, and at heart is an entertainer who enjoys hosting events and being part of the community through social and charitable events where he creates spaces that feature elegant table top designs with artistic floral arrangements. He is also a supportive patron of the San Francisco performing arts, ballet, and symphony.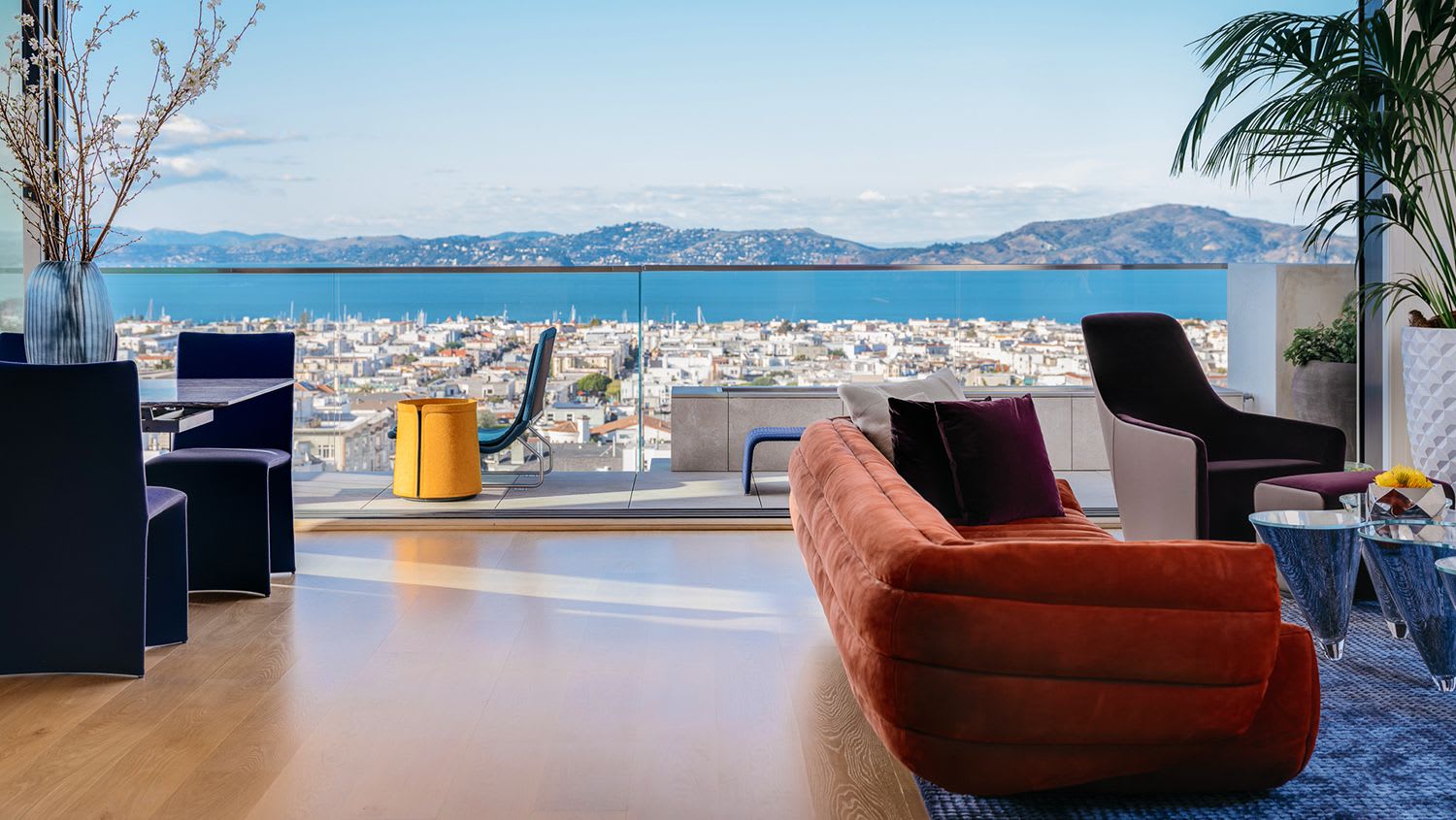 ​How did you first become involved in the world of design? Tell us your story.
I started as a professional dancer and a fine artist, and my passion for dance and painting was a natural process that transitioned me into interior design. It began as a practical choice, thinking I could only dance for so long, so what creative field can I go into to make a living and sustain my need to create beauty. Shortly after studying interior design in San Francisco, I realized this field was a perfect choice. It allowed me to combine my fine art background and the flexibility of dance to work with clients on projects with so many moving parts. Being limber, metally, and physically is crucial. Then I met my partner in life and business, Vernon, and the match was pure fate. Applegate Tran Interiors was born in 1999, and we have been creating beautiful and distinctive interiors with an evident European sensibility every since.
​Are there specific trends you're currently blending in your practice?
We tend to gravitate to an overall more minimal look with large sculptural furniture, strategic use of color, and commissioned art pieces. Often we won't find that perfect painting, and I will create something unique and large-scale to work within the projects—sculptural elements with rounded edges and simple forms play a crucial role in our designs. Materials are also essential, and we use a lot of natural stone, mixed metals, and exotic woods with movent and various finishes and sheen levels. Texture is key!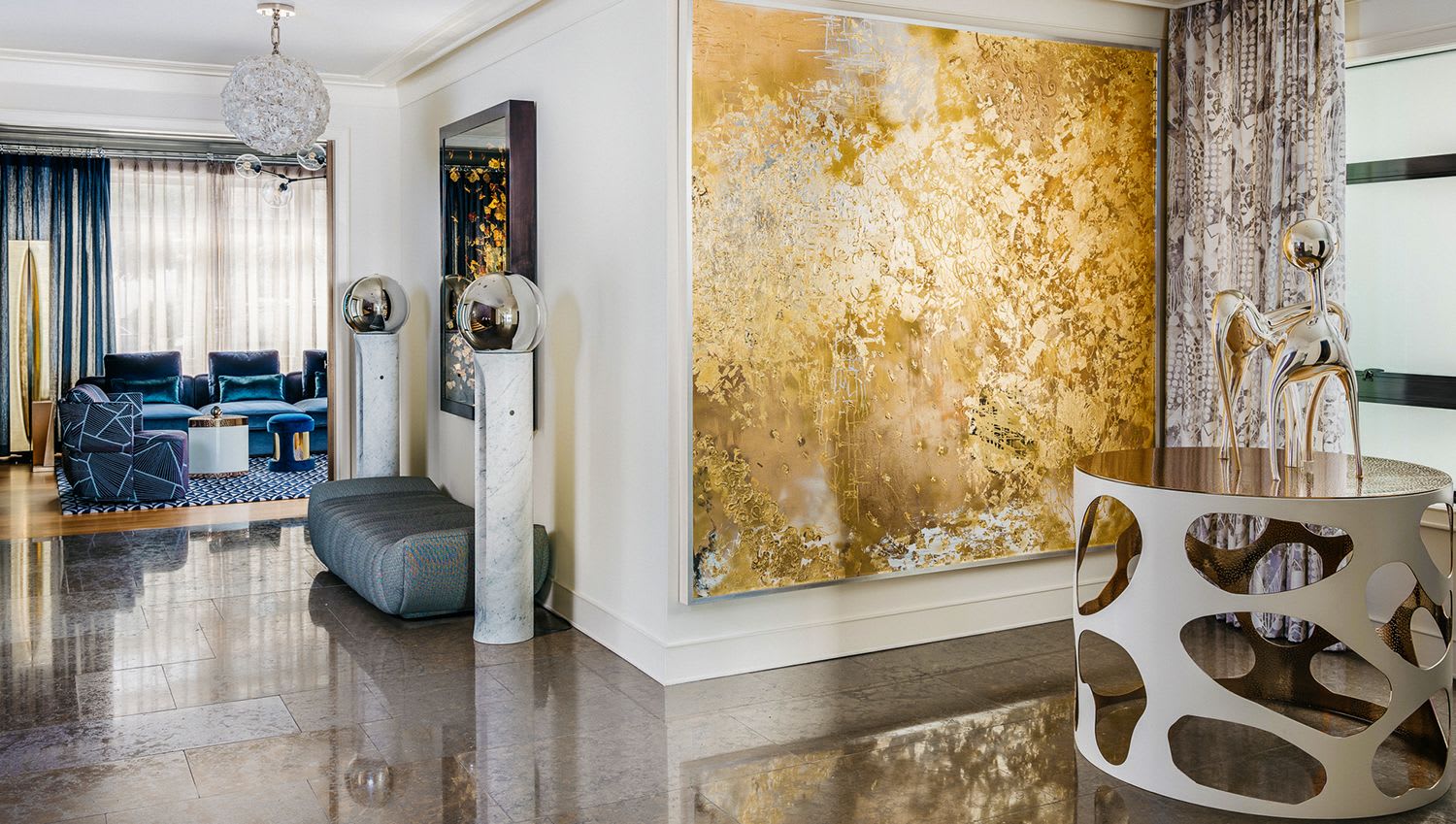 ​Where do you draw inspiration for your projects?
Vernon and I are prolific travelers. Since I am originally from Vietnam, we embrace multicultural influences in our work, and we have traveled across the globe for the last 23 years, most recently in Costa Rica. We always come back with many local wares, from accessories to ceramics and even art and furniture. We are endlessly inspired by local craftspeople and revel in watching them in their authentic spaces, creating from what is often a multigenerational lineage of makers, much like the artisans on Artemest. It also attracts us to work with Italian makers across this fantastic platform.
​What's the decorative piece you enjoy selecting for your clients and why?
The final layering of art and accessories is what brings any interior design project to life. It's design with soul. It is essential to add various pieces' color, texture, and shapes beyond just pillows and throw blankets. And when they are handmade, it adds a very authentic and unique layer to the space, transforming it into a new home that will be enjoyed for years and perhaps, passed along to another generation.
​What would be your dream project to work on?
A dream project would be a client who knows what they want but allows us to do what we need to fulfill the vision. Of course, unlimited budgets are always nice, but it's more than the financial ability to create, purvey and assemble the best team of artisans and craft people and pieces. It's about free reign to create a paradise through the art of interior design without restriction but with clear inspiration and decisiveness.
​What do you think it's going to be the next big trend in interior design?
Now that we have entered the end-demic as they call it, and the return to travel, I believe more and more people will feel comfortable resuming their world travels. It will be more international and more personalized. I think there will be an increasing trend of clients asking for inspiration from their travels or even inviting their designers along for an inspiration trip.