Style and Structure with Cortney Bishop
Discover Cortney Bishop and design firm, a staple in the international interior design scene, known for her instantly recognizable projects that blend style and structure with a touch of modern flair. From luxurious private residences to multi-family communities, her custom residential builds are the product of endless research and collaborations with architects, homeowners and contractors in a holistic approach.
Cortney Bishop is the founder of ​Cortney Bishop Design, the full-service interior design firm based in Charleston, SC since 2009. The studio was born to execute her vision of seamlessly blending structure and style in every creation, balancing creativity, comfort and functionality in each environment without sacrificing her eye for modern flair.

Specializing in residential builds, from private homes to multi-family communities and further venturing in the commercial realm of high-end hotels and restaurants, Cortney firmly believes that each of her projects should be not only perfectly functional and adaptable to the client's needs, but also inspiring and diverse, making every house instantly feel like a home.
Her approach takes into consideration inputs and collaborations from homeowners, contractors and architects, creating an all-around experience that translates in holistic projects where every aspect is flawlessly connected. With a passion for every branch of design, Cortney has recently developed her own textile line.
Read our interview with Cortney Bishop and discover her view on traditional craftsmanship, where she finds her inspiration every day and her favorite pieces of home décor.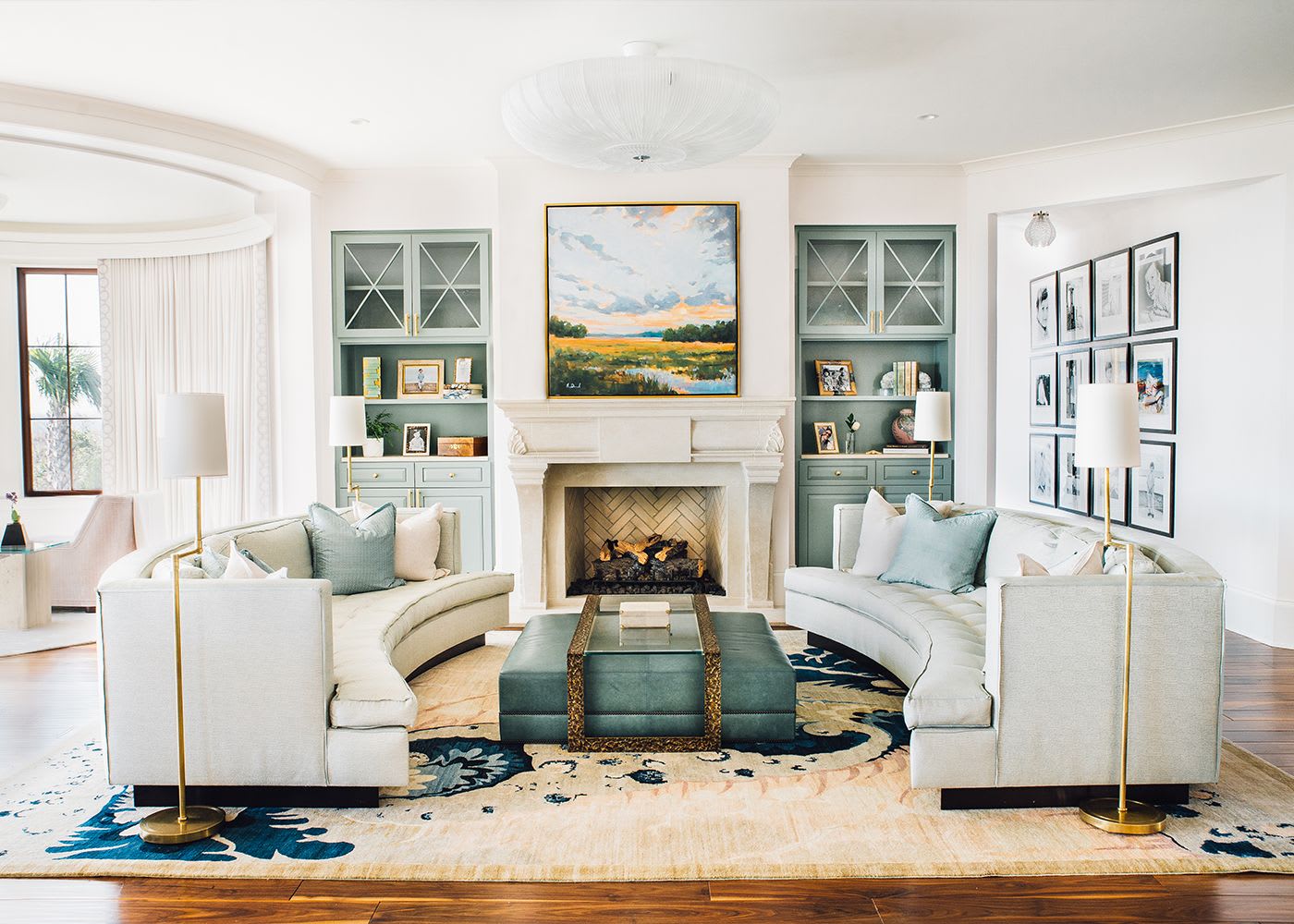 Who and what have inspired the most your work and style?

My father had a fine appreciation for personal style, and proudly shared his affection for clothing and quality made belongings with me. I have no doubt it was his smart, fashionable spirit that drew me to interior design as well. We bonded over a flair for personal style and held it in the highest regard. He 100% influenced my personal attention to style and taught me the importance of first impressions and standing on your own.
Regarding what inspires me, I'd say travel. Whenever, I'm feeling uninspired I say, "Wheels up… let's go." Yes, we all have access to faraway places now thanks to our iPhones, but actually immersing yourself in the art, music, fashion, and lifestyle of another culture is pretty transcendent.
What does "Made In Italy" means to you?
It expresses a stature of ageless creativity and enduring craftsmanship. Anything branded with Italian roots will be cherished with great pride.

Describe your design approach and philosophy.
Buy once, cry once! Make strong investments in quality, well-made furniture that will withstand everyday use and the design trends. It might seem expensive upfront, but when you look back at a piece ten years later, the likelihood is you will still love it.

What is the one décor you cannot imagine your clients and yourself living without?
Quality bedding. Luxury should be of utmost comfort and what you lay on for at least 7-8 hours each day should be no exception.
What is your idea of the ultimate luxury?

Bigger or grander is not better anymore. Quality is everything.

Craftsmanship is king. Anything handmade or artisanal will stand on its own for years to come. The value in the story and meticulous labor behind each piece is infinite.