Thoughtful Environments by Alison Pickart
With an ideology 'great interior design cannot exist without thoughtful architecture, and great architecture cannot exist without thoughtful interior design', Alison Pickart masterfully creates warm interiors with impeccable attention to detail.
​With two decades of experience and projects completed throughout the United States and Europe, ​Alison Pickart brings a unique perspective to the art and process of Interior Design. Alison completed her BA at the University of Dayton, OH and also attended the Harrington Institute of Design in Chicago, IL. She currently maintains a Design Studio at the Marin Country Mart, in the Bay Area, and a second office in Chicago.
Her ideology that 'great interior design cannot exist without thoughtful architecture, and great architecture cannot exist without thoughtful interior design' allows for a holistic approach to each project that fully captures the vision and lifestyle of each client. With an approach to design that conveys a clever and proper eclecticism and layered but understated luxury, Alison masterfully creates thoughtful environments suited for everyday life.
Alison possesses a deep understanding of design and construction practices as well as architectural and landscape design. This unique combination allows her to create informed and beautiful interiors that function graciously both inside and out.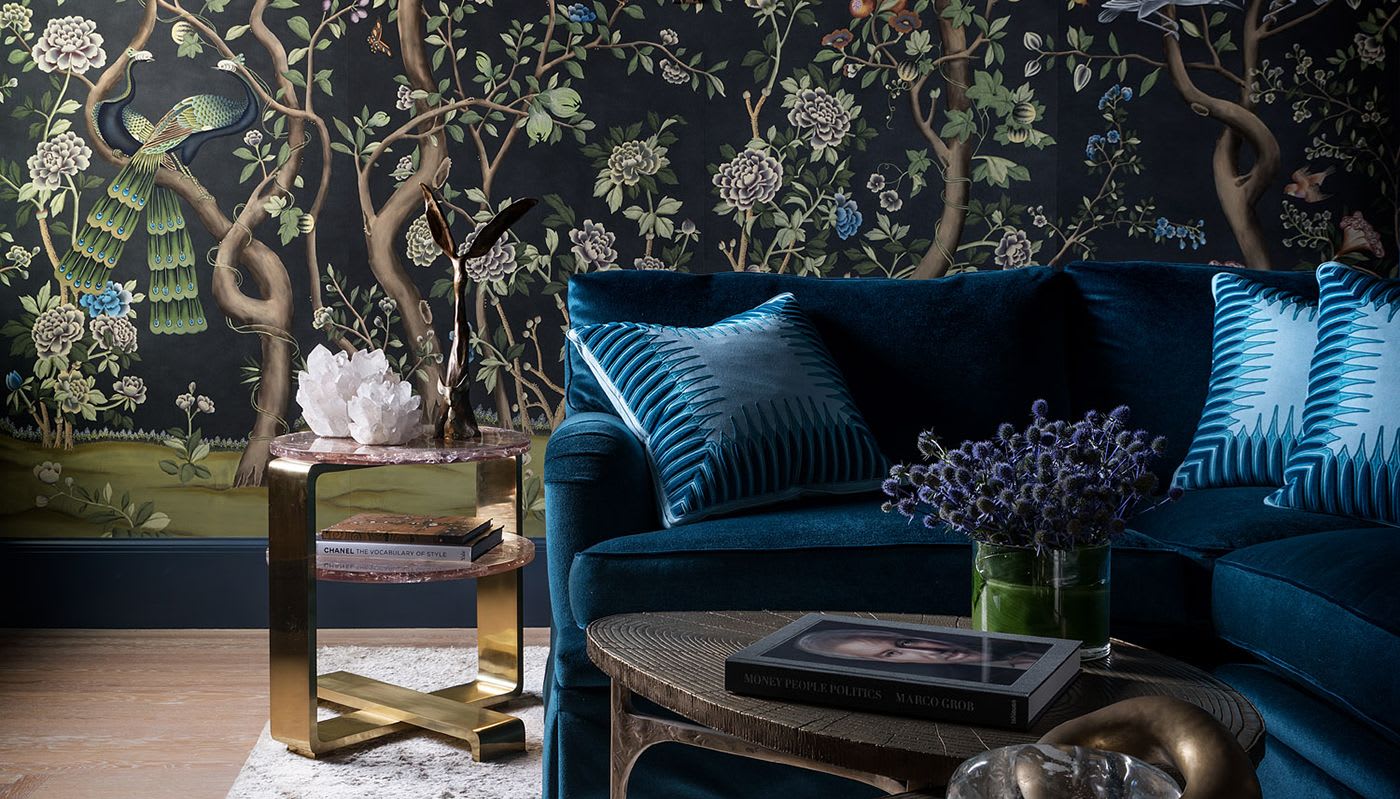 What does 'Made in Italy' mean to you?
Hand Crafted. Detail. Master Craftsmanship. When I see 'Made in Italy' I think of the imprint of the artists' touch that created the product.
When I was younger, I traveled as a student through Italy and I found incredible the talented artisans who were hand painting, hand stitching, soldering, blowing glass. Everywhere I went, it was so amazing to be immersed in 'craft' as a way of life.
I am always so impressed by the European mentality that artisans should follow their path from an early age, the opportunity to apprentice as a craftsperson is what I believe creates the level of consistent quality throughout the generations.
Who has inspired your work/style the most?
My Parents. My mother has excellent taste and my father is what I would consider a 'quality junkie.' Our homes were always done, but not only 'furnished' since my mother always created an environment through sight, sound and smell within our home - a well-appointed comfort that, with a large family, and the always willingness to entertain, was welcoming and always ready for a couple or a crowd. My father ran a four-generation old family business, which (I think) helped give him a sense of permanent investment within our home. He is also a recreational pilot, so precision and purpose are very important to him! Things were always comfortable, but he never preferred them to be 'fussy' or 'frilly'. My parents, celebrating their 50thwedding anniversary this year, struck a chord of happy compromise within the home at all times, where décor was always beautiful and lovely, achieving an aesthetic that I would consider 'low key luxury.'
I think that my mother created our home aesthetic in a way that was appealing and comfortable to both the masculine and feminine viewpoint, which I believe has definitely informed my design approach and style.
Describe your design approach and philosophy?
Scale and proportion are key. Connecting the interior in floorplan and palette of the home to the landscape is a critical component of design (especially in California!) A clear understanding of the client and program is critical and allows for a successful project outcome.
Investing in pieces that are able to stand the test of time, both in use and in aesthetic, allows for a legacy to be created within a home.
​What is the one decor you cannot imagine your clients (or yourself) without?
One element of decor I can't imagine myself or my clients live without is an excellent mattress and super-luxe, well-appointed bed.
What is your idea of ultimate luxury?
To sum up my idea of luxury in a sentence: Everything has a place and everything in its place.