Berghotel Ladinia: Where Time Stands Still
Enter a magic place, the most ancient house of the charming mountain town of Corvara in Badia, in the region of Trentino Alto Adige. Berghotel Ladinia is characterized by an authentic quaint atmosphere, tiny rooms with wooden floors and ceilings and by the original spirit of mountain life which is a refuge for both the body and the mind.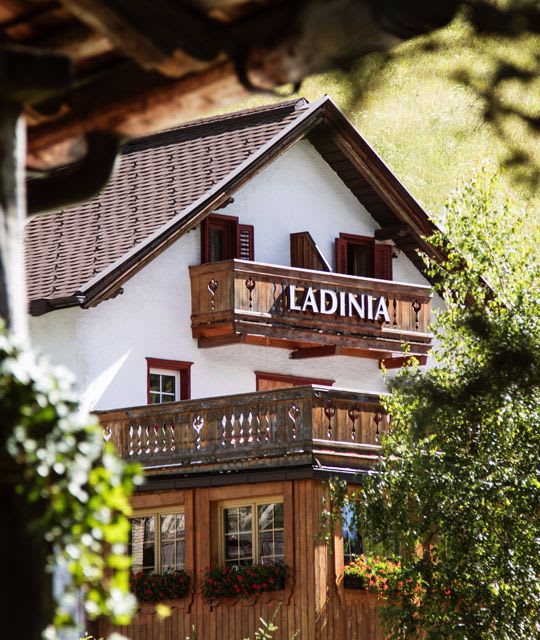 Step in one of the most ancient house of the old town of Corvana in Badia, located in the splendid region of Trentino-Alto Adige. This charming mansion was renovated in 1930 to become an exquisite guest-house by Cesco Kostner, internationally famous skier. Today ​Berghotel Ladinia is owned by the Costa family, that manages this unique property with great care for detail, valuing the simple things that make this a genuine and luxurious stay all at once. At Berghotel Ladinia it is possible to feel the history in every wooden floorboard and in the delicate light that shines through the tiny wood farmed windows, allowing guests to restore themselves in a familiar and tranquil ambiance.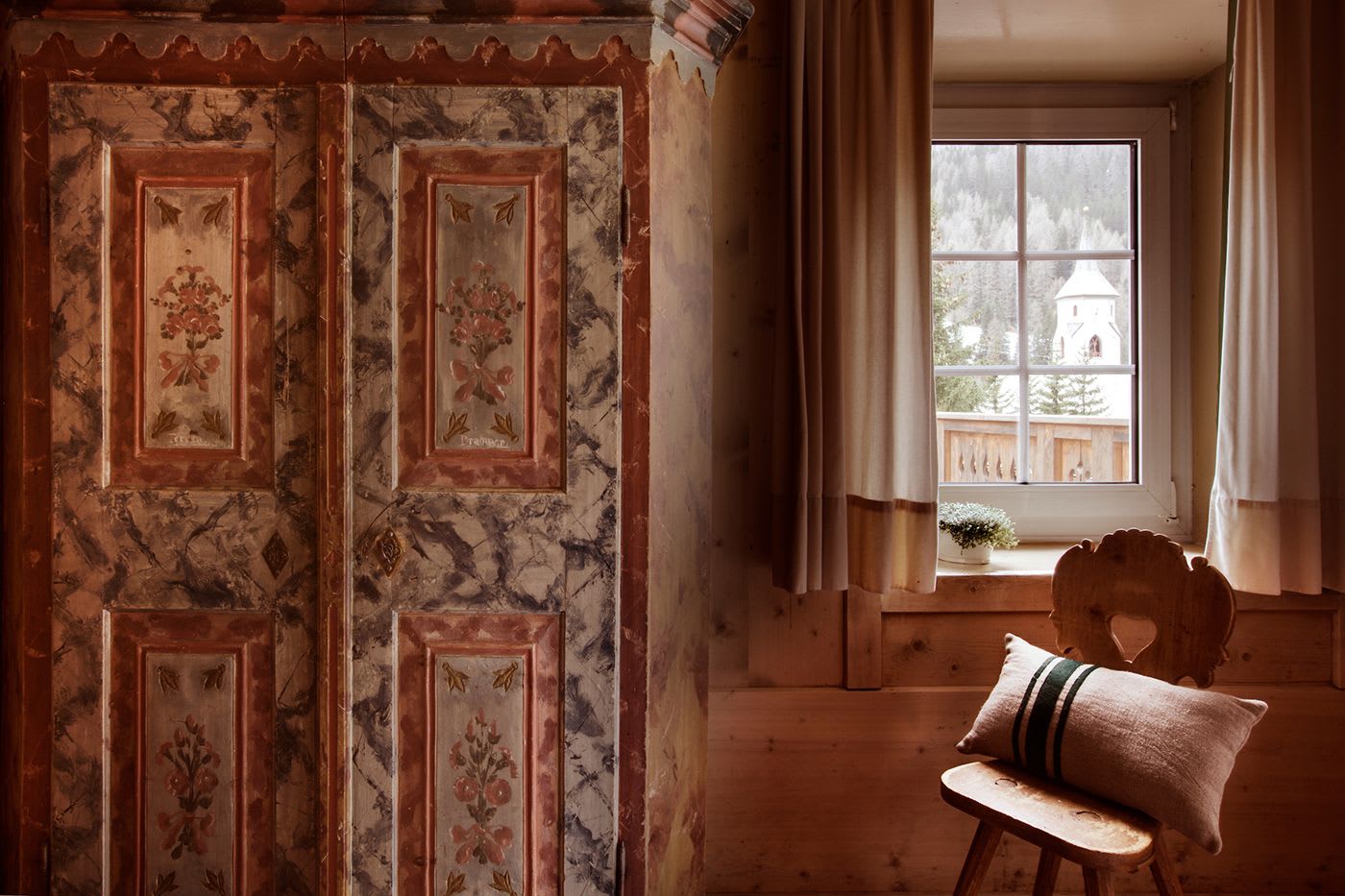 ​The few available rooms are cozy and welcoming, characterized by wooden ceilings and floors and high quality textiles to assure the maximum of the comfort. The spaces are small yet curated and in the little, intimate bathrooms pure Dolomites water runs from the taps. Everything in Berghotel Ladinia is meticulously selected to tell the history and the tradition of the place. Rugs, furniture, pillows express the affectionate soul of the Inn, without giving up to style and elegance.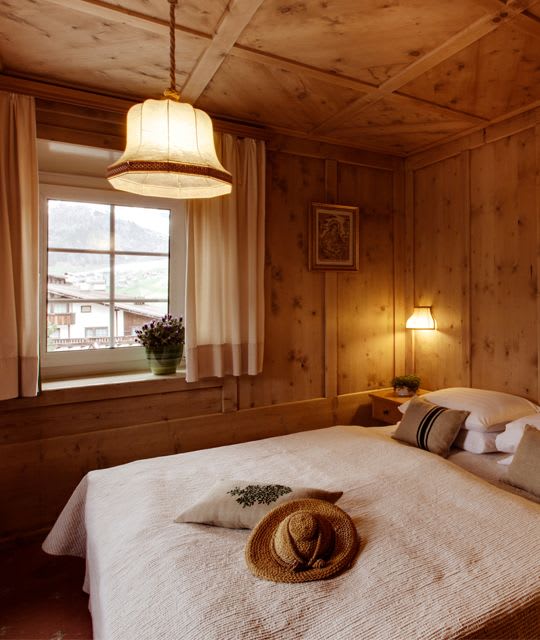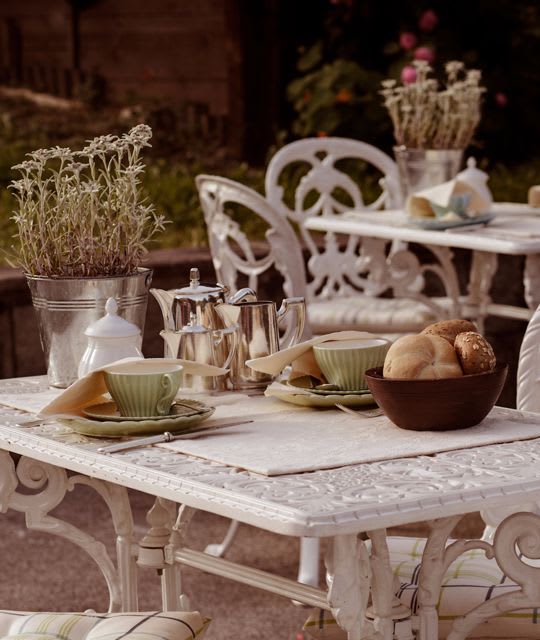 The Hotel offers a complete service to make guests feeling like home: from the tasteful breakfast, in which fresh and local ingredients are used to prepare healthy and typical dishes, to the time of the aperitif. After a relaxing day walking through the surrounding forests or skiing on the stunning slopes nearby, there is nothing better than enjoy a glass of wine carefully chosen from the wineries.
Berghotel Ladinia
Pedecorvara, 10, 39033 Corvara, Italy
Tel. +39 0471 836010