Rural Paradise: Masseria San Michele
Nestled in Martina Franca, in the magical Valle d'Itria, Masseria San Michele is a resplendent white-walled farmhouse. Explore the beauty and the warm hospitality of this rural paradise and live an authentic Apulian experience.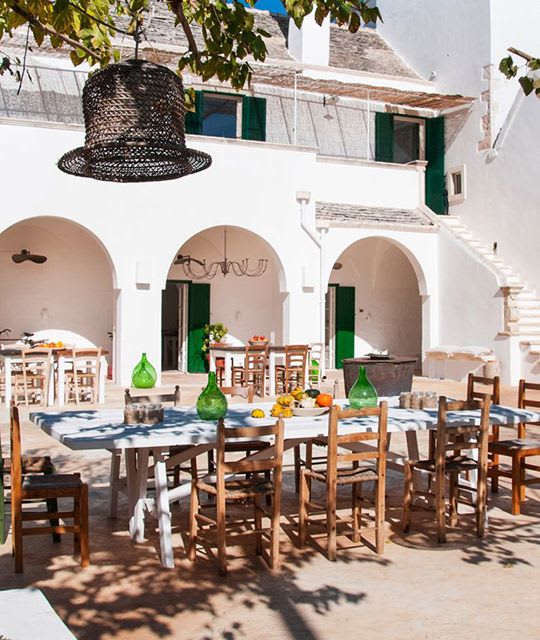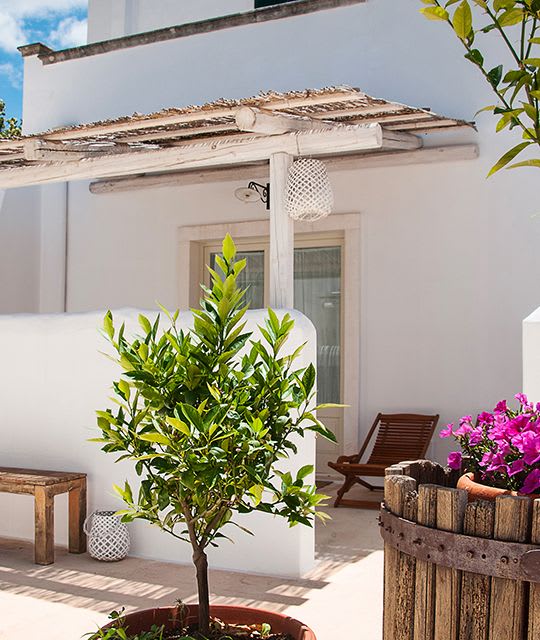 ​Set in the splendid Valle d'Itria, in the territory of Martina Franca in Apulia, surrounded by Mediterranean scents, stands the resplendent ​Masseria San Michele, a farmhouse that offers a memorable and authentic Apulian experience to its guests.
The strategic location of Masseria San Michele allows one to easily explore the beauty and variety of its surroundings such as the picturesque town of Alberobello: a UNESCO World Heritage site, Polignano a Mare and the Apulian city of Bari.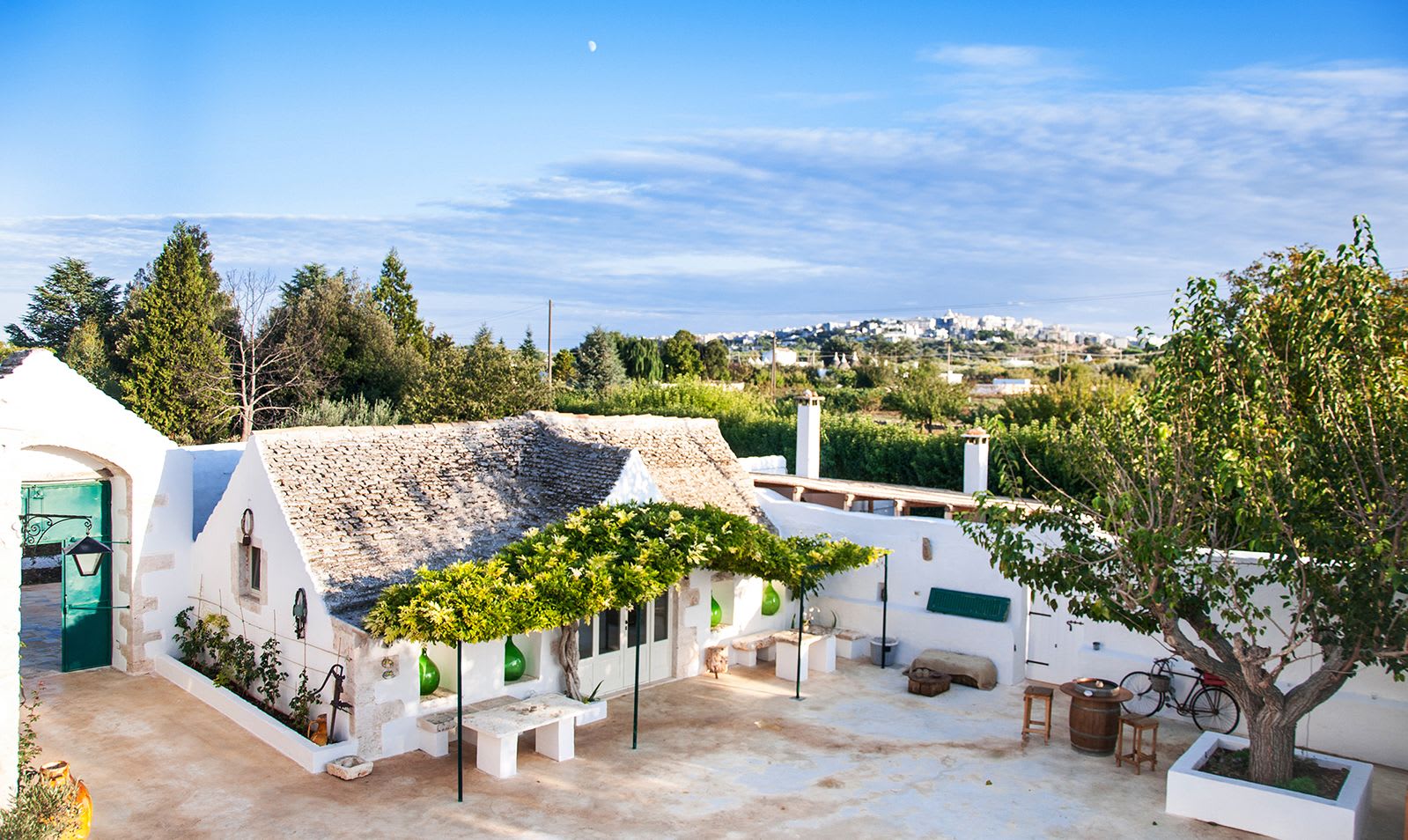 What makes Masseria San Michele different from the other Apulian masserias is its subdued simplicity and the rural warmth of this unique location. An unpretentious country house set among the tilting olive trees makes this an ideal family getaway.
The interior and exteriors of the masseria reflect a blend of a rustic and modern environment. The patio welcomes you with the lush green garden, with its play of lights and shadows, a perfect outdoor living area to relax and read. Extending from the patio lies the pool that stands out in the well-kept garden.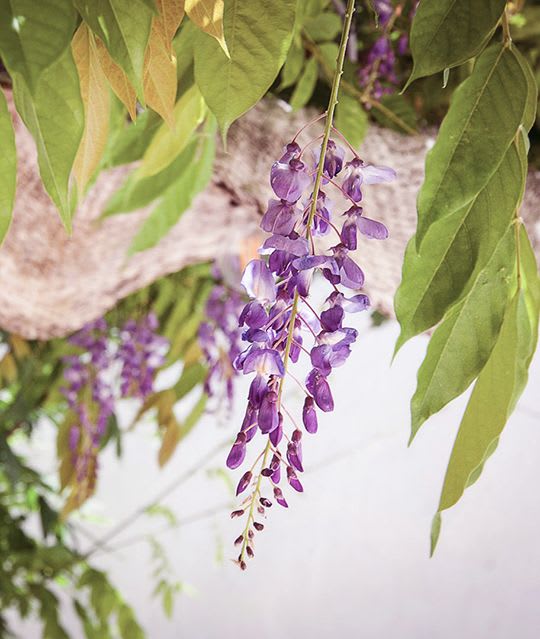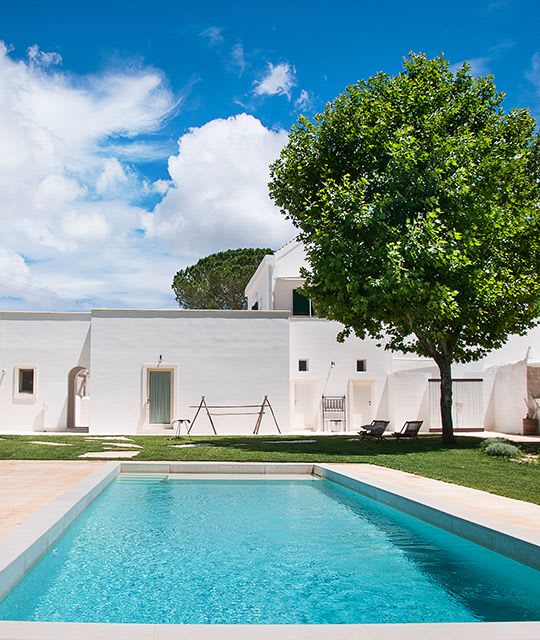 ​The décor elements were carefully chosen by Lorenzo Antonacci himself. Cool earthenware floor, the old trulli doors, cozy seating area is embellished with green flasks, decorative plates.
The rooms and suites are comfortable accommodations where you can enjoy a stunning view of the Valle d' Itria. Wooden furniture dressed in refined honey-colored textile details, and shades of ochre, and pleasant green dominate the rooms.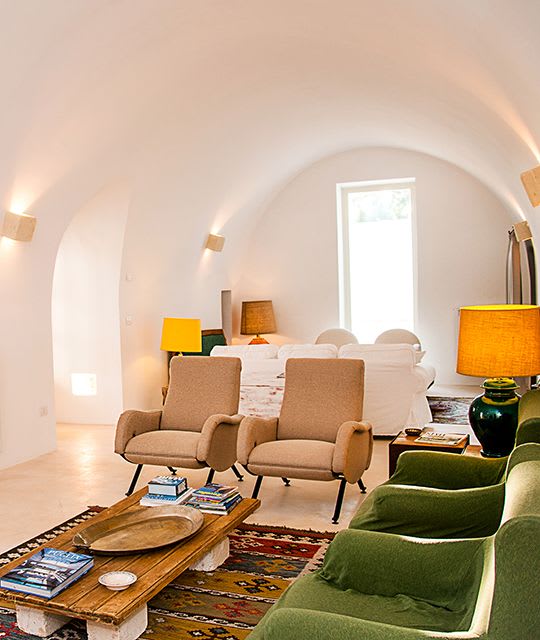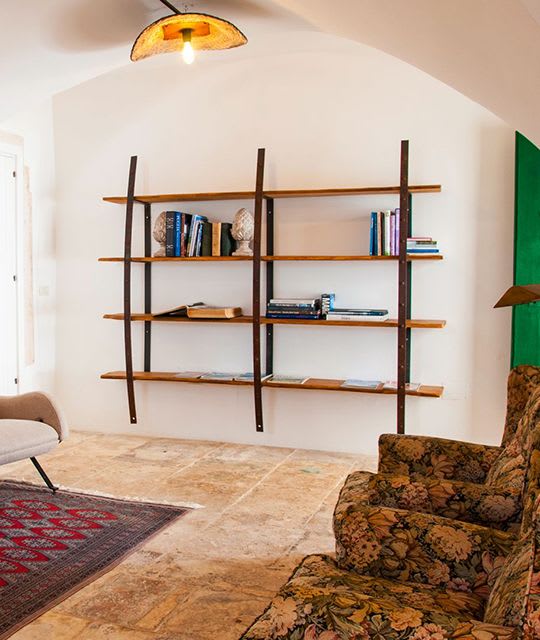 The main restaurant is known for its earthy and scrumptious take on food. The breakfast buffet offers a wide cheese selection, ripe fruits, smoked meats, typical pastries and different varieties of bread making this a gourmet affair. To further experience Apulian traditions, Masseria San Michele runs cooking classes where participants are teached the flavors of the region as they should be and where after cooking everybody has the chance to taste the excellent local dishes.
Staying in the country chic style Masseria San Michele means embarking on a sensory journey that satisfies you with its charming view, aromas in perfect "Apulian style".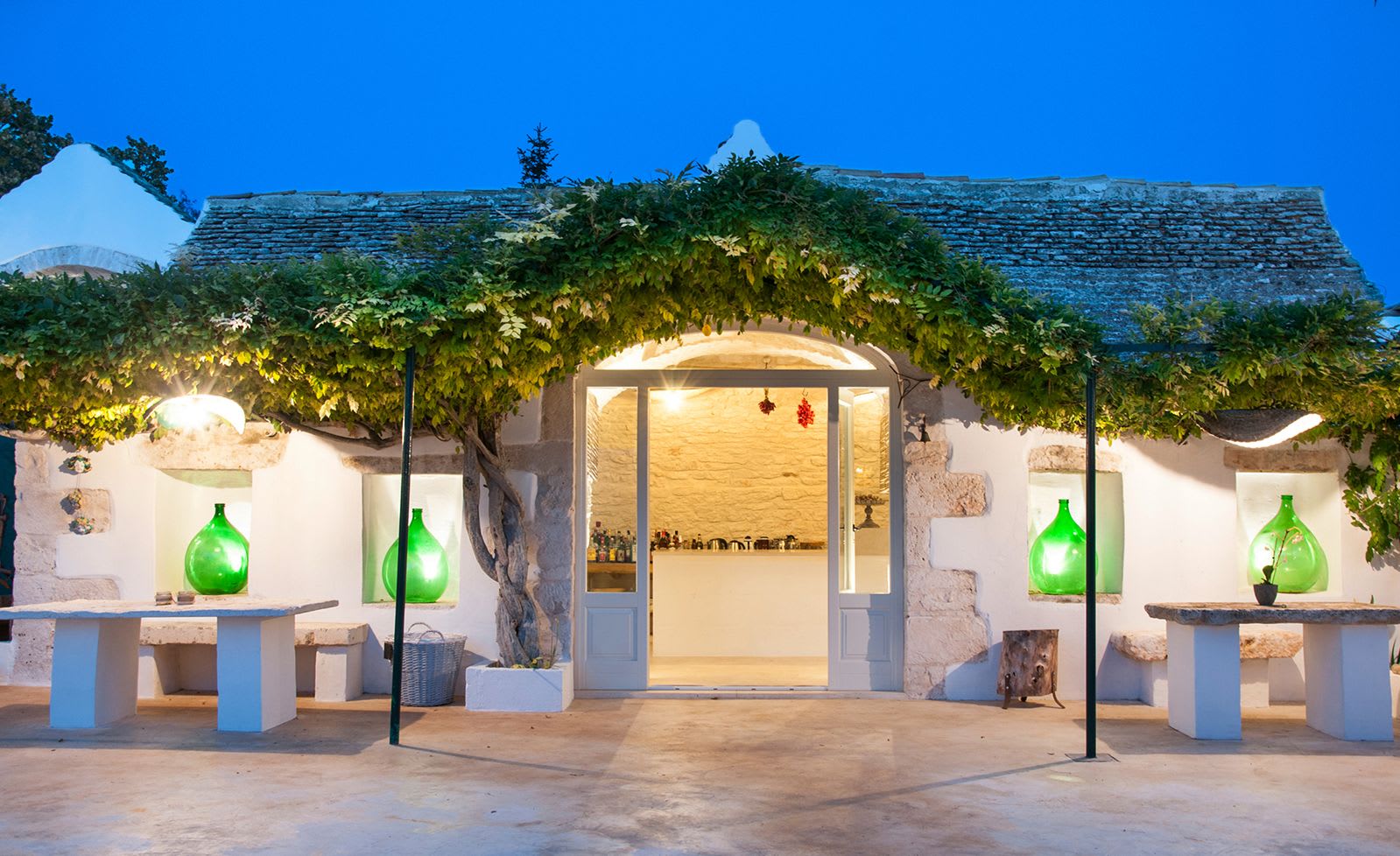 ​Masseria San Michele
Strada Cupa 7, Martina Franca (TA), Italy
info@masseriasanmichele.com
+39 3924494956