Southern Tuscany Paradise: Monteverdi Hotel
Discover the stunning Monteverdi Tuscany Hotel, a medieval little Tuscan village renewed to be the perfect hill retreat. Architecture and design blend together to express a peculiar aesthetic that mixes antiques and contemporary design.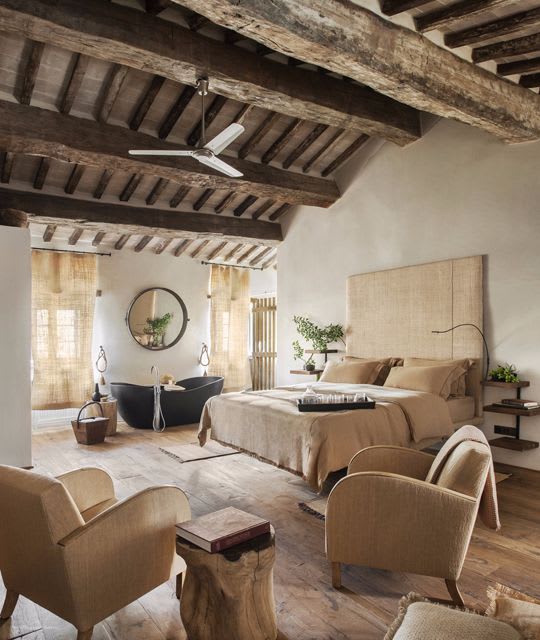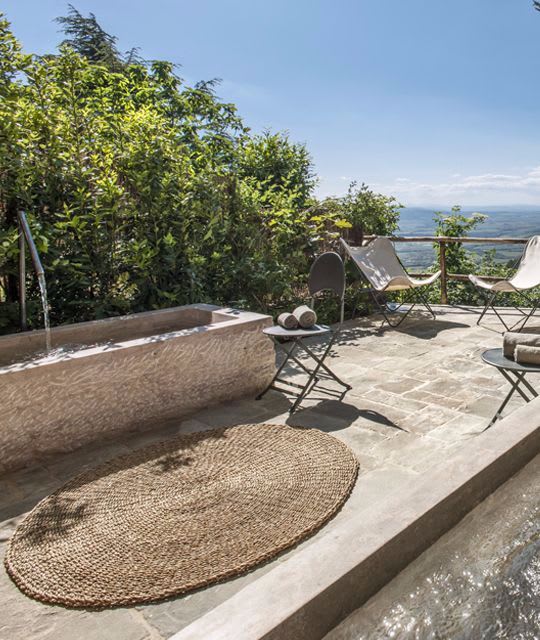 ​Located in the Etruscan village of Castiglioncello del Trinoro, in Tuscany, Monteverdi is a distinctive boutique Hotel set on the top of a hill, surrounded by expanses of vineyards and cypress. Designed by Ilaria Miani, who shaped a contemporary look with custom-made furniture and elements crafted in natural materials, the establishment is the dream escape from the everyday routine.
The micro-village, full of history and charm, has cobbled, unpaved streets and beautiful terraces to enjoy the view from an altitude of 750 meters. It is also possible to visit the ancient, little church in stone, the most evocative spot of the town.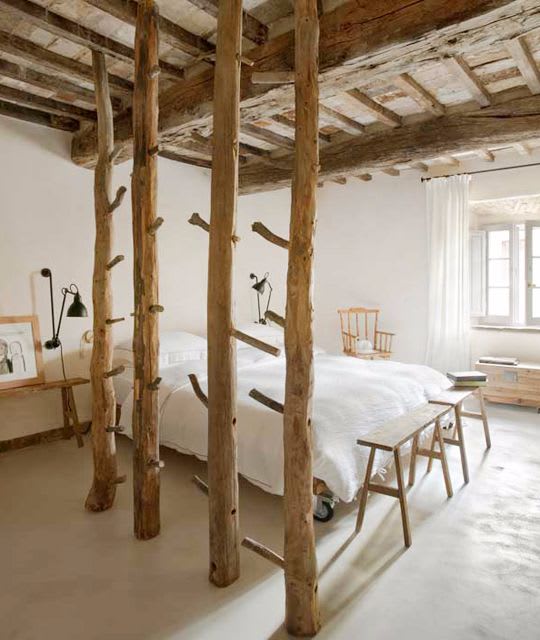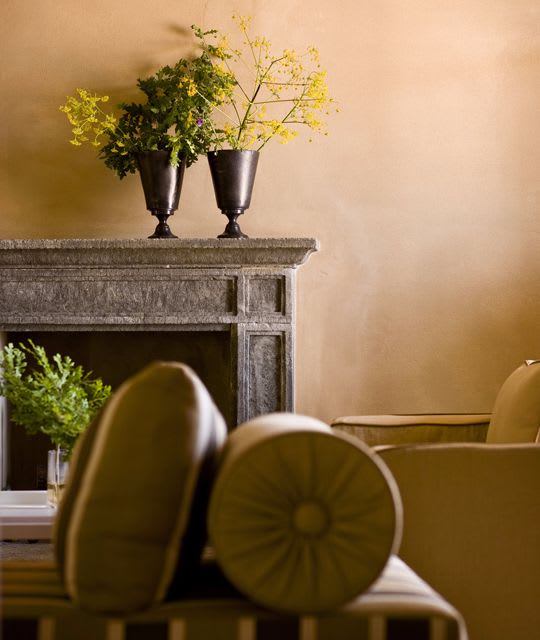 Monteverdi Hotel provides luxury suites and three, familly-friendly, independent villas, all of them decorated and furnished with a superb taste and a distinctive style. Each room offers breathtaking views of Tuscanian green valleys and landscapes, such us Monte Cetona and the Val d'Orcia, that look like Renaissance paintings.

Terra-cotta floors, stone walls, wood-beamed ceilings and copper elements give to the interiors a refined aesthetic that blends with the Etruscan architecture, yet it assures a sense of modernity. Canopy beds and natural linen sheets in earthy colors add a warm and welcoming touch to the rooms.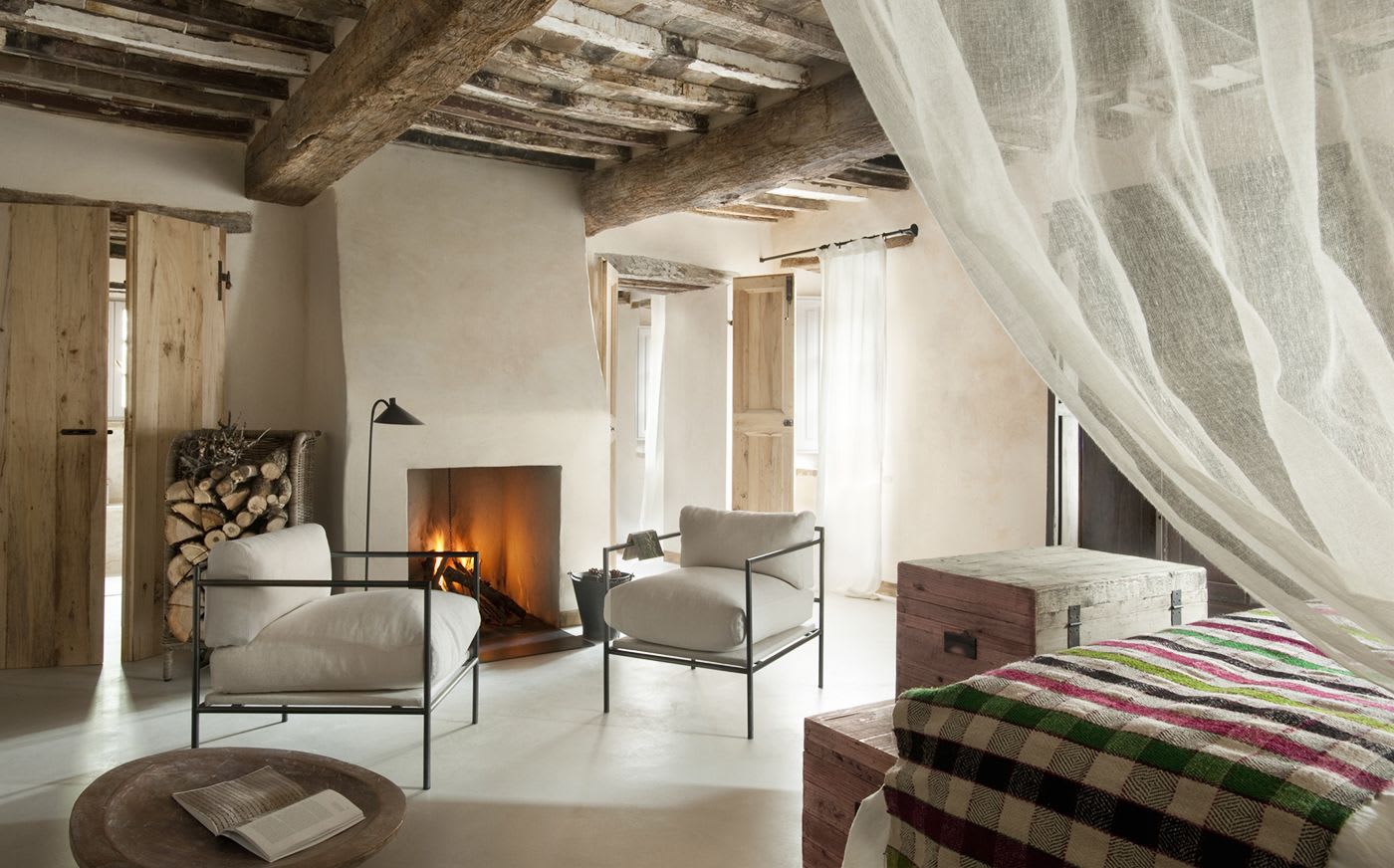 My vision for Monteverdi was to create a place unlike any other. A place of incomparable beauty, stunning architecture and design, all further complemented by the cultural amenities of art, music and the humanities. A place that ignites both the physical senses and the intellect.
Michael L. Cioffi, Founder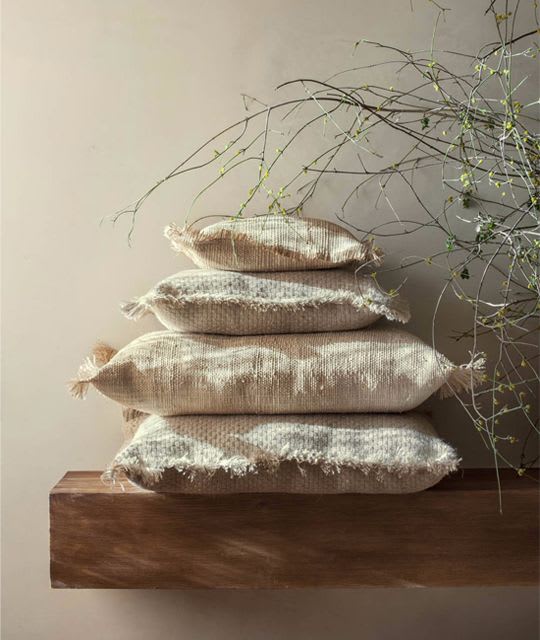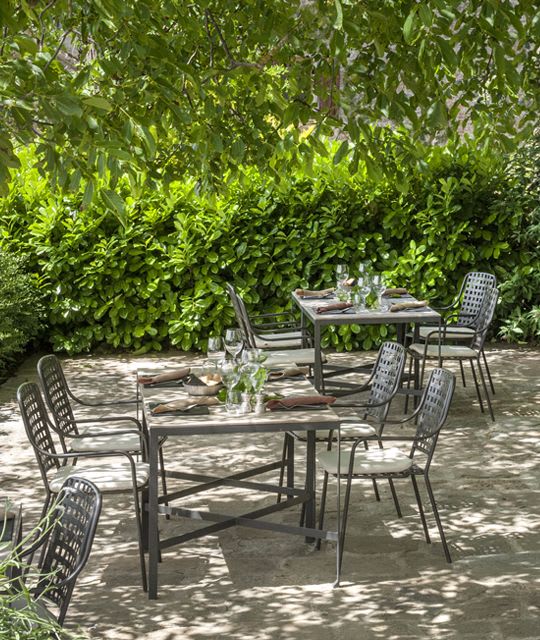 Monteverdi can assure truly unforgettable experiences: the Tuscanian restaurant Oreade, named after the greek nymphes, is leaded by exclusive chef Giancarla Bodoni and it offers fine, farm-to-table cuisine prepared with local and organic ingredients.

The terraced gardens are the perfect spot to relax simply enjoying nature under olive and figs trees or drinking a glass of the most acclaimed wines at the Enoteca located in piazza of Castiglioncello.