Palm Suite: Charm and Style in Rome
Discover Palm Suite, a luxury boutique apartment overlooking the most incredible streets of Rome, from the Colosseum to the Imperial Forum. With an intimate atmosphere combined with outstanding interior design and decorations, the Suite creates an imaginative realm with warmth and elegance.
​Strolling by the streets of the Eternal City, it's common to feel overwhelmed by the beauty of its architectural splendor. From Roman buildings to stunning palaces; these structures carry centuries of history, having been inherited by Roman families and recently purchased to be renovated into family homes or unique luxury suites.
Located in the heart of Rome Palm Suite is a perfect example of how the cultural heritage of a Palazzo perfectly blends with modern hospitality: a stunning boutique apartment overlooking some of the most charming streets of Rome, and views of the Colosseum and of the Imperial Forum.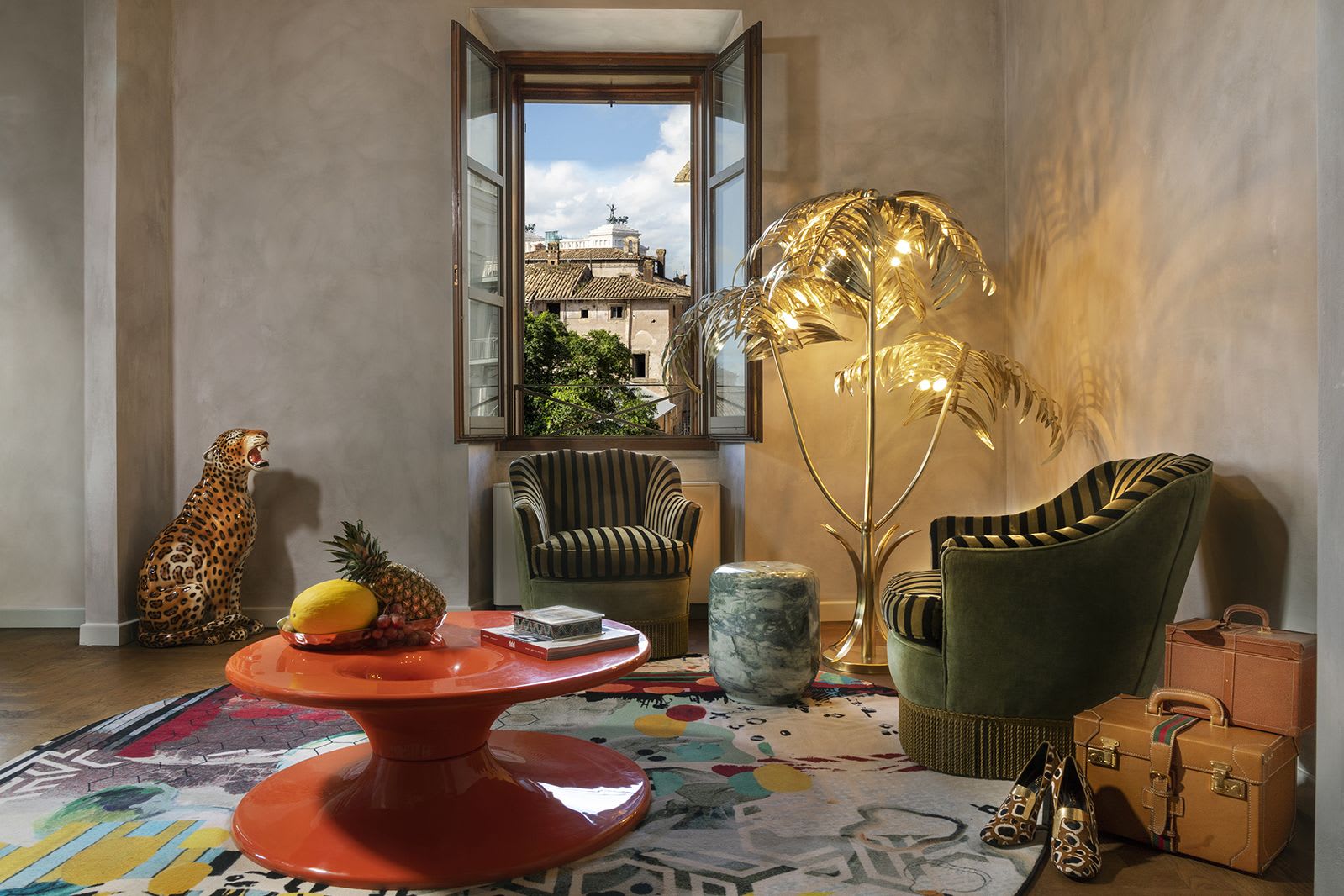 ​Palm Suite has been developed in a 18th-century building, just a few steps from the gardens of the Roman Imperial Forum and overlooking the Basilica of Maxentius and the Colosseum, and is owned by the Manfredi family who recently took up the project of transforming the palace into a hospitality venue. With excellent interior design choices and a focus on color, the space allows for a curated experience and a luxurious stay.
The building's entrance, including staircase and corridor, boasts a yellow and hazelnut travertine stone, mixing shades typical of Imperial Rome with the suites' exotic feel. Roman busts decorating the entrance hall create a refined and minimal atmosphere similar to a museum, perfectly in line with the rich history of the city.
​The interior design project was curated by Giorgia Dennerlein, an Italian-German architect and designer, inspired by the palm leitmotif that has been present as a decorative pattern throughout Rome since ancient times. The palm and floral theme are repeated throughout the décor, creating a soothing natural indoor/outdoor relationship. Bold, bright colors and exotic patterns dominate the spaces, enhanced by unique furnishings and accessories.
With vaulted wood ceilings, exposed brick and wood floors, the suites' offer large windows allowing for Rome's beautiful natural light to illuminate the space. Many suites include views of the Forum gardens and iconic palms, a rare and stunning addition complementing the décor.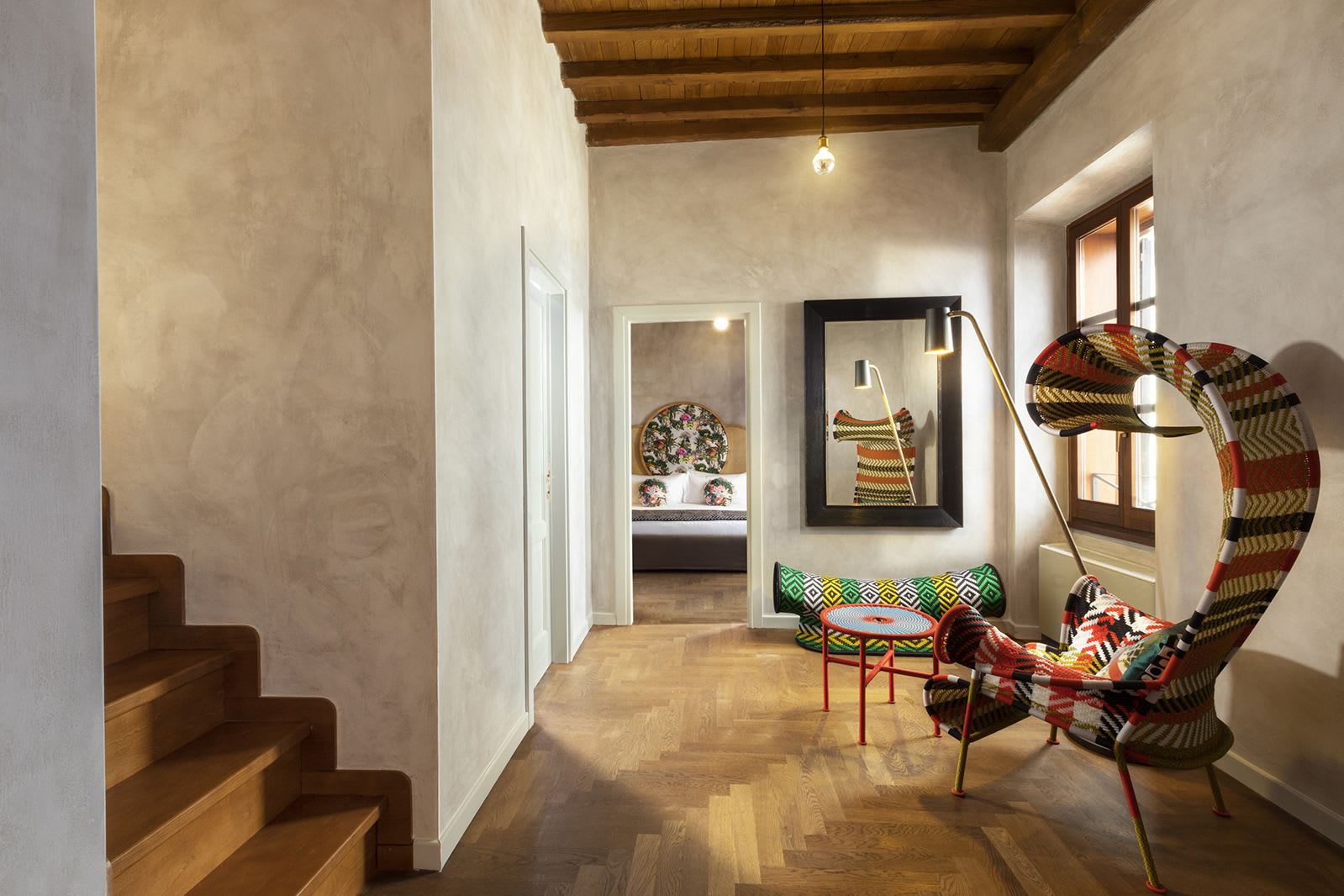 ​Upon entering each of the spacious twelve suites, guests are met with a "home away from home" atmosphere, immediately immersed in a world of imagination and delight, where warmth and elegance combine perfectly to make these luxury accommodations the "place to be" in Rome. A few steps away from its sister property Palazzo Manfredi, visitors and guests can experience a holistic stay right in the heart of the Eternal City.
Palm Suite

Via del Colosseo, 20 - 00184 Roma
+ 39 06 83512491
info@palmsuiterome.com