A Florentine Gem: Velona's Jungle
Discover Velona's Jungle, a boutique hotel hidden in the central streets of Florence. With a collection of carefully designed suites furnished following the taste of a respected Florentine art dealer, this luxury accommodation is perfect for travelers that want to enjoy a curated experience in Italy's dreamiest location.
​Walking through the old town of Florence, strolling in the historical streets paved with stones and surrounded by the tall buildings and the small artisanal shops and boutique, it's not hard to imagine why this whole area has been added to the World Heritage list almost forty years ago. The atmosphere here almost feels like one from a small Renaissance village, loud and colorful and full of ancient culture.
Among these crowded courts, it's common to find the antique apartments of the noble families of the city, hidden gems that have sustained the passing of time: one of the most peculiar one is Velona's Jungle, a chic yet welcoming boutique hotel with a striking personality.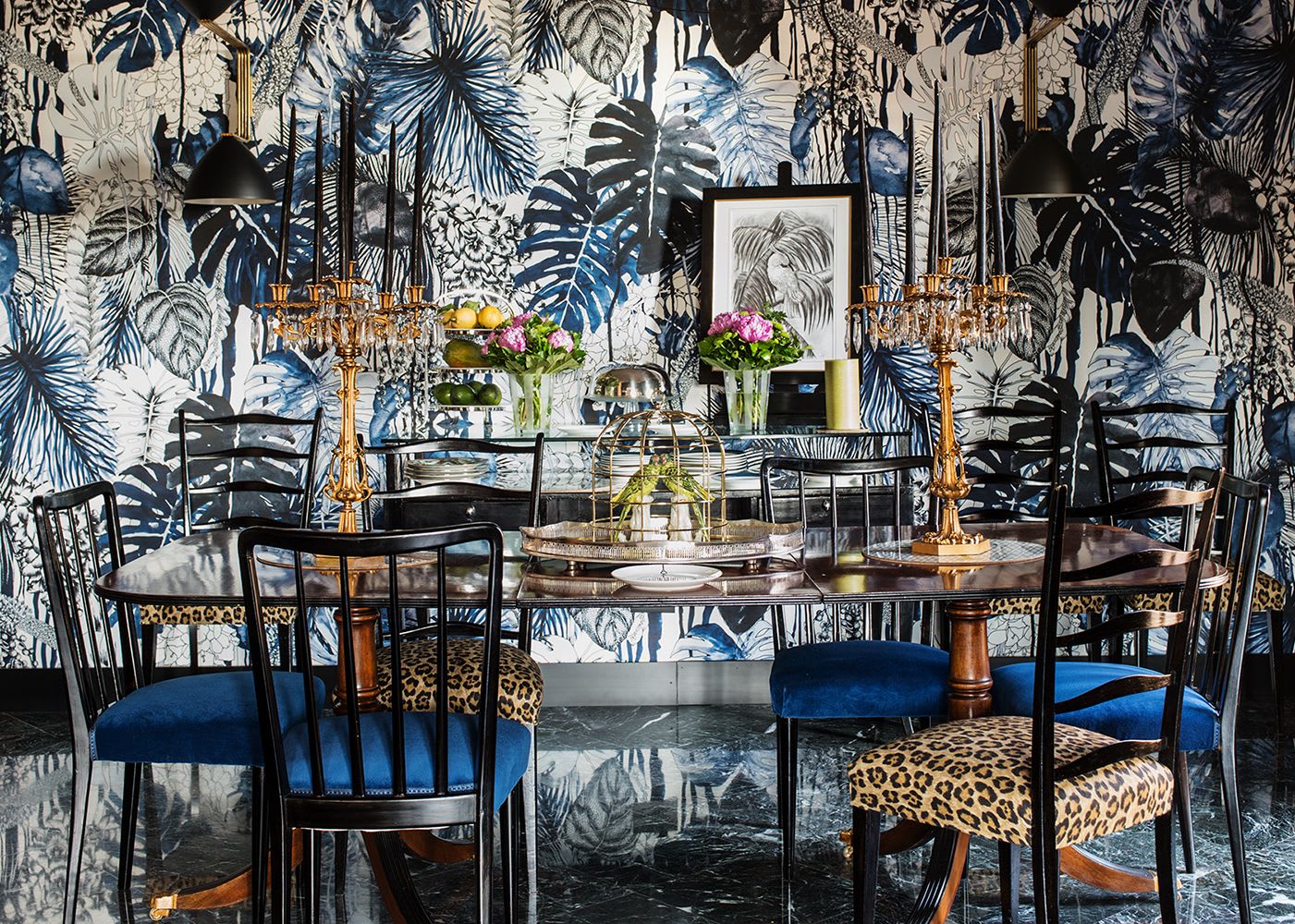 The history of this stunning hotel began in the 1950s, when the family's patriarch and respected art dealer Pasquale Verona​ began collecting mid-century furniture during his frequent trips to Florence, Rome, Paris and Vienna among others. By pairing these fantastic finds with the prestigious antiques from his own gallery, he put together an impressive collection with a distinct style, that forms today the furnishing of Velona's Jungle. His granddaughter Veronica and her mother Serena, passionate furniture hunters themselves, completed the selection suiting their own personal taste, choosing contemporary works from their favorite artists, accent wallpapers and colorful design pieces.
Today, this careful and curated juxtaposition of different pieces, each one with its own history and character, makes up the foundation of Velona's Jungle: a rich, almost chaotic hotel where nothing feels out of place.
​Velona's Jungle consists of four different suites, each one created with a unique style that will suit any personality.
The warm, earthy tones and different shades of green of the Livingstone Suite and the neutral palette of the Fossey Suite are designed to make guests and travelers feel at ease and relaxed, while the refined selection of interiors gives the atmosphere a sumptuous touch: from the majestic canopy beds to the ensuite bathroom with ran showers and chemotherapy lights, the theme of the urban jungle runs through every wall and ceiling.
The Durrell and Darwin Suites, on the other hand, feature striking animal prints and punches of colors for a pop-art inspired mood-board, with turquoise and yellow accents, feathered lamps and playful fern bathroom ceilings.
Whatever the ambiance and feeling are that visitors are looking for, there's a room for them in Velona's Jungle.
Velona's Jungle
Via Montebello 86, 50123 Firenze​