Bianco Bianchi: The Art of Scagliola
Discover the story behind Florence-based Bianco Bianchi and the secrets of the ancient Florentine Scagliola technique that makes Bianco Bianchi's creations so unique.
Florence-based marble artist Bianco Bianchi crafts unique pieces using the refined and antique Florentine scagliola technique since the 1960s. Well-known for his Medusa-head table made to order for the renowned Miami mansion of fashion designer Gianni Versace, Bianco Bianchi's marble works decorate the world's most beautiful homes. Bianco Bianchi's children, Alessandro and Elisabetta, now continue on the family tradition by translating century-old techniques into both classic and modern-inspired objects.
Tell us show your business started.
Our father founded the company in the 50s. At the beginning it was just research, but then it became a real job, even if it always remained a passion. Our father was simultaneously an artisan and a collector and this allowed him to create an important collection of antique that has inspired us. He was lucky to have had two kids who were passionate about his work from the beginning and soon started practicing in the workshop, continuing his business in the smoothest way possible.
What is the secret behind your family business?
Unlike a large company, where you can hide problems and lie, we are open and straightforward with each other. In our family, we always talk and we can always reach a solution to any issue so that everybody can benefit. At the end of the day, we are first and foremost brother and sister.
In what way do your surroundings influence your work?

We are lucky to be in the city of Florence, where you can get inspiration from everything: in town we have our gallery and on our way to work in this unique place we discover new objects all the time; outside the city we have our workshop and from the countryside we get inspirations for the shapes and colors all around.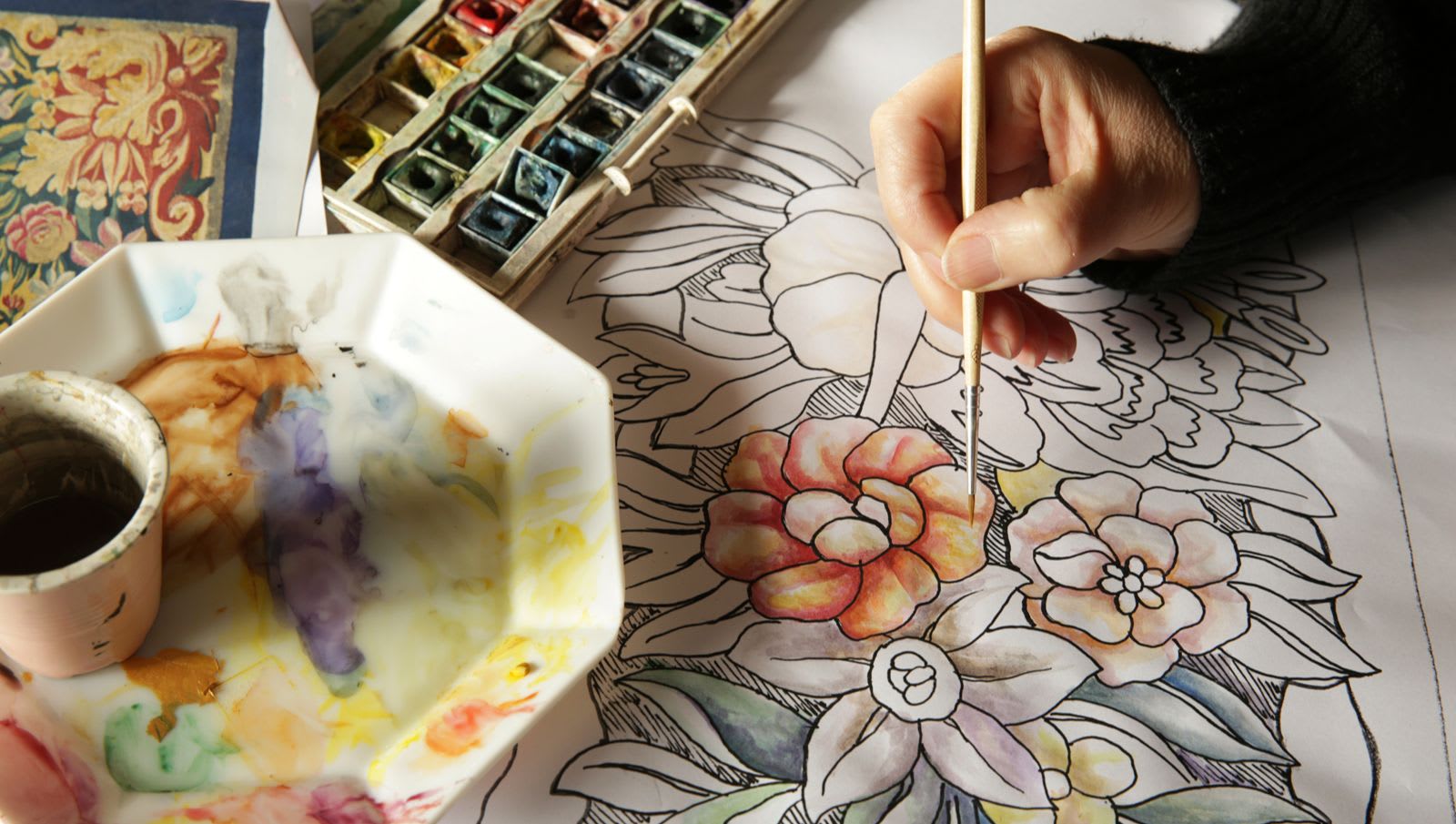 ​What is about the "scagliola" technique that makes your objects so unique and precious?
The "scagliola" technique makes any object a one-of-a-kind piece because it required crafting by hand. This inlay technique is an ancient method that was created in the 17th century and uses simple materials, among which selenite powder mixed with pigments and natural glues. It started as an activity that monks would practice, because it requires a lot of time and patience and it is quite difficult to master. The best photograph cannot capture the softness of the work and the complexity of the crafting.
Tell us an anecdote about your direct experience in the company.

A few days ago a woman from Palermo wrote us on Facebook, saying that about twenty years ago she contacted our father because she was just out of school and wanted to practice the "scagliola" technique. Our father was kind and approachable and she still remembers to this day how he seemed enthusiast and passionate about his job.​