Lisa Galano: Avant-garde Design Meets Sophistication
Meet interior designer and art curator Lisa Galano and discover the stunning and dynamic interiors realized by her design consultancy studio. From elegant neutral and warm tones, to striking color accents, every interior design concept is meant to be functional and sophisticated at the same time.
​​Lisa Galano Design Consultancy, based in New York City, provides high-end interior design projects and art curation services in the real estate, private residential and hospitality sectors. In this interview you will explore Lisa's creative philosophy: starting from an approach deeply linked to the context, her curated projects develop in a profoundly innovative way, designing elevated and welcoming environments.
Her background in modern and contemporary art is Lisa Galano's main source of inspirations, together with the journeys undertaken during her lifetime. After years of experience, today she works worldwide and masterly designs splendid interiors whereby tradition and avant-garde interact and melt into a single, astonishing solution. Each and every space designed by Lisa Galano maintains its own history and acquires a new, sophisticated personality.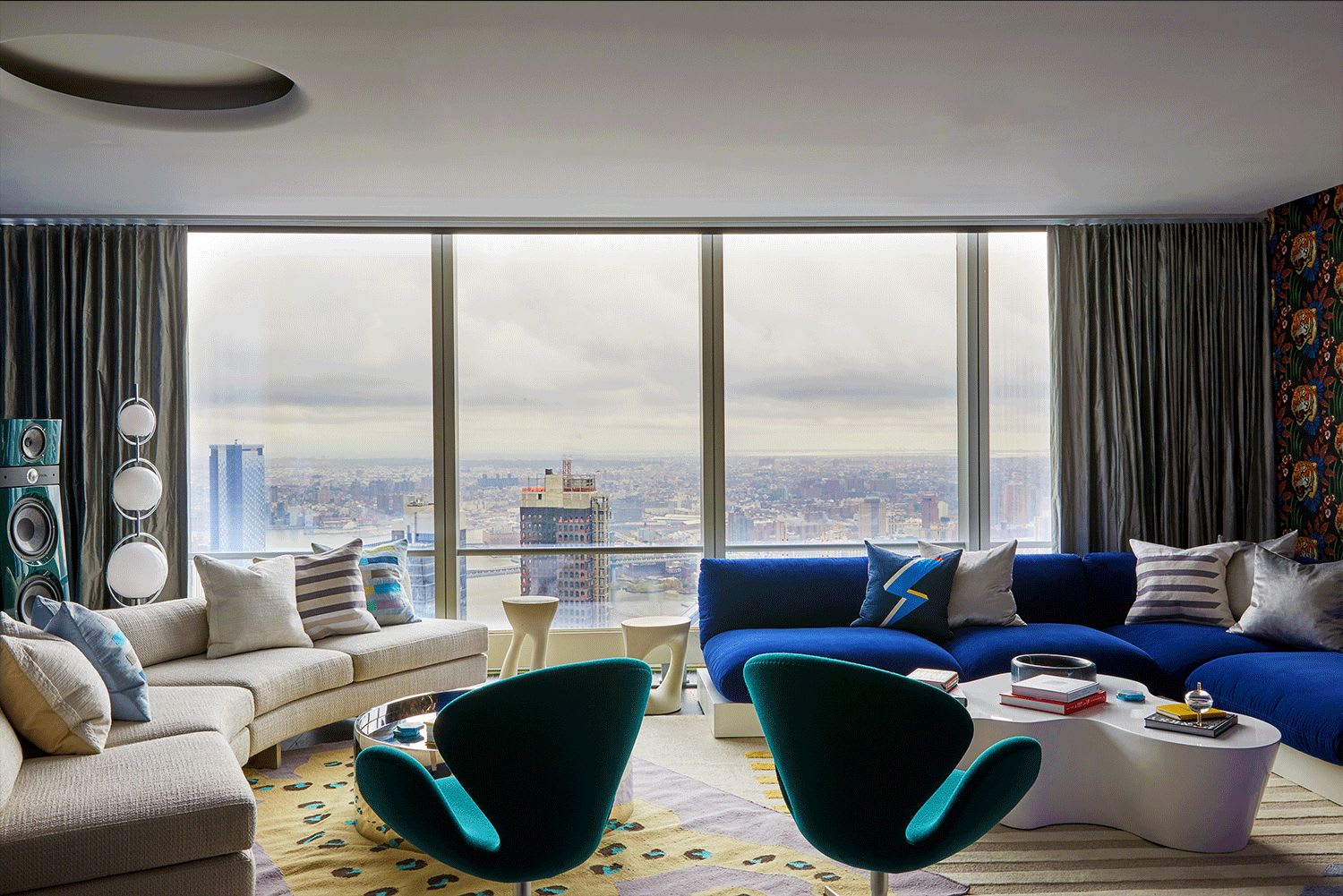 How did you first become involved in the world of design? Tell us your story.
I am very fortunate to have grown up in an environment where visual arts were prioritized. My father is an architect and ran his own practice since I was young. I remember he was always building barns and using his discarded blueprints as wrapping paper, doodling on everything, including the walls. My mother painted and was my #1 cheerleader to my self-expression via art of all mediums. I earned a scholarship to a supplementary fine arts high school that helped me prepare a university portfolio and had me drawing from a nude model, sculpting busts, and oil-painting still-lifes around age 15. I was subsequently and very fortunately admitted to many Fine Art programs but decided I needed to attend a university that had both Fine Arts and a well-rounded curriculum, including sciences and humanities. I chose George Washington University in Washington, D.C., for its interior architecture program. I dabbled with the program my first year, unsure of my future, and ultimately thrived, and double majored: Fine Arts and Interior Design. I was always interested in entrepreneurship and business in general. Upon completion of my Bachelor Degrees, I rounded out my education at Sotheby's Institute of Art in New York City with a Masters in Art Business.
The evolution of my firm, Lisa Galano Design Consultancy, happened organically. With six years under my belt designing at other firms, I started my studio in August 2016 and anticipated it to be a solo operation. However, as the challenges of starting a business became more predictable and our projects more stable (and dare I say selective), it was evident I needed to build a team and began focusing on acquiring projects that would allow my studio to incorporate more art and thoughtfully crafted furniture. I am fortunate to say I did just that. Our team is five people strong, and I am grateful for my imaginary clients and my hardworking, talented, and super fun team every damn day.​
​Where do you draw inspiration for your projects?
Travel, modern art, and nature. I am so inspired by things beyond my immediate grasp. I love sourcing and collecting inspiration from blogs, magazines, and store visits. But, more than anything, I love experiencing new cultures and traveling to new places, both domestically and internationally, to see what architects, designers, urban planners – both ancient and contemporary – do with materials and space. The lack of traveling in 2020 has been challenging for me both professionally and personally. I am fortunate to have seen so many awe-inspiring places in this world. This year's being "grounded" has found me digging deeper to find inspiration and using what truly is within my immediate grasp. It has been a beautiful shift in perspective and appreciation for the resources right in front of me. Many vendors, museums, and design fairs have created robust spaces online that I can momentarily be transported to another world. For that, I am truly thankful, as this world works to become a safe place to exist again.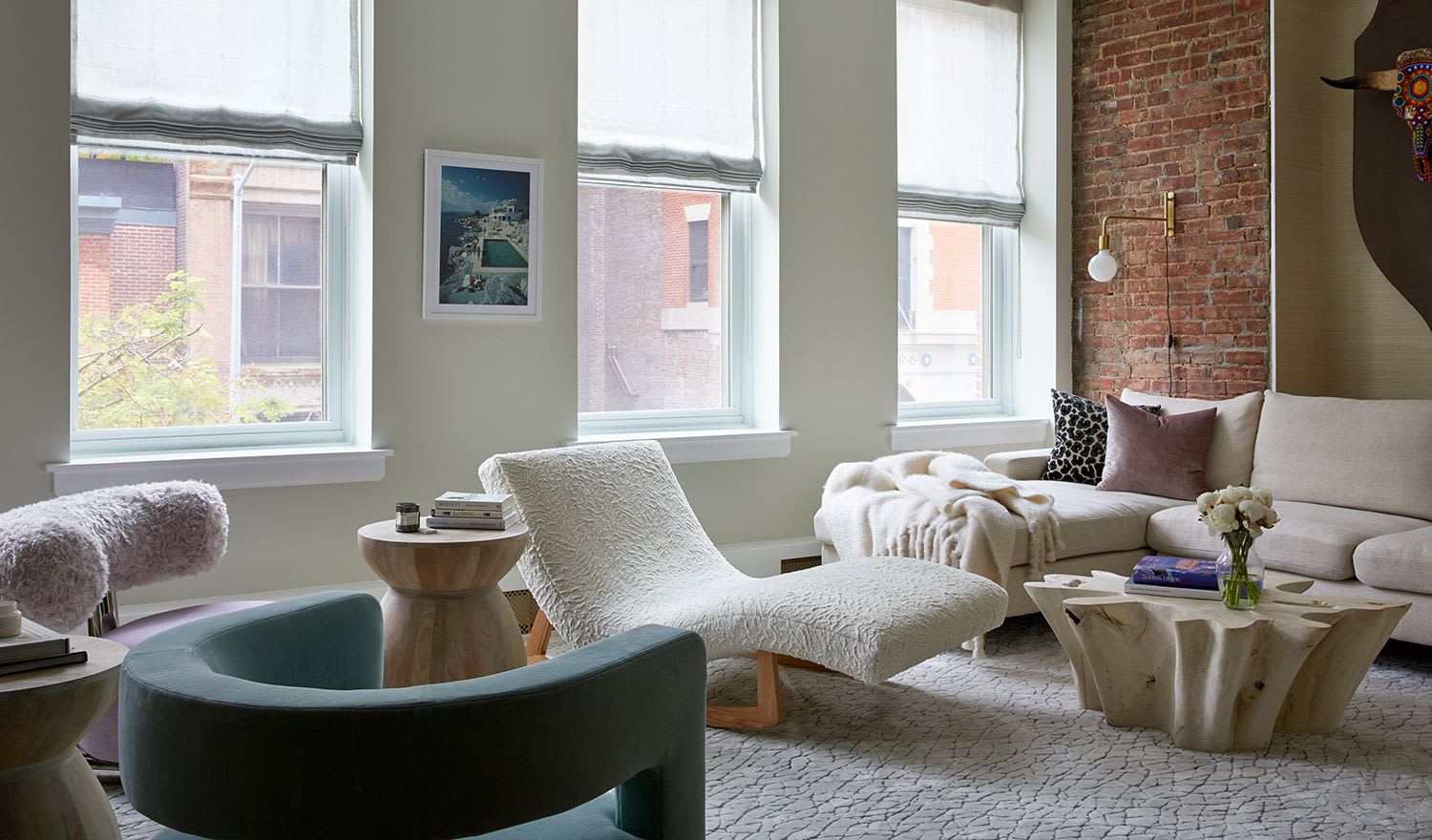 ​What's the decorative piece you enjoy the most selecting or styling for your clients, and why?
CHAIRS and ART! I am a self-proclaimed chair addict, and art is my lifeline, so selfishly, I ensure there is at least one crucial chair in every space, where one can read, lounge, admire art, have a cocktail or a tea – the everything chair. The chair that makes them think thank God I have this chair! I have about three in my apartment, and I can appreciate their importance. Also, chairs show so much more personality of their owner than that of a sofa or dining table. The "everything chair" means something different to everyone; some prefer chairs that force healthy posture, some prefer plush, deep enveloping chairs. Collecting art awakens and expresses oneself through visual cues; to me, the act of appreciating art is also an appreciation of mindfulness. It suggests opinions and perspectives, experiences, and preferences. Art draws people together, and within interior design, that is my number one objective.
​In a hyper-digital world, do you often turn to social media and online mood boards for inspiration? If yes, which is the social media platform you use, and why?
Yes and No. My first outlet is design books and my surplus of travel and design magazines – I've collected books and kept design relevant magazines since 2006, so I have a lot to sift through… most are organized now with tabs for specific genres. Still, I love the tactile feeling and mindfulness of this inspiration dig. It's the same reason why you'll never find me reading the paper from an iPad. However, it goes without saying that social media is the leading way to sift, sort, and be seen in this hyper-digital world. When I use online mood boards, I go through my saved Tumblr pages and Pinterest first, followed by Instagram. I have curated who I follow on Instagram, so it's always a pleasant and inspiring experience. I know too many people who feel utter dread after a scroll session, and it's happened to me, too. Focusing on what incites joy and inspiration instead of sheer curiosity, I have found, is the healthier choice for the slog of an inspiration pull.
In our design process, we start with vibe imagery to evoke a feeling or a mood that our clients and we can agree on for the space. We will then build on that with furniture, textures (carpets, pillows, wall treatments), and finally, present sourced art and furniture in a robust package. When specifying pieces from Artemest, our package usually includes artesian biographies and accolades – it humanizes the furniture and makes them recognize the person, the creator behind the works. It is easier to attain this relationship with art and specialty furniture than most modern furniture or lighting that tend not to reflect an individual with a voice and a history.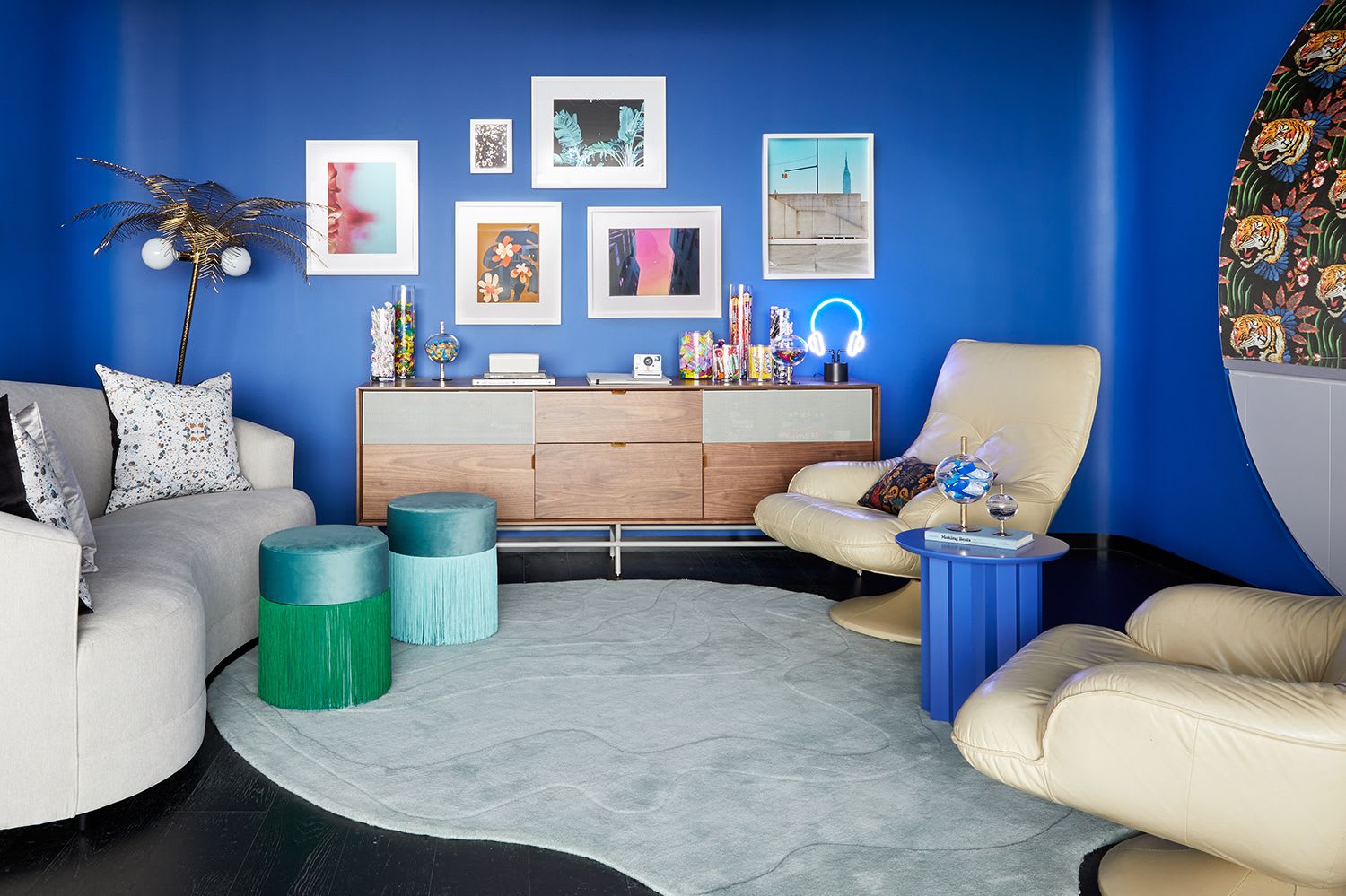 ​What is your favorite project you have worked on, and why?
Currently, about a quarter of our projects are private residential, the balance being commercial, institutional, and hospitality. I have a passion for public spaces. I attribute that mainly to my lust for different cultures, viewpoints, and ways of thinking. Private residential projects are incredibly special and deserve a specific amount of attention, and we like to focus on one to three of them at a time so that we can provide the TLC they deserve. Our commercial projects include speakeasies, listening rooms, luxury medical facilities, new development residential towers, business HQs, and art curation for all of the above. I feel that oversaturation with any project genre allows for a lack of inspiration and the perspectives I crave.
After striving for even more diversity in perspectives, I am honored to work with international companies, like Spotify, Ritz Carlton, and Theory. Similarly, RXR and Hungry Ghost Coffee are dream clients who always make room, literally and figuratively, for art. We are fortunate that our clients embody an openness to art and design, and think big picture about how people will live, work, eat, and reflect in these spaces.
​What would be your dream project to work on?
A boutique hotel in Europe. Probably in Southern Italy. I would design a beautiful lobby café and bar, where you can experience the ins and outs of the day while sipping a morning cappuccino or an evening aperitif while in a beautifully inviting, warm space with just enough natural light. A hotel experience that gives to you what need from it and takes nothing in return. Can't you tell I've thought about this :)? Europe, Italy specifically, feels wistfully romantic, sexy, yet buttoned-up enough that a boutique hotel experience of the like can cater to business professionals and honeymooners alike.
Craftsmanship is the evidence that someone has created something for the betterment of themselves or humanity with careful consideration or complete lack thereof. Craftsmanship applies to everything, and with careful consideration, can change the world and how people experience it.