Eremito: A Magical Medieval Retreat
EREMITO, opens its doors after a long renovation. Discover this historic mansion located in the green heart of Umbria - Italian region that borders with Tuscany - the birthplace of Saint Francis of Assisi, the cradle of Italian spirituality, that hosts many old Monasteries and ancient Hermitages.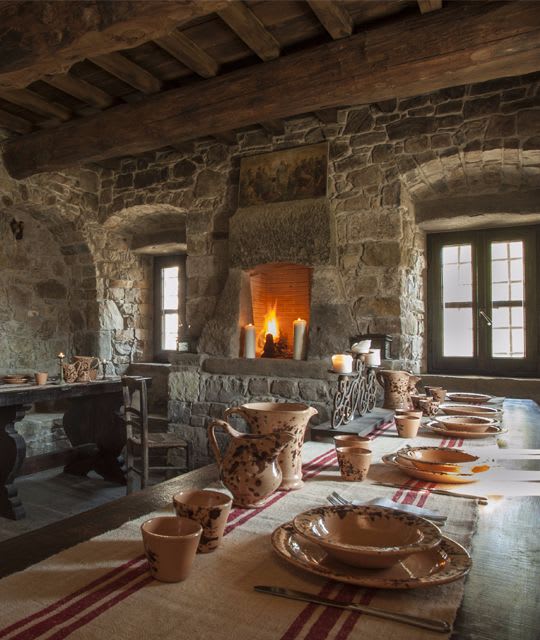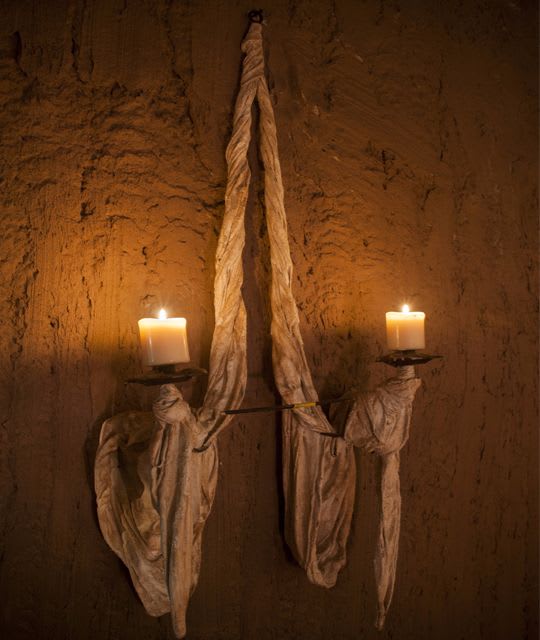 ​​Eremito is located in the province of Terni, under the municipality of Parrano, an ancient medieval stone village, dominated by the castle dating from the twelfth century. Just kilometers away are Orvieto and Città della Pieve, with their lovely food and wine, and rich history and culture. This magical retreat is an Hermitage nestled on top of a hill overlooking the uncontaminated valley of the river Chiani, a tributary of the Tiber river, surrounded by 3000 acres of natural reserve.
Ecology, Technology, Spirituality: these are the pillars of this Eco Luxury Historic Residence restored to its original splendor: the ideal place for solo travelers, who aspire to spend a spiritual holiday in silence, in a stone building warm in winter and cool in summer, renovated with the modern green building techniques, but that fully reflects the atmosphere of the medieval monastery.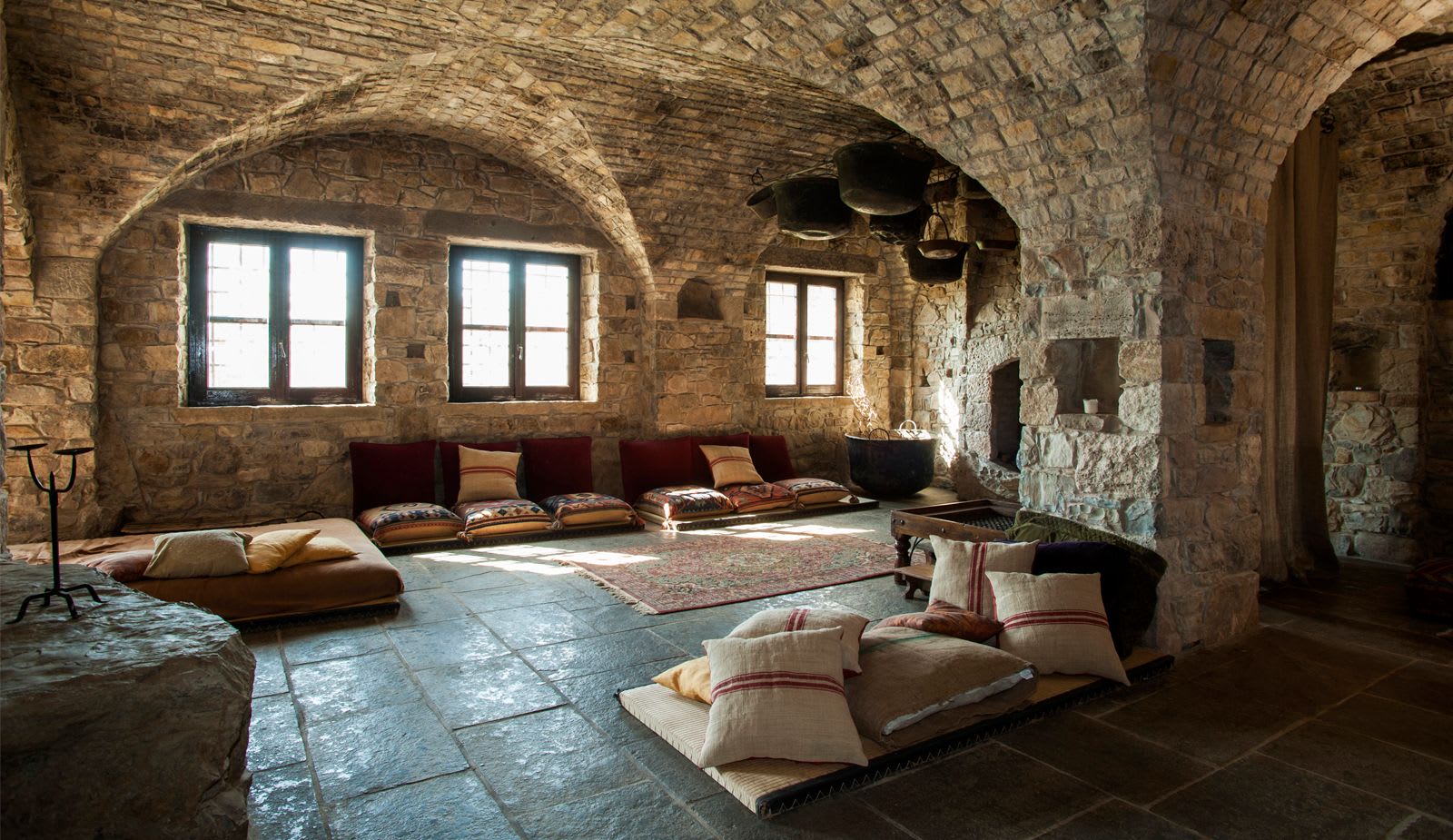 ​Eremito has been designed for the man of the third millennium, and its urgent need to re-establish a dialogue with himself, enjoying a full digital detox break, spending a few days in the luxury of silence and peace, enjoying the simple things that are the ones that make us feel good. Fourteen small rooms- the "celluzze" - with French size bed, hand-sewn hemp sheets, and a special stone sitting by the window with a view; a refectory with fireplace for sharing meals; an ethnic reading room with large fireplace; a relax area carved into the rock, with a small pool of warm water, with jacuzzi, lighted and two rooms used as turkish bath with vaulted stone ceiling...Gregorian chants as background music. In late evenings, the atmosphere becomes magical by the light of hundreds of candles and torches.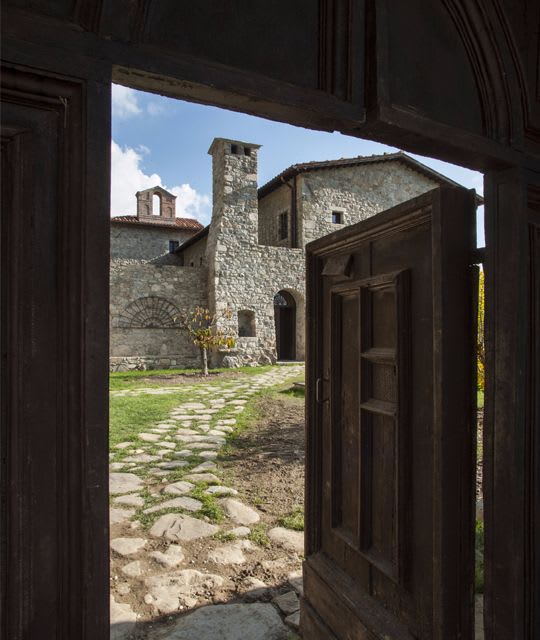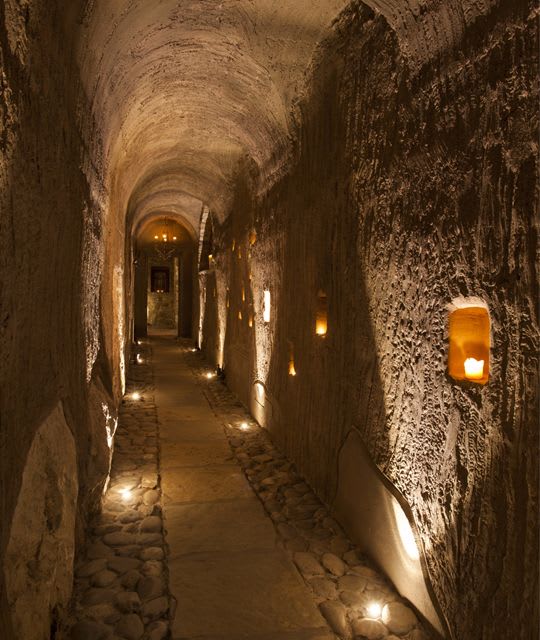 ​Eremito is also a farmhouse: the ingredients of its veg monastic dishes come from the garden, the orchard, the garden of herbs, the vineyard of its estate. The need for solitude and quietness is balanced with optional activities to share with the others, like "light yoga" early in the morning for everyone, detoxifying walks in the woods, to the river or the waterfall, gardening and horseback riding.