Callesella, A Family Affair With Craftsmanship
Discover Callesella, a fourth-generation family business that carries out ancient woodworking traditions and combines them with innovative designs. From the utmost attention to details and a profound respect for the environment with sustainable production processes, Callesella brings craftsmanship and the artisanal world to modern design.
Callesella is a fourth-generation family business that has been specializing in furniture making and​ woodworking for over a century. Founded in 1896 by two visionary brothers, Costante and Pietro Callesella, is now run by the family with the same care and passion that drove the company to be' recognized as a leader in the industry. Their timeless yet modern products, crafted with prized woods and with different accents and details that make each piece unique, carry a sense of legacy and respectful elegance that can only come from long-standing traditions.
Explore our interview with Callesella and discover their incredible history from the late 1800s until present days, the dedicated research behind every room they design - each with a particular atmosphere created by different materials - and their effort to plan a completely sustainable production by preserving their land.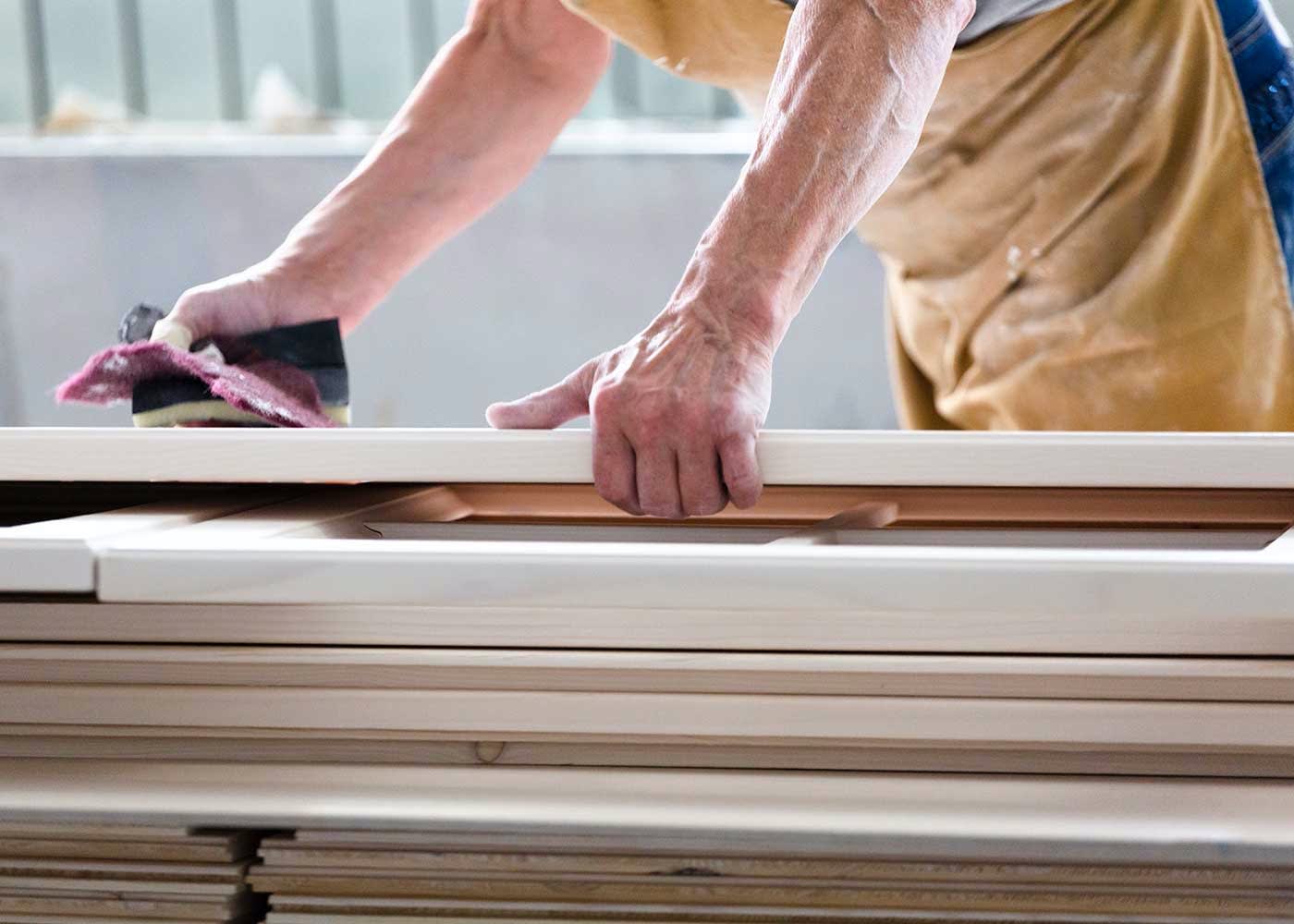 How did the Callesella adventure start? Tell us your story.
Many are the stories and documents passed down generation to generation in our family, but behind our business that was born as a family store and workshop and that is known today as "Callesella Arredamenti" there was only one family.
It all started in the late 19th century. After picking up the craft from a craftsman in the area, in 1896 brothers Costante and Pietro Callesella decided to start together a new adventure. Costante and Pietro immediately negotiated to manufacture the shipping packaging for dairy products, but they also started making doors and windows, furniture and whatever was needed.
Around 1940, my father Angelo bought a new house with adjacent land and this allowed him to build a bigger site for his business in a very short time, which was now equipped with the first energy-operated machines that were available on the market at that time. Later in 1965, the "Callesella Giuseppe" enterprise was founded. After a couple of years we started building bedrooms but we then stopped in 1980 when we decided to focus solely on manufacturing rustic furniture.
Coming back to the present, the company is still a family business, a brothers business, my sons and my daughter work for and manage "Callesella Arredamenti". They still hold the same spark of their ancestors and take pride in carrying on a business started over 100 years ago.​
How would you describe the style of Callesella? What makes you unique?
Authenticity. We start here when selecting the materials we'll use in our furniture. Raw materials, with an identifiable natural source, is what can be experienced without compromise, and amplifies the beauty of the design becoming part of a home environment. Solid wood is the heart of Callesella Arredamenti, used and combined in varying proportions with iron, glass, stone or marble in our various collection.​
Authentic material is timeless. It has always been used by craftsmen; it's ageless and gains in value over the years. We run our hands over the finished surface after every stage of crafting, and we're only satisfied if the sensation we get is pleasant, a warm tactile experience that immediately conjures up the natural feel and characteristics of the chosen material.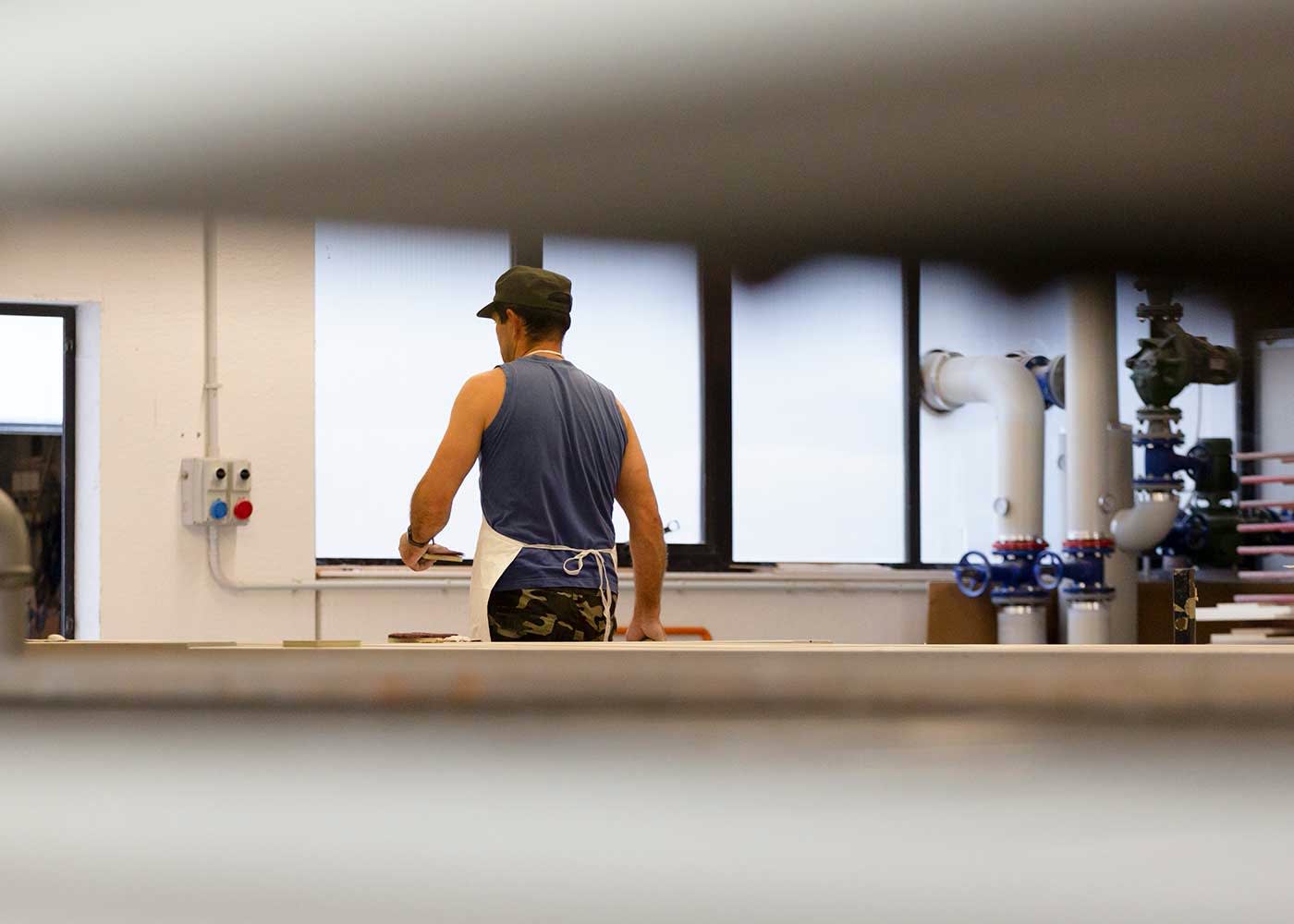 What are the fundamental steps of the creation of one of your products?

Making an appropriate selection of the raw materials, using only experienced craftsmen, and building every single piece as a piece of art. Each production step is deeply checked and quality control runs constantly on the different production areas.
What's the philosophy behind your brand?
Every single location in the house need an appropriate feeling. The Callesella living room offers amongst the many possibilities a warm chromatic harmonization, with materials such as aged wood in perfect brown tint and emperador marble. The bathroom, on the other hand, is a space usually conditioned by the color of sanitary-ware. In the suggested combination, starting from an aged wood in a white, elegant tint, we propose contrasting textures for the open elements. Finally, for the bedroom, we suggest a balance of dark colors: black exclusive aged wood and dark textures in tone.
​One of the core values of Callesella is sustainability. How is this reflected in your production?
Callesella's products are made only with solid wood that comes from planting controlled location. This means that all the wood that is used in our furniture is duly re-emplaned on the forest where it was catted. But it's not enough for us, as the preservation of the forest must be accompanied to a perfect match preservation of the animal environment. All our woods are certified CARB 2 free, so that no formaldehyde is used in our process.
During the production we use only water based painting, and in 2019 we included in our At Home collection the offer of a painting solution completely produced from vegetal fibers. For Callesella, a better world starts inside each individual house.