Glass Mosaics by Davide Medri
Discover the works of Davide Medri, a glass mosaic master that has established himself as a staple in the field of mosaic mirrors over the past ten years. With each glass piece cut and fixed by hand before it's applied to the final design, Davide's pieces maintain the flair of artisanal creations combined with modern silhouettes and sculptural shapes.
Davide Medri founded his eponymous brand in 1997 after completing his studies at the Academy of Fine Arts of Ravenna, establishing himself as one of the few experts on the traditional art of glass mosaics. The central element of his creations are stunning and incredibly detailed mirrors covered in hand cut glass pieces, a true example of the complex Italian craftsmanship world.
Over the past 10 years, his works have received acclaim by architects and interior designers worldwide for their deft craftsmanship, and Medri subsequently ventured into the creation of furniture and floor and wall lamps using iron, stainless steel, and his trademark glass mosaics.
Read his interview on Artemest Magazine to learn about his beginnings as an artisan, his view on modernity and tradition and where he finds his daily dose of inspiration.
​How did you develop a passion for mosaic art?
While attending the Academy of Fine Arts of Ravenna, I took a course in Mosaic Art and I immediately fell in love: I was fascinated by this thousand-year technique, from which I learned the various secrets and methods to bring mosaics to life.
How is a Davide Medri piece born and what is the most fascinating stage of its creation?
I can define my work as an experience, a life journey in which every person you meet could become a source of inspiration for new projects. The most fascinating stage in creating my pieces is the design, because it allows you to penetrate deeply into your inner self, a limitless world wherein all feelings reside.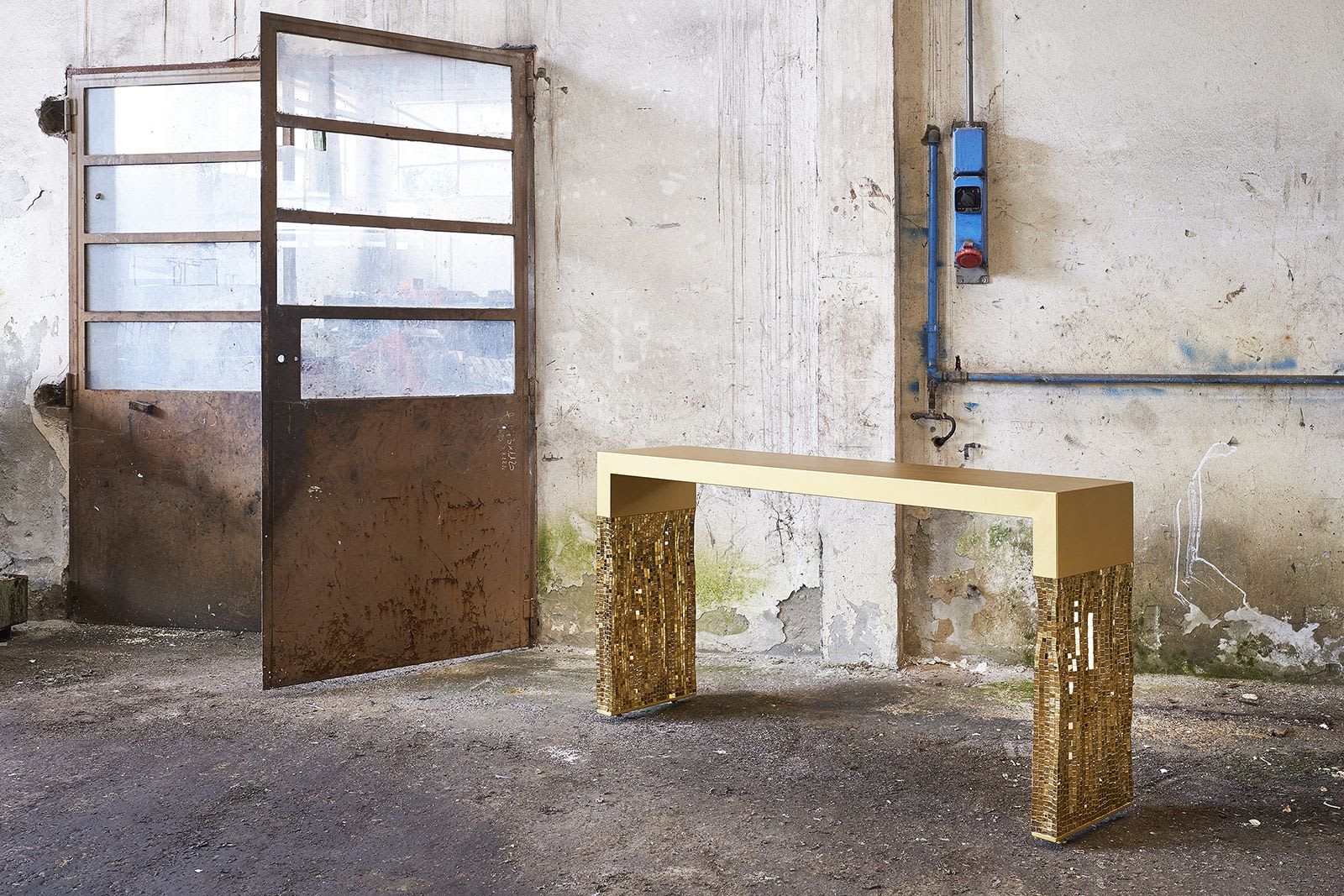 ​How would you describe the aesthetics of your pieces? What makes them unique?
My pieces are made with the utmost love. Each tile is cut and glued to perfectly combine with the previous ones, like a mantra. I have always been fascinated by these mirror tesserae, by their ability to diffuse light like precious jewels and also reflect the surrounding reality at the same time. This is what makes them unique.
How important is the coexistence of innovation and tradition in your work?
The coexistence of innovation and tradition is important and it's a common thread in my work. I am fascinated by the entire art world and every historical and artistic period is a source of inspiration. I love to create this fusion between past and future.