Vienna Straw Tradition Between Past & Future
Gebrüder Thonet Vienna GmbH (GTV) is part of the Viennese furniture tradition: its unmistakable style and future-oriented vision have their roots in the experience and values of the past. Discover, with this interview, the elegance and quality of Weiner GTV Design trademark.
The story of ​Gebrüder Thonet begins way back in 1853, when Michael Thonet and his five sons founded their furniture manufacturing company, which would later become the most prosperous of the industrial era. ​Gebrüder Thonet Vienna GmbH (GTV) is today internationally recognized as one of the most relevant companies in the high-quality furniture scene, which follows the bentwood furniture tradition.
The activity of Gebrüder Thonet Vienna GmbH (GTV) develops between tradition and innovation and aims primarily to re-edit a series of Gebrüder Thonet classics, such as the famous "coffee house chair" n.14. GTV mission is to stand for the idea of contemporary furniture, using advanced production techniques to design unique products, with innovative shapes and best quality materials combined with refined and one-of-a-kind designs.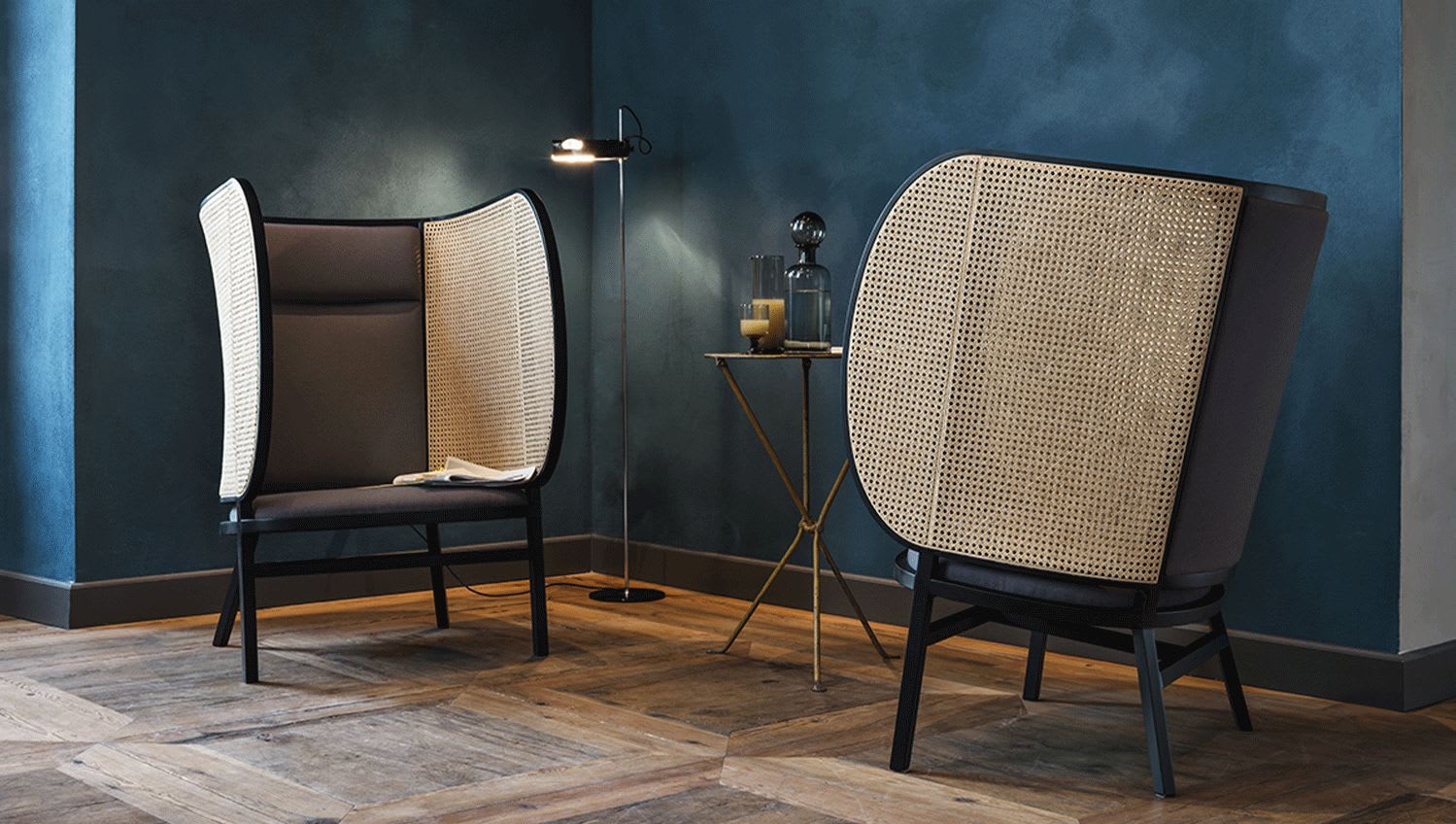 ​GTV's history has its roots in 1853 and, still today, has been growing between tradition and innovation. Which are the most relevant moments in the life of this historical brand?
The wood bending technique is a very ancient procedure that has been part of the craftsmanship scene for ages, although it has never really stood out due to a lack of productivity. Michael Thonet gave up the lamellar wood bending technique, employed by the artisans of the time, to create a new procedure of solid wood bending. This innovative technique is what helped him make his first wood furniture, introducing the audience to elegant and practical designs that could be made on a larger production scale. Towards the end of World War II, Michael Thonet's heir rebuilt the business in one of their previous workshops in Austria - native land of Gebrüder Thonet - starting entirely from scratch, with little experience yet a great passion for furniture. Today our business is renewing its partnership with the world of design, working alongside expert designers whose distinctive trait is their dedication to research. Gebrüder Thonet Vienna merges its past with its future, tradition with innovation.
​The famous Chair n.14 is an iconic piece by Michael Thonet. Beginning from those first experiments with the new steam bending technique, how has his production method evolved throughout time, and which are the main steps of the creative process?
Michael Thonet's intuition begins with the desire to transform an artisanal process into an industrial one. In 1842 he created the technique that made him famous all over the world: the slats of wood (beech wood was his favorite one due to its long and knotless fibers) are lathed, placed in an autoclave to absorb humidity, bended and fixed in metal molds, and finally dried. We begin by interpreting technologies of the past with a vision towards the future. Bended wood has a timeless aesthetic, and Gebrüder Thonet Vienna belongs to a great European history that merges tradition and innovation, renewing its style through constant planning research.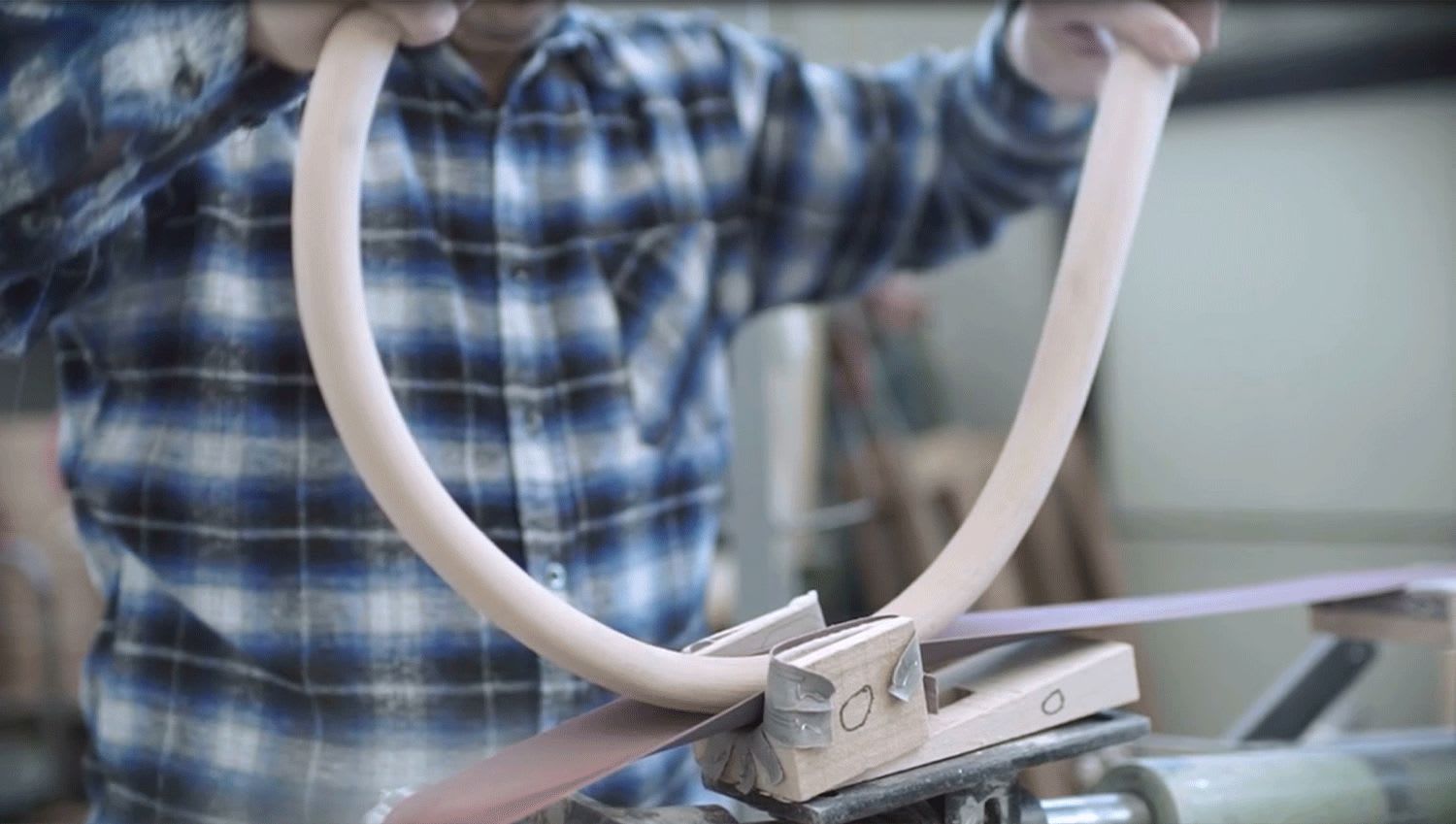 ​Sustainability is of vital importance for the present and future generations. How is GTV contributing to this?
Michael Thonet was an ecologist before his time, taking care to replant the beech trees he had previously cut down in Austria and Eastern Europe. Following his example, we put a great effort toward sustainability matters and the environment. We have already obtained FSC certificates, stating that the wood we use comes from ethically-managed forests. We want our products to be appreciated not only for their high quality but for their "green" characteristic as well.
​GTV has alway been distinguished by a great innovative quality. How would you describe the current philosophy and fundamental values of the brand?
Gebrüder Thonet Vienna has an unmistakable style and its products are truly versatile. Today, designers interpret our heritage in very different ways one from the other, yet with a common sensitivity to fully embrace the values behind our project: tradition, functionality, elegance, and top-quality.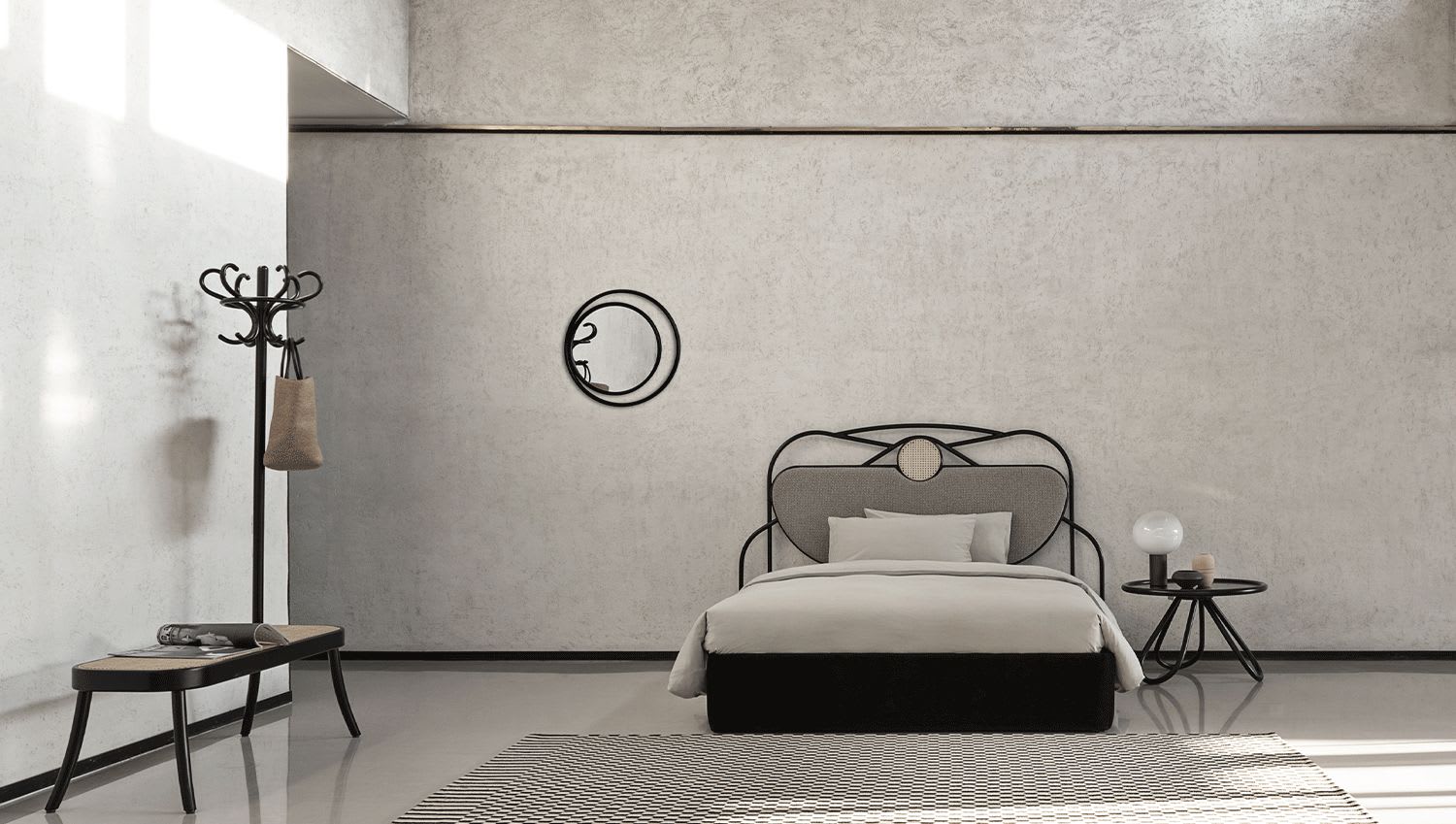 ​Today, GTV successfully collaborates with many internationally renowned designers. How do you initiate these partnerships?
We begin by selecting the products that reflect our DNA, our unique style, and future vision. The designers we work with are dedicated researchers, and are capable of merging our collections with their personal view of the brand. Gebrüder Thonet Vienna is an open-minded brand that looks to the future without forgetting its past experiences and values. This result is obtained by interpreting in a contemporary key traditionally-inspired projects.
​Thanks to its long history, GTV has lived almost 200 years of changes and revolutions in the field of design. Which do you believe to be the future direction of design and which are the brand's perspectives in this regard?
Our challenge is that of introducing different and captivating contemporary collections every year, while maintaining the distinctive traditional traits that have marked our brand's history. We wish to not just remain tied to the archetypical style characteristic of bended wood and Viennese straw, but also wish to stay connected with the places that have always been the vehicles for distributing Michael Thonet's iconic style: from historical Viennese and Parisian cafés, to the most common bistrots and entertainment places all over the world. Moreover, our present and future objective is that of offering increasingly complete decor proposals, in the hospitality and hotellerie fields as well as in the residential one, as can be seen from our 2019 initiative of introducing headboards in our product range, and our newest expansion of storage furniture that came out this year. We would like to reach all the professional and private buyers who wish to purchase a piece of history other than just furniture or a unique design piece.