Fos Ceramiche
Fos Ceramiche mixes creativity and constant experimentation to create contemporary, hand-decorated, unique objects in unglazed porcelain also known as 'biscuit'.
The town of Faenza, in the Region of Emilia Romagna, has been known for its majolica-ware glazed earthenware pottery production since the 13th century. Here, Piero Mazzotti and Andri Ioannou founded FOS Ceramiche in 1987, continuing the local tradition of artisanal ceramics manufacturing, with a constant interest in research and experimentation.
FOS designers specialize in unglazed porcelain, or biscuit, and meticulously work at each piece, experimenting with shapes and adding precious gold and platinum accents to their collections. Colors and decorations are always hand-applied, in line with the brand's attention for detail and passion for perfection, to create unique and exquisite artifacts.
​Tell us about your products and what makes them special.
At FOS Ceramiche we constantly research shapes and textures to create our porcelain pieces inspired by ideal beauty and the natural kingdom. Porcelain is a supreme material and to that we add precious metals, such as gold and platinum, that enhance and harmoniously complement our material of choice: white, unglazed porcelain, called biscuit. The materials we use to produce our vases, bowls, and centerpieces are precious, but what makes our collections special is our almost maniacal attention to quality.
Could you describe your production process?
It all starts with a misshapen piece of clay that we work for days to make it into a prototype for the finished piece. We prepare a chalk mold of the prototype and pour our mix of different, carefully selected, porcelains. Once we take the object out of the mold, we dry it and cook it at 900 degrees Celsius. We then lacquer it with an airbrush or by immersion and then cook it again at 1260 degrees Celsius. Only this way does the porcelain get the strength and durability that characterizes it. At the very end, we add gold and platinum accents by brush, and then cook the piece again at 790 degrees.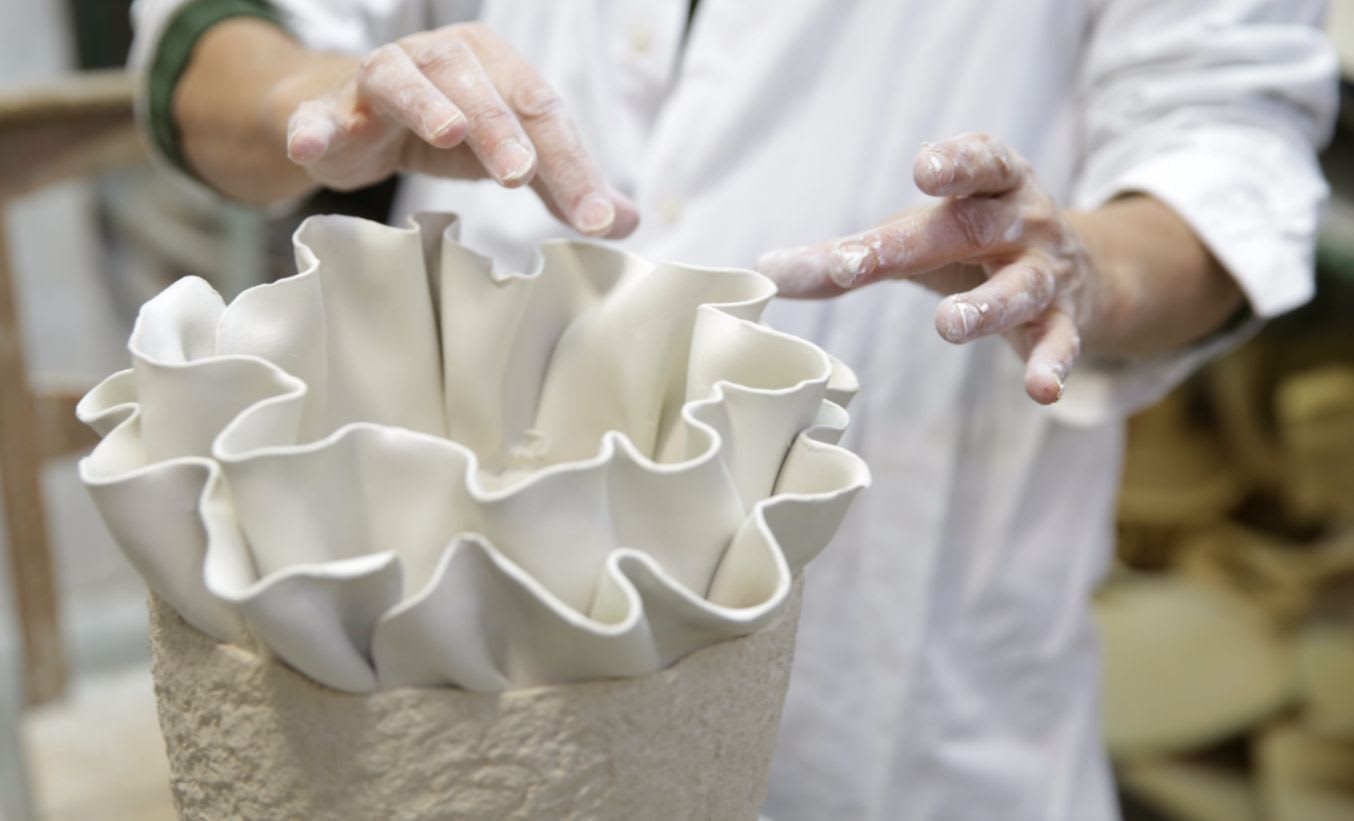 Tell us about the history of the company.
The founders of the company are Andri Ioannou and Piero Mazzotti. They met here in Faenza at the school of ceramics "G.Ballardini". It is been thirty years now and at FOS we keep researching. We started with the first experimentations with oven-cooked gres, and we arrived at porcelain, that we started using in 2000. Since then, porcelain has been our favorite material.​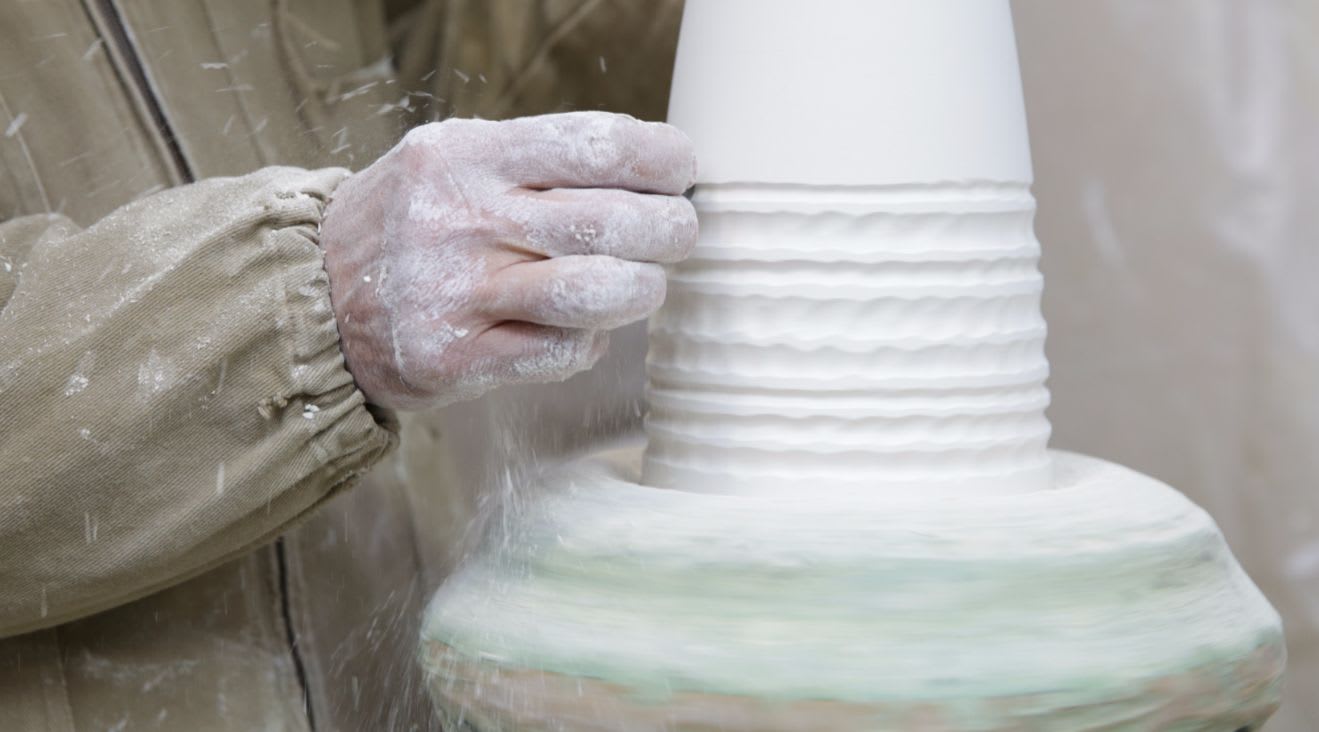 How do your surroundings influence your work?
The city of Faenza has a illustrious history as the hub for the production of ceramics and it is the cradle of FOS Ceramiche. Its International Museum of Ceramics (Museo Internazionale della Ceramica, also called MIC) is an essential place of interest and contamination for us and has helped us growing as artists.
Are there special projects or collaborations you are particularly proud of?
We are proud that FOS was chosen to represent Italy at the Interior Lifestyle Trade Fair in Tokyo and at the European Ceramic Context in Denmark. Also, one of our pieces was chosen to be part of the exhibition "Women in Italian Design" at the Triennial Design Museum in Milan.​