Sebastiano Bottos: Sculptural Craftsmanship
Discover Sebastiano Bottos's innovative design approach and his visionary pieces, born from his ongoing exploration and research of new designs and materials. This Friuli based brand combines innovative processing techniques with expert craftsmanship.
Artisan, designer, crafter, architect: Sebastiano Bottos is an eclectic maker with many different backgrounds and directions. His furniture brand draws its strenght and inspirantion from his architecture studies in Venice and the century-old family tradition. Combining innovation and originality while blurring the line between functional pieces and scuplture, his collections are unmistakeably characterized by mesmerizing decorations, with an expert use of three-dimensional effects and modular patterns.
Discover in our interview how Bottos brings to life his intriguing projects with expert craftsmanship and innovative processing techniques, paired with his constant research of new designs and materials.
​How did you first become involved in the world of design? Tell us your story.
It was an entirely natural evolution. I was born and raised in an ideal environment since my family has been in this sector for several generations and my parents have always been passionate collectors of iconic classic designs: justthinkthat the first photo of me as a child is on an Eames TV Chair. Later on, attending the Faculty of Architecture in Venice while also gaining experience in the family business added to my cultural and professional training. My curiosity has been and still remains decisive, which pushes me to continuously explore unconventional solutions, in regards to both materials and production systems. Innovation is, therefore, the foundation of my design approach.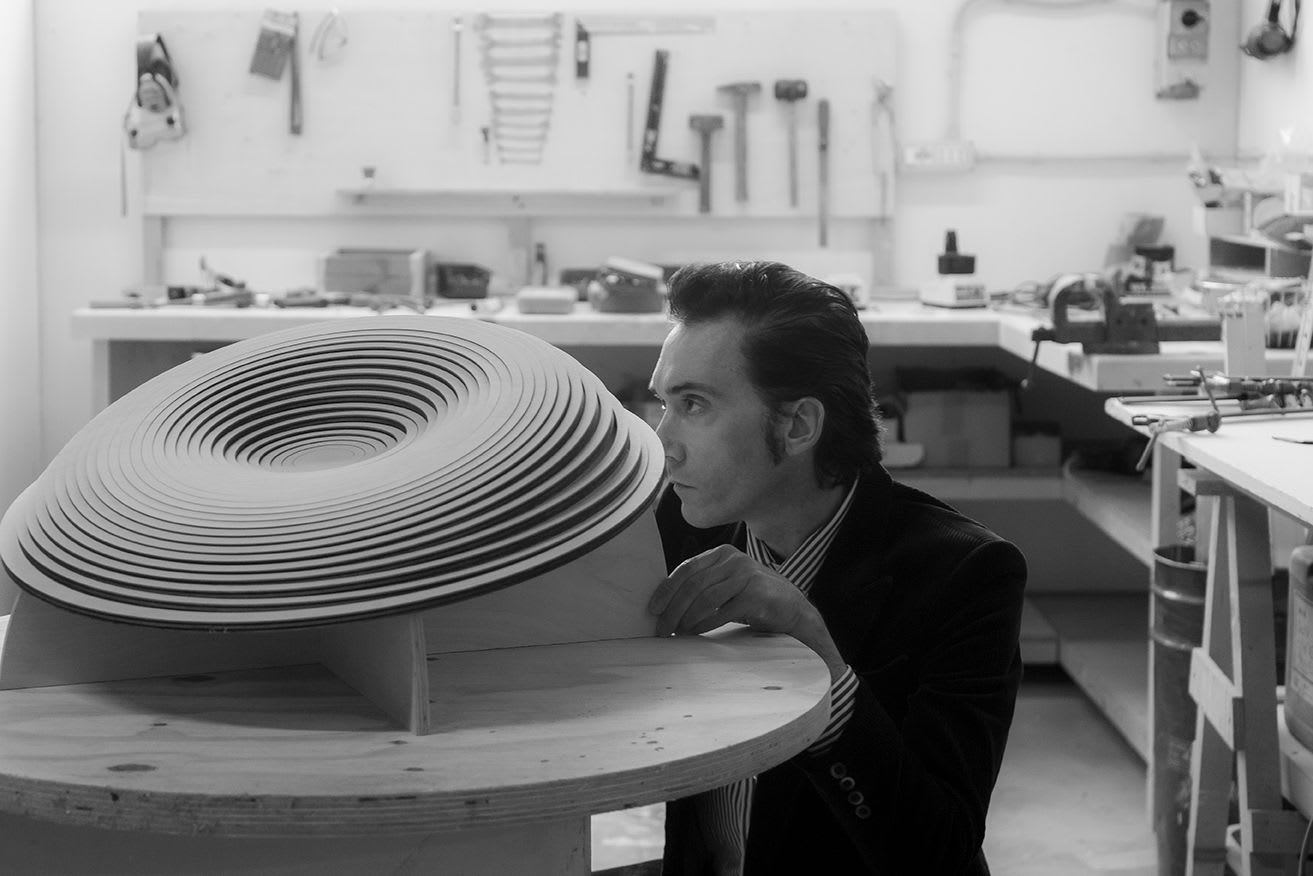 ​Wood is often featured as the main material of your creations. What is the reason behind this choice?
I believe that wood is a material that evokes a natural attraction from everyone, a kind of ancestral feeling Its incredibly malleable quality allows for ample freedom in project design. Furthermore, it's "green", which makes it more relevant than ever.
All your pieces are handmade in Italy. Which are the main production stages and innovative techniques used to craft them?
My pieces often result from a combination of methods carried out by sophisticated machinery and highly skilled artisans. I am convinced that the true meaning of "Made in Italy", that is, high-quality products that cannot be replicated in any other country, must be characterized by the sum of these factors: creativity, technology, and craftsmanship.
​What makes a design by Sebastiano Bottos special? How would you describe your aesthetic and style?
I would say the fact that behind each project lies continuous research into innovation -they do not resemble any other product on the market-so I like to think that those who choose a piece of my collection do so because they noticed this difference. I could be defined as an aesthetic designer since I focus not only on the function but also on the "search for beauty": as such my objects transcend the pure concept of use. My style must not comply with any customer-oriented, mass-produced logic, so I would call it a "free style".
What is the philosophy behind your collections?
Not necessarily starting from a rigid assumption: sometimes "less is more", while other times "more is less and less is a bore".