Relaxed Luxury by Frank Ponterio
Discover the fascinating work of Frank Ponterio and his elegant interiors: soft tones, classic shapes and attention to craftmanship are the core values that lay behind his projects. Each and every project balances elegance with ease, and artistry with approachability.
​Founded in 1994, ​Frank Ponterio is a full-service design firm with expertise in interior architecture, historic preservation, interior design and product design, and driven by a mission to create unique environments for its clients that are a physical embodiment of the life they want to live.
The design firm was born from the creative inventiveness and passion of Frank Ponterio and his ability to read people and places, to walk into a space and know exactly what it needs. Just as each client is different, each project is tailored to the unique wants and needs of the client. Each environment is designed with the greatest attention to detail, with masterly processed materials, to stand the test of time.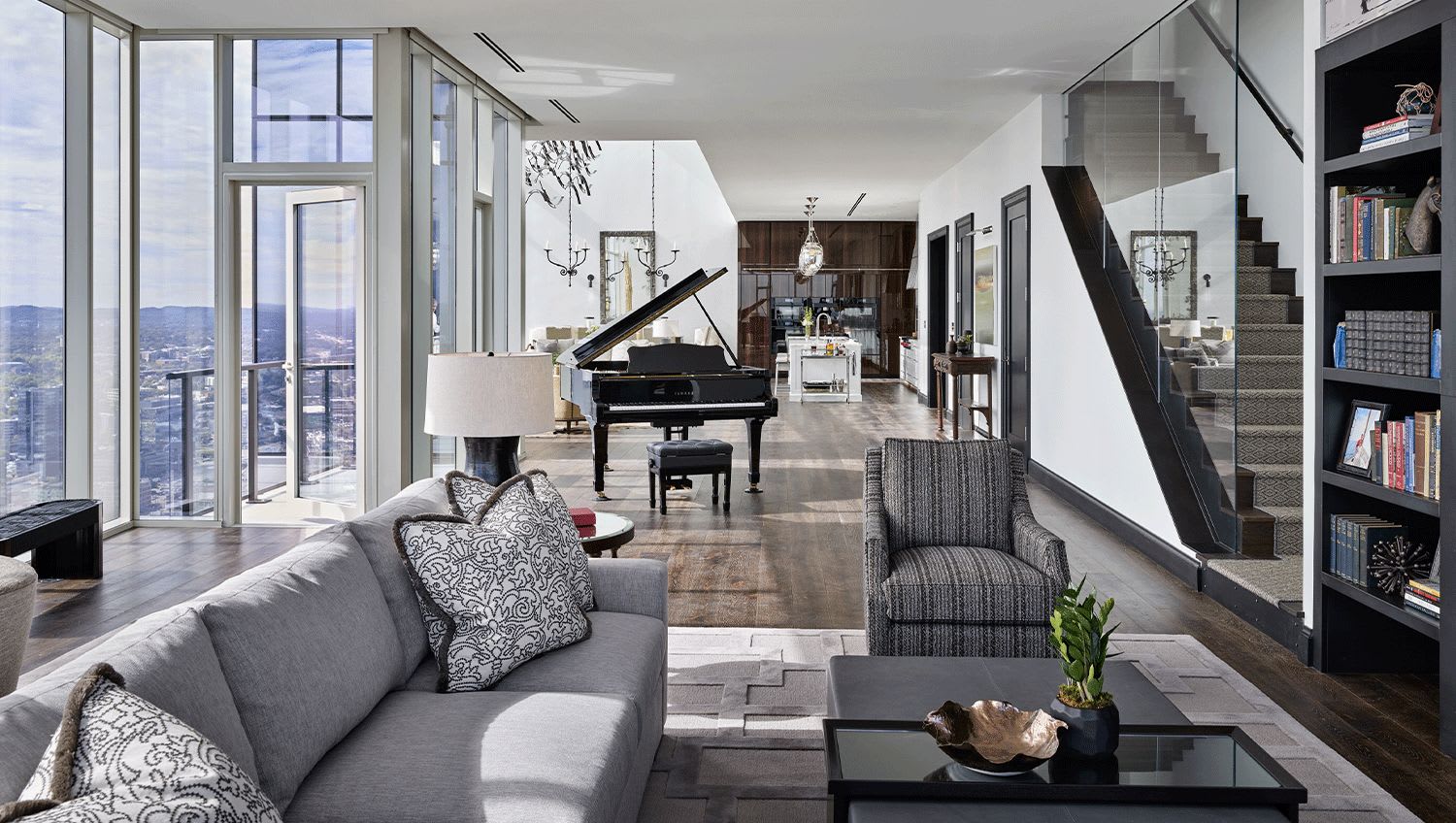 ​How did you first become involved in the world of Design? Tell us your story.
Growing up outside Chicago was fairly close to many cultural activities: The Art Institute of Chicago, great architectural references and music. However, both of my parents being Italian and born in Italy, we would spend almost every summer on our family farm in Calabria and take wonderful trips to fantastic destinations like Milan, Venice and of course Rome. It wasn't until my adult life – in school, when I took part in an architectural drawing class – that I truly discovered my passion. I could visualize structure, inside and out in 3 dimensions in my mind very quickly, down to the last detail and remember every last inch. From there I went on to a boutique design school with 300 students in Chicago, thinking I would go on to become an architect. Then I found a passion for interiors, both the architectural detailing and decoration and product design, which led me to start my firm just two years after graduation…26 years ago.
How would you describe your personal style and what's the personal signature that makes your projects unique?
Truthfully, I enjoy many different styles, but I would say mine is more relaxed luxury. Truly something shaped by my youth in Italy. Learning to combine the rustic with the refined wasn't something I purposefully took lesson of, but looking back it certainly stuck with me and has become a hallmark of my design. An atmosphere where people can be surrounded by beautiful things but still feel that they can put their feet up – it's the way I live.
​Are there any specific trends that you're currently blending in your practice?
Yes, I'd say simplicity – not in a stark contemporary way, but more in a highly curated, thoughtful and timeless manner.
Where do you draw inspiration for your projects?
Really everywhere, sometimes it's from travel which, up until recently, was almost a weekly activity. I'm also inspired by things like nature, historical architecture and many, many small details. It could be something as effortless as a highly talented mason's choice of how to lay stone, or an artist's brush stroke. Sometimes the smallest detail can inform the greatest work.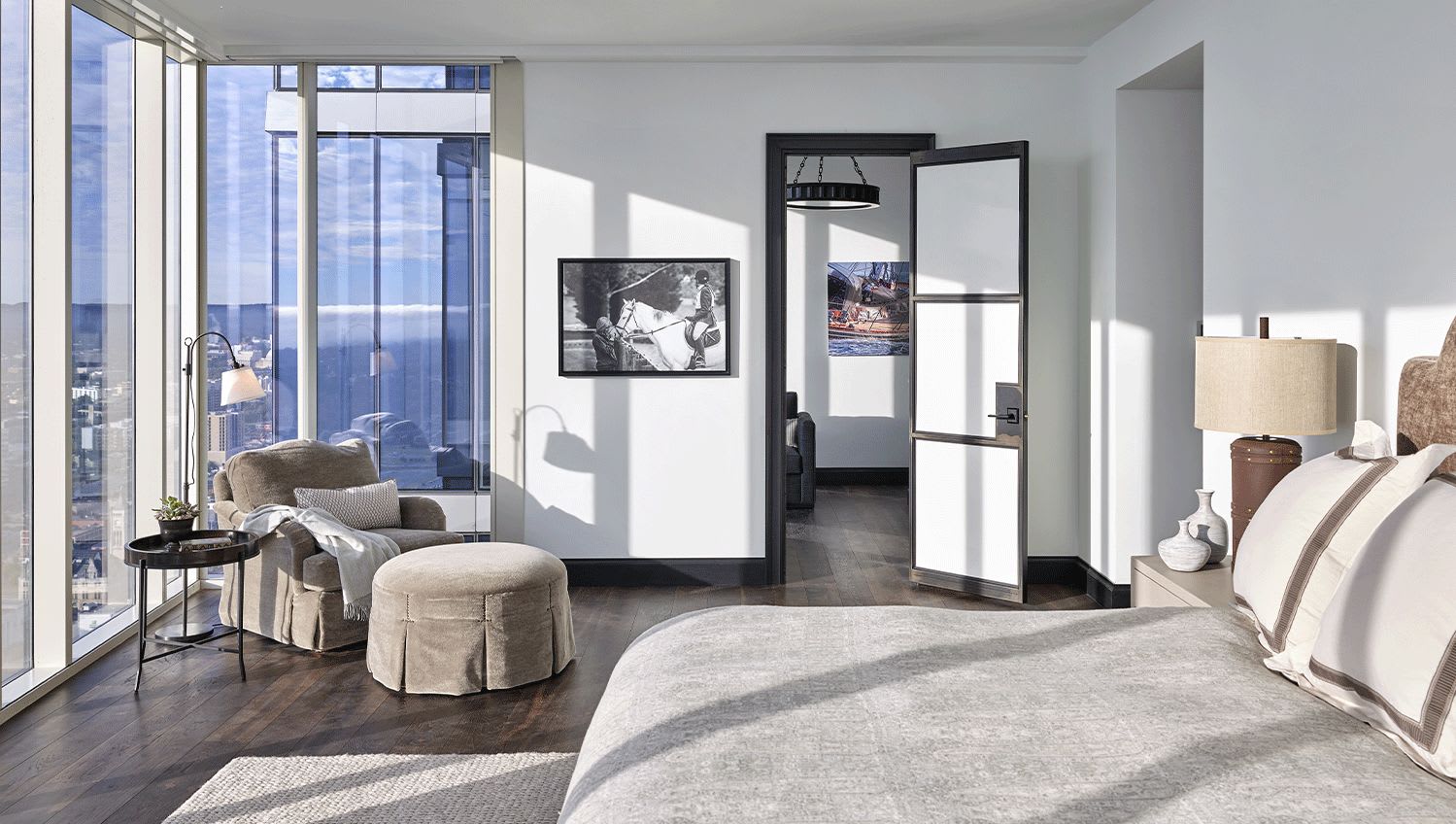 ​What's the decorative piece you enjoy the most selecting for your clients and why?
I'd have to say lighting. Most of what we do is custom, and I enjoy getting the scale and proportion just right. The handwork of craftsmen has always been of great importance to me, slightly different every time. It's truly bespoke and is treated more like a piece of art rather than just a fixture.
In a hyper-digital world, do you often turn to social media and online moodboards for inspiration? If yes, which is the social media platform you use and why did you choose it?
We use many, especially Pinterest for our client interactions or to put together a quick visual story. However, I tend to forward many images from Instagram to my team for inspiration and/or use in our projects. Sometimes just new sources or providers for use someday, for some great project in the future.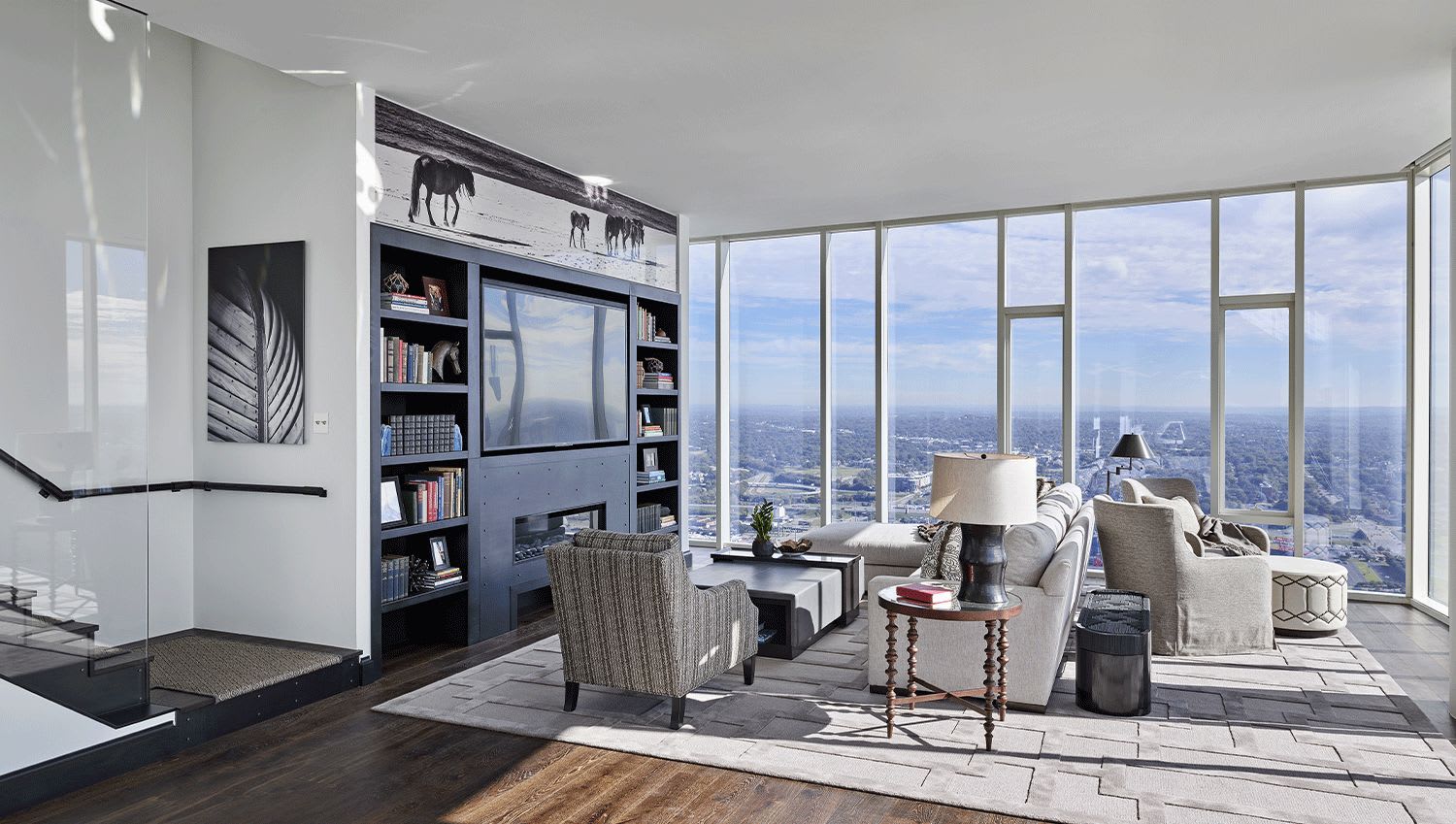 ​What is your favorite project you've ever worked on and why?
I have three: the first one is the Kersey Coates Reed House in Lake Forest, IL. David Adler's swansong and originally designed by Jean-Michel Frank. The second is a wonderful, new lake house we designed in Northern Michigan. We we're able to design every inch of the interiors from molding profiles to furnishings. And lastly, my own home, originally designed by David Adler. We've added buildings to the property and created great indoor and outdoor spaces. It's truly a labor of love for me and my family.
What would be your dream project to work on?
I love Italy and continue to travel there several times a year. I would love to work somewhere in the countryside there, a family compound, hotel, or private villa. It's on my list – and somehow, thankfully those things seem to come to life!
​What do you think is going to be the next big trend in interior design?
A total return to craftsmanship. My clients don't really want what others have, they want something that nobody else has seen, and thankfully we get to assist in designing "it" for them.
Do you have an interior design master that you look up to?
I would say Jean-Michel Frank and Alberto Giacometti. Their work still influences our approach to scale and proportion, as well as the importance of making things by hand.