A Gorgeous Michelin-Starred Former Monastery
Discover Casadonna Reale, a former 16th century monastery in the southern Italian region of Abruzzo, now a refined boutique hotel surrounded by unspoiled nature and beautiful landscapes that is home to Niko Romito's Michelin-starred restaurant: Reale.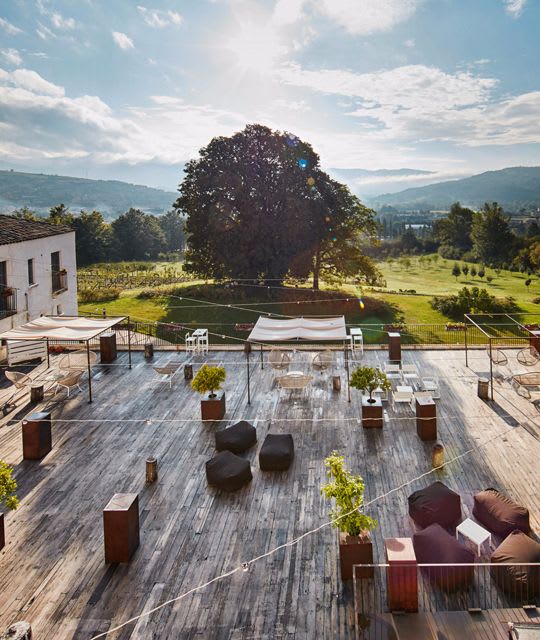 Situated on the hills near Castel di Sangro, in the southern area of the Abruzzo region, ​the boutique hotel ​Casadonna is surrounded by vineyards and luxuriant gardens and orchands and is immersed in the beautiful and evocative surroundings of the Parco Nazionale d'Abruzzo. ​Sitting on a historic outpost, the Casadonna was born after a bold and at the same time understated renovation of a enchanting 16th century monastery.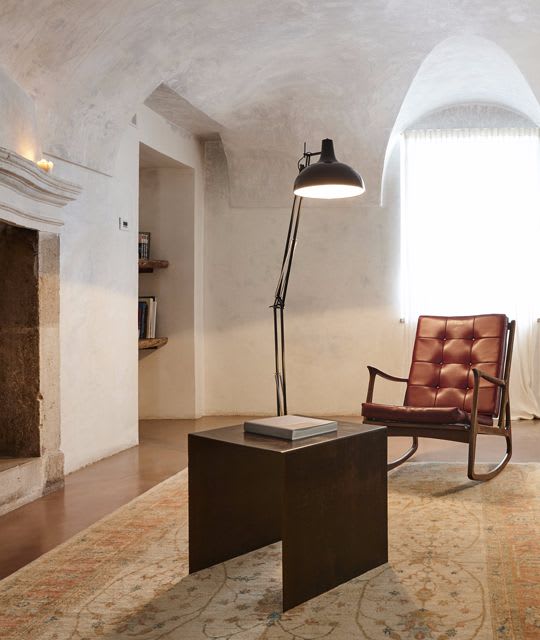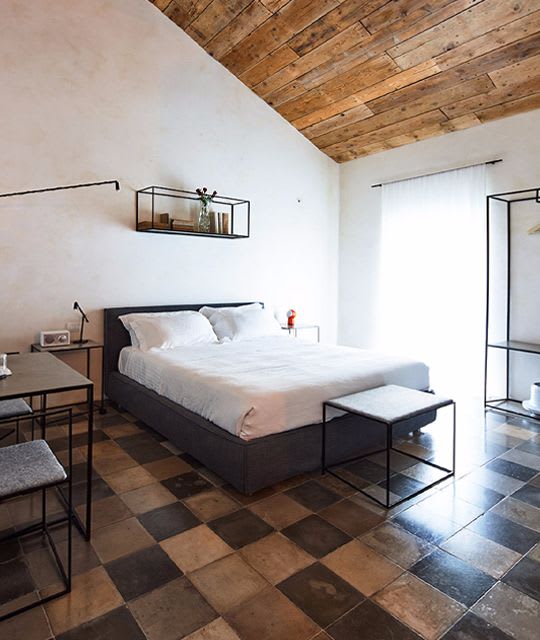 ​Casadonna inaugurated in 2011, after the modernization decided by Niko Romito, Chef of the three Michelin stars restaurant Reale now located in the former monastery.
​The essential design of the place is enhanced by antique materials - wood, iron, ancient stone, old ceramic tiles - that reflect the natural light, offering a suggestive atmosphere to its guests. Decorated with warm, delicate colors and natural fabrics such as linen and felt, the nine rooms are elegant and comfortable, with sleek and minimal lines recalling the monastic history of the building.
The main philosophy behind the simple yet refined architecture of this boutique hotel is to express the familiar concept of "casa", home, underlined by the decorative and furniture elements personally chosen by Niko Romito and his sister Cristiana, along with interior designer Leonardo De Carlo. The wooden ceilings with the rusty finish are combined with immaculate white walls and stone details, creating bright and relaxing spaces where ancientness meets a modern allure.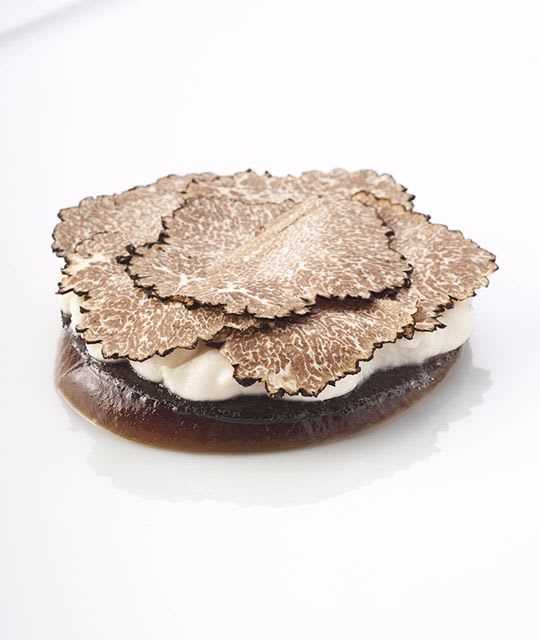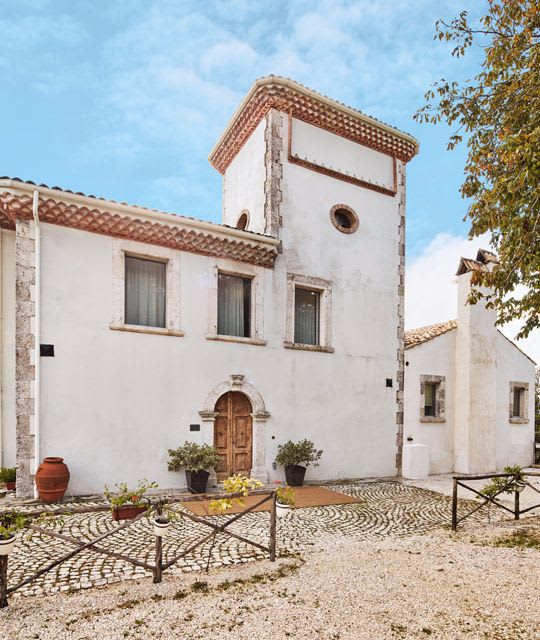 Most imporatantly Casdonna hosts one of Italy's best restaurants: the globally renowned ​Reale restaurant; the Michelin-starred restaurant that has been voted as one of the fifty best restaurants in the world in 2017. Reale offers the finest cuisine and an impeccable service; its menu is balanced and essential in order to emphasize the flavor of each an every ingredient, clean and powerful, just as the aesthetic and ideology of Casadonna. The research of genuine and fresh materials is constant and always respectful of ingredient's nature, establishing a proper artisanal laboratory suited for high quality products and execution.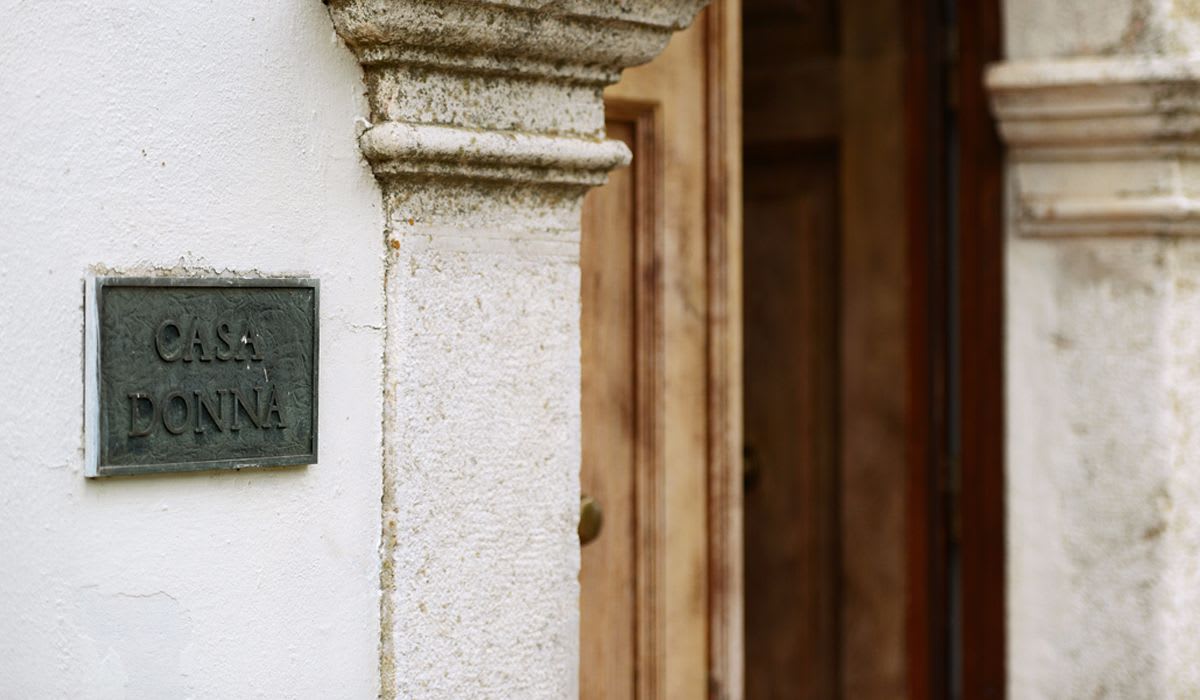 CASADONNA|REALE
​​Località Piana Santa Liberata
​67031 Castel di Sangro (AQ)