Palazzo Margherita: Lavish Country House
Brought back to its ancient splendor by Francis Ford Coppola, Palazzo Margherita is a magnificent 19th century mansion, surrounded by the pristine landscape of the old Magna Graecia. Discover the beauties of Southern Italy and the magic atmospheres of this elegant palace.
​Palazzo Margherita, built in 1892 in Bernalda by the Margherita family, is a true 19th century palazzo. The town was the birthplace and home to Agostino Coppola, Francis Ford Coppola's grandfather, who always referred to it affectionately as "Bernalda bella". Francis purchased the Palazzo in 2004 with the desire to transform it into a small, luxurious Italian boutique hotel, believing it was time to introduce visitors to the stunning and still undiscovered region of Basilicata.
Wedged in a small gap between the tip and the heel of Italy, Basilicata region represent a real heaven made of green lands and fascinating seashores. Here stands proud Palazzo Margherita, surrounded by the thriving local nature where sumptuous fruits and vegetables are produced, as well as the famous Aglianico grapes.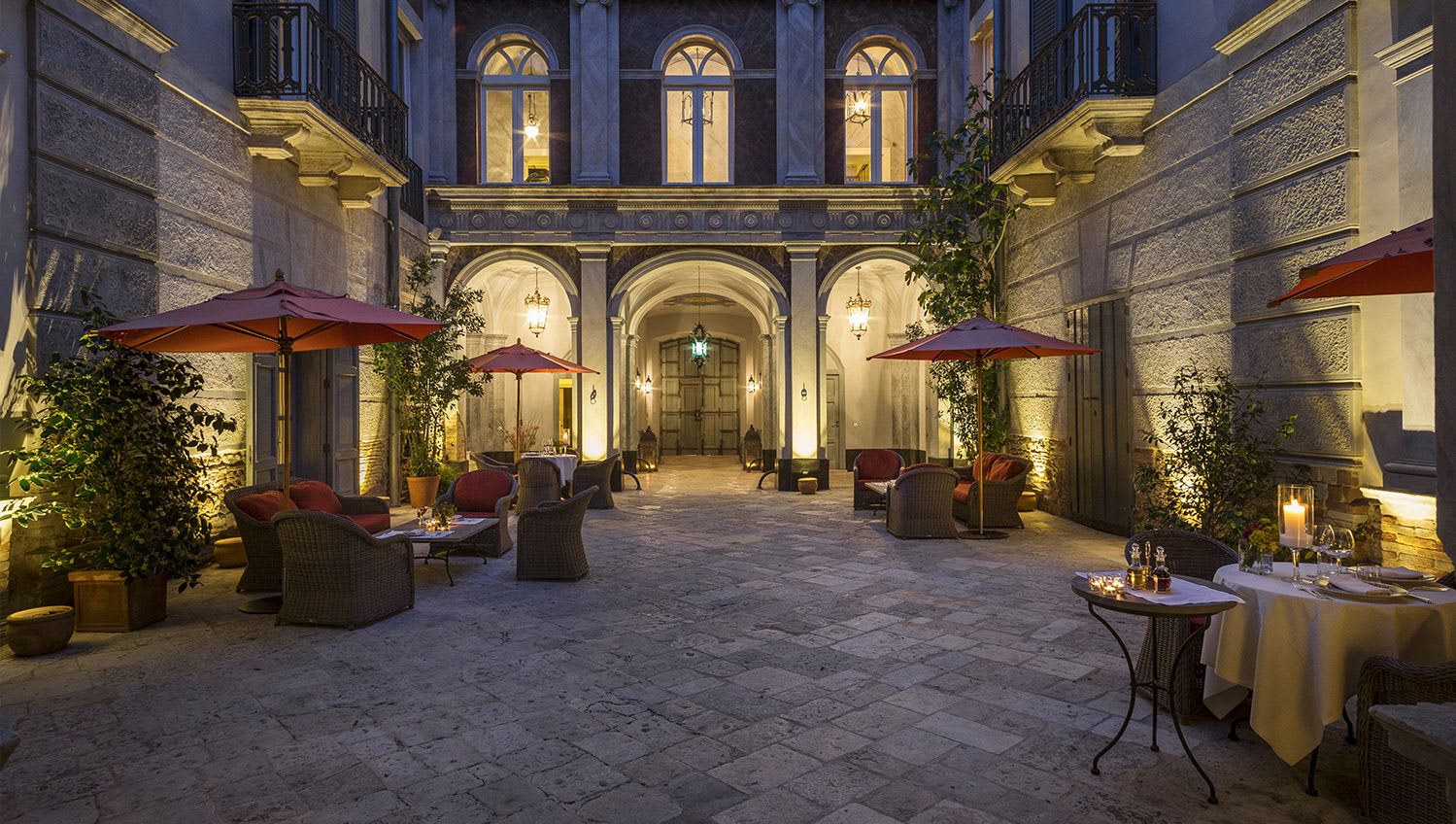 Completely restored by Francis Ford Coppola with the French designer Jacques Grange, to create a luxurious, authentically Italian experience the intent was to make the Palazzo a place that Francis children would want to visit again and again, and therefore he invited the whole family to contribute ideas to the design. It is this very sense of family that distinguishes Palazzo Margherita and create a unique atmosphere made of fond memories and a warm welcoming environment.
Colorful tiled floors and hand-painted fresco ceilings are the great protagonists of the interior decoration, preserving the Palazzo historical patina and providing the environment an elegant signature style. Entering the mansion, the first impression is to visit a luxurious family retreat with an intimate atmosphere where each room is exquisitely designed with a specific style and characterized by high ceilings and the use of precious décor.
All of the floor in the mansion have been restored from the original marble and, thanks to the creative genius of Jacques Grange, all the suites have been designed to be one-of-a-kind. He designed some of the exotic tiles and furniture, including one of the most beautiful suites, which is in a North African style to honor Francis's Tunisian-born grandmother.
One of the Palazzo's most magical features is its large private garden, fully enclosed and maintained with a focus on historic preservation. Built around a baroque fountain, the garden extends through a web of secret pathways, natural arbors, allées of fruit trees, and fertile beds of herbs, citrus trees, and organic vegetables, all of which supply our kitchen. For guests, the garden of our luxury hotel in Italy is a place to stroll and relax, and to enjoy meals throughout the day and evening.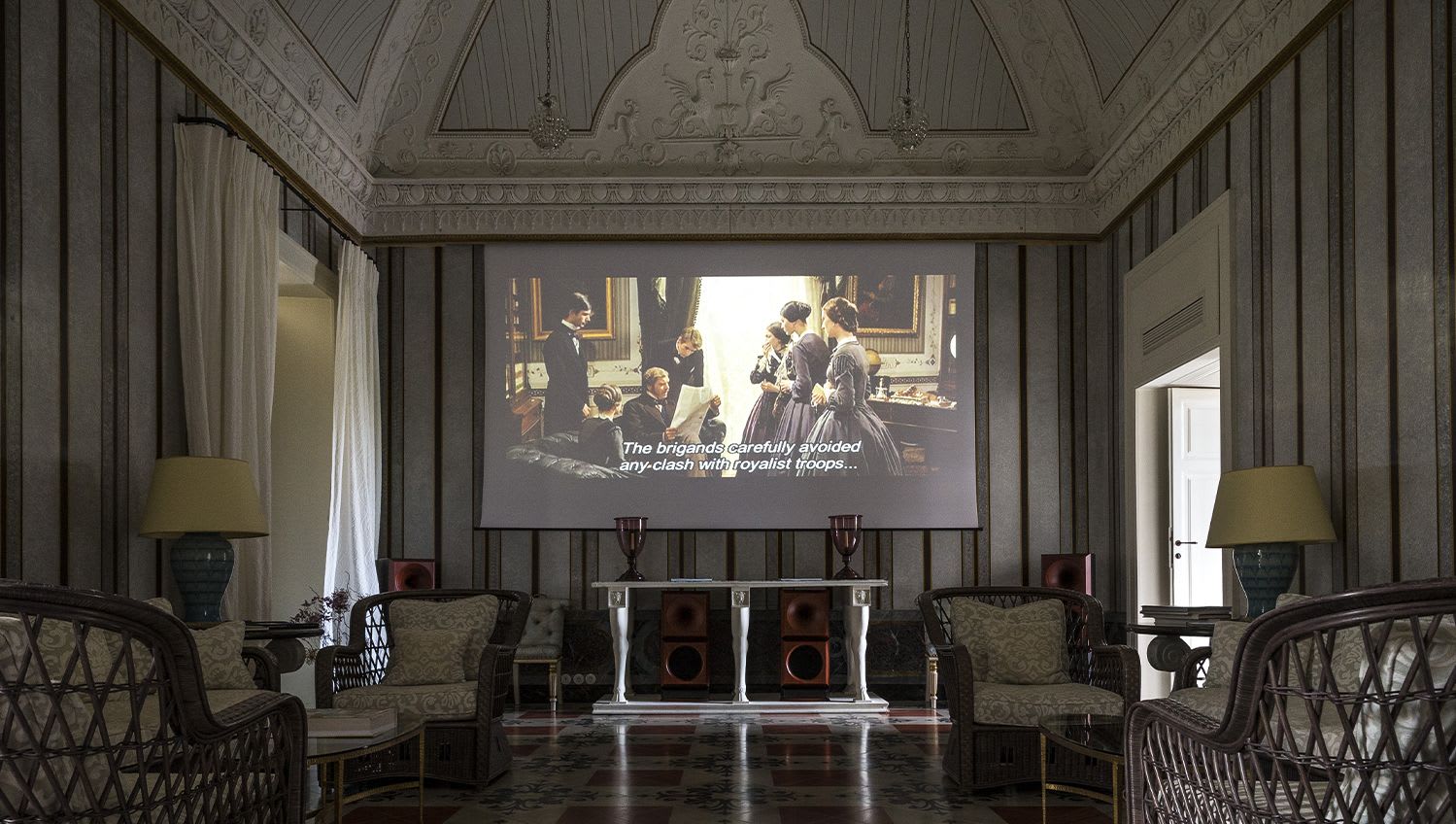 Palazzo Margherita for me is a dream come true. Its magical gardens, the family gathering in the magnificent Salon for whatever purpose; celebrations, intimate teas, or evenings of films. It is a painted palace, with frescos on its ceilings and walls, palatial rooms with countless details, modern in terms of its systems, music and cinema available like hot and cold running water; yet the patina of its epoch is preserved, and when the children are there, delight is everywhere.
Located in the province of Matera, famous for its ancient cave dwellings, dramatic landscapes, and historic houses, Bernalda is relatively unknown outside of Italy. It is just ten minutes from the coast, where miles of white sand beaches border the Mediterranean. While the neighboring region of Puglia has become popular with tourists, Basilicata is largely undiscovered—one of a few remaining parts of Italy where the culture, food, and wine remain authentic and untouched by the world beyond. The townspeople offer a genuine hospitality that makes every visitor feel more like a friend or neighbor than a tourist. It is said that anyone who visits Bernalda cannot resist returning.