In the Heart of Rome: Residenza Napoleone
Discover Residenza Napoleone, a three-room residence in the elegant Palazzo Ruspoli in the heart of Rome. Built in the 16th century and recently renovated to uconver its original splendour, this luxurious palace has seen centuries of history pass by along with very illustrious guests such as Napoleon III of France.
When strolling in the streets of Rome​, it's not hard to imagine how the Italian capital became know as the Eternal City. From the remainings of the Roman Empire, nestled in every corner and recurring from the centre to the suburbs, to the architectural palaces built every century by noble families for their illustrious guest, Rome offers a spectacular view on the history of our civilization. With stunning frescoes in its churches, dreamy interiors with luxurious hues and tall walls, walking in one of Rome's palaces always takes the breath away.
The elegant Palazzo Ruspoli, in the city's legendary Via dei Condotti, is no exception to this splendour. The palace today preserves its original aim to provide hospitality to fortunate travellers, and hosts on its nothern side La Residenza Napoleone III, with its three magnificent rooms.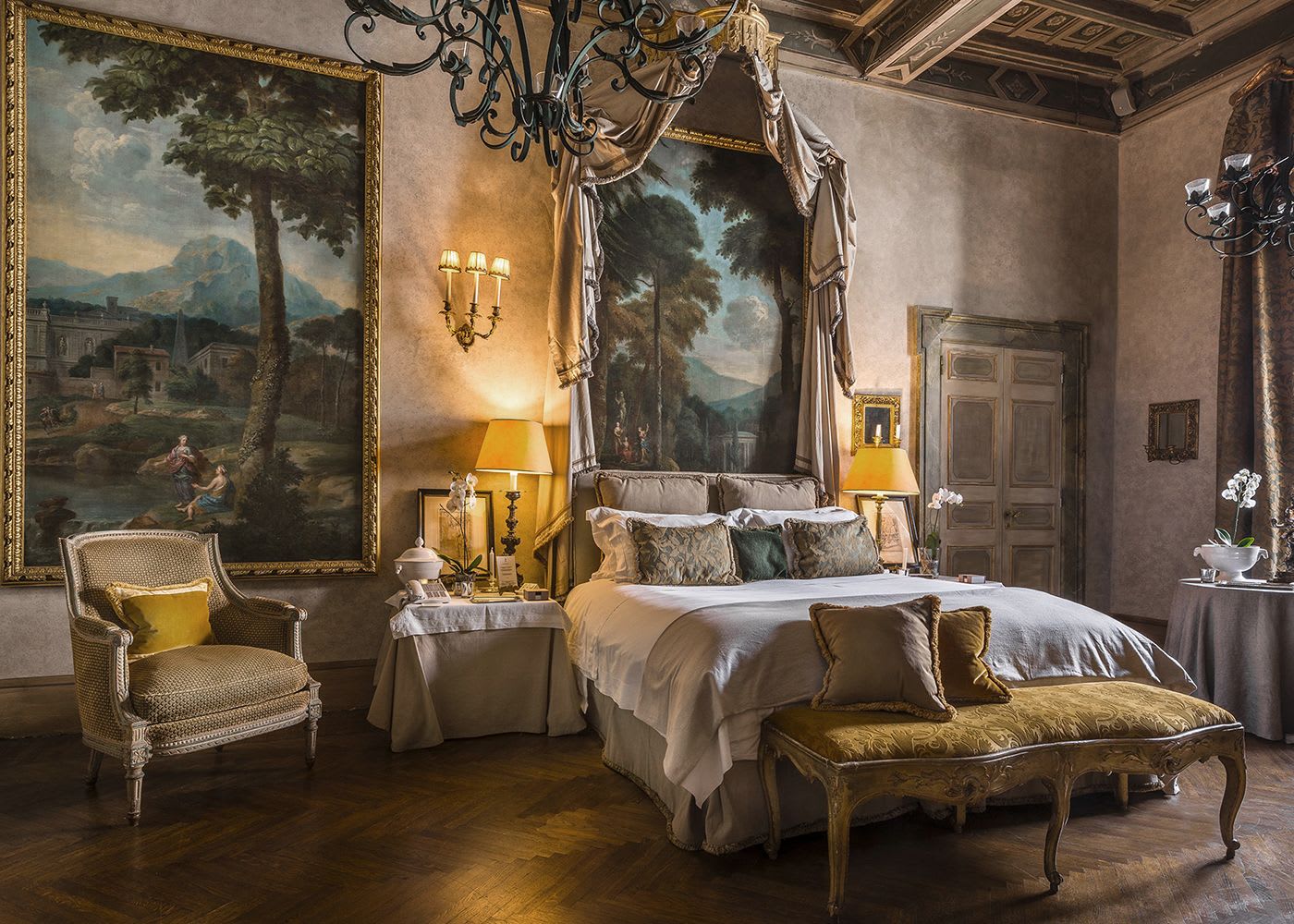 ​Palazzo Ruspoli and its Residenza were built in the second half of 16th century and was later acquired by the Ruspoli family, the current residents. A hard-to-miss historical building, the palace was conceived as a venue for diplomatic negotiants and a high society meeting point, a showcase for the noble families of the city and for those travelling from abroad; its strategic position also allowed the guests to view the spectacular Roman Carnival from a favored point of view.
Extensively renovated in 2002, the Palazzo has been restored by the current owner to its original magnificence: the three room in the Northern wing, known as the Residenza Napoleone III, can now be rented to experience a sublime stay in the beating heart of historical Rome. Its name comes from the time when the Emperor Napoleon III lived in the palace with his mother, the former Queen of Holland.
The entrance of the apartement is the first taste of luxury and history that's encountered in the residence: a grand wooden door surrounded by Doric columns leads to a precious marble staircase lined with antique marble busts of Roman Emperors, guiding the guests to their rooms. The walls of the interiors are adorned with geometric and patterned wallcoverings, adding a soft and sophisticated hue to the whole residence.
The rooms are decorated with a unique attention to details, blending different styles from different periods and allowing vintage pieces to coexist with modern appliances. The Napoleone Suite, the main room of the Palazzo, is divided in two smaller chambers where breakfast is served on Bulgari silver, and the master bedroom features six stunning oil painting that are perfectly illuminated by sunlight throughout the day.