State-of-Art Residence: Palazzo dell'Elefante della Torre
In the historic center of Galatina, a baroque town in Apulia, stands a former18th century noble residence, now turned into a treasure trove of art and designer pieces paying tribute to the Italian mid-century Icons. Decorated with pieces by Giò Ponti, Ettore Sottsass, Franco Albini and Ignazio Gardella, Palazzo dell'Elefante della Torre doubles as a luxury guest house and a contemporary art exhibition.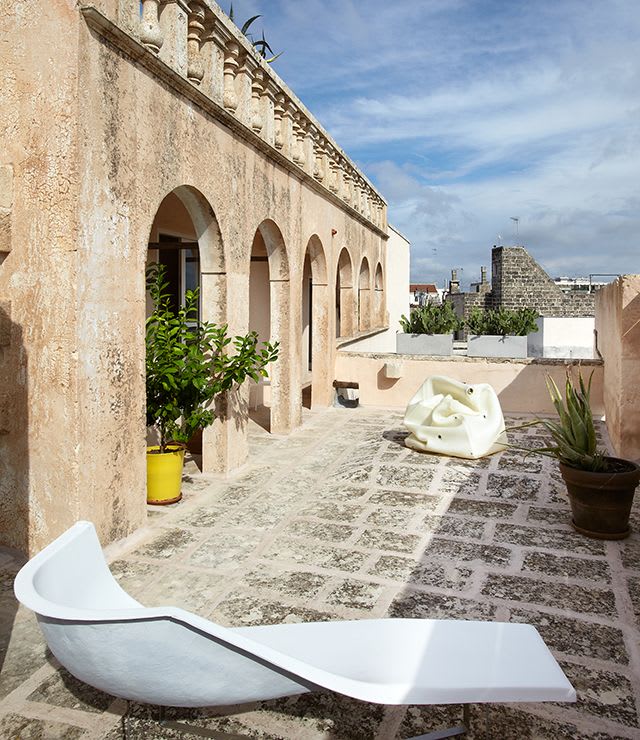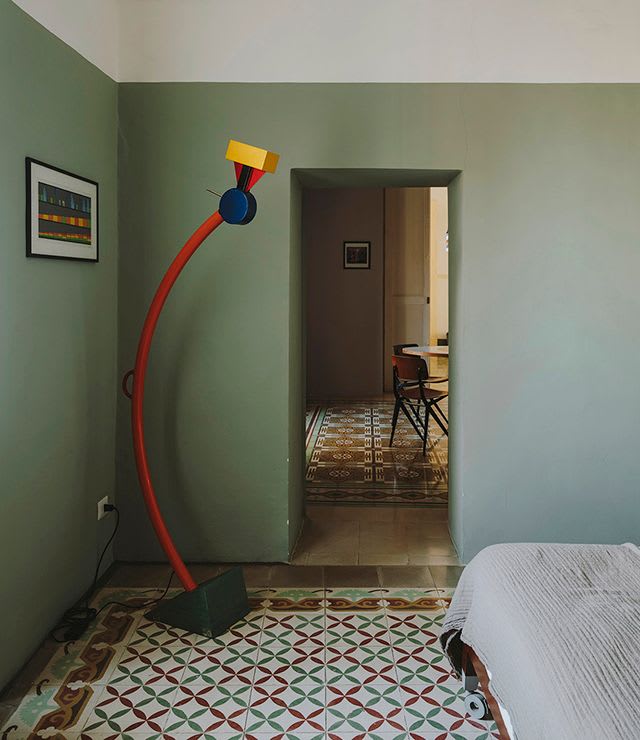 ​The beautiful Apulia region in southern Italy is an ideal coastal getaway for holidaymakers wanting to relax and unwind in stunning surroundings in summer but is also a wonderful destination for the fall season. The traditional Trulli and Masserie are typical choices of accommodation in this region; but for those, looking for an extraordinary experience where contemporary design meets antique spaces we suggest the stunning Palazzo dell'Elefante.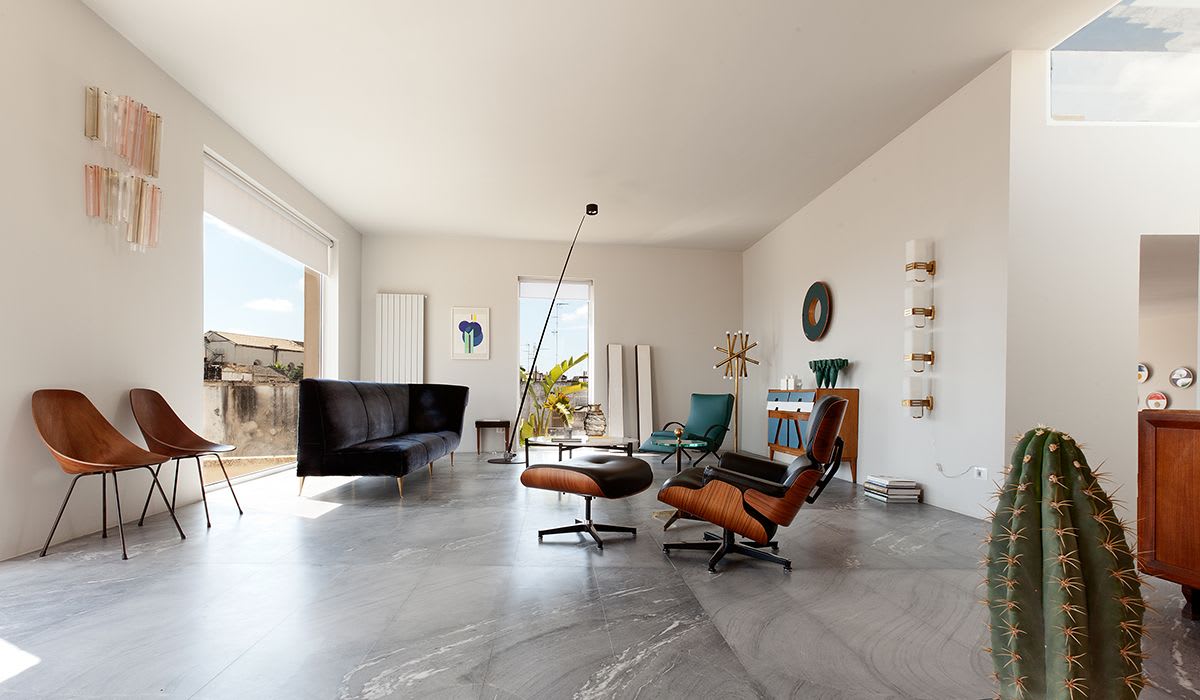 ​The alley where Palazzo dell'Elefante is located is among the most beautiful of the town of Galatina, with its succession of palaces and authentic facades from the 1700s. Galatina is an ancient baroque village characterized by small white houses and Lecce stone buildings that recall the Mediterranean rustic charm. In the historic city center of this baroque gem find Palazzo D'Elefante, a private residence, a design guesthouse and an art gallery, born out of a new union between contemporary art and local artisanship.
When Christian Pizzinini and Antonio Lodovico Scolari, history and design enthusiasts, stumbled across this beautiful abandoned palazzo that once belonged to the noble family of Mongiò dell'Elefante it was love at first sight. Inspired by the baroque building, its spatial vastness and the peculiar character of the building they decided to turn the palazzo into an unconventional residence and art gallery.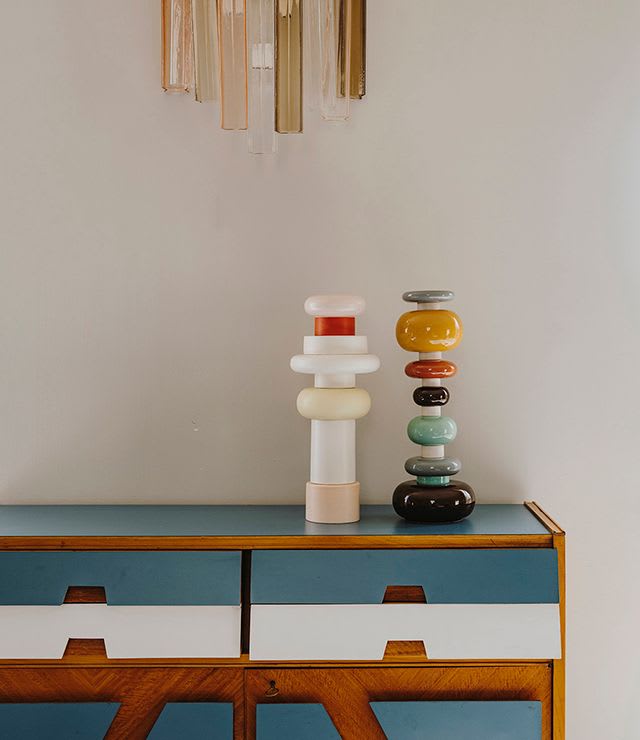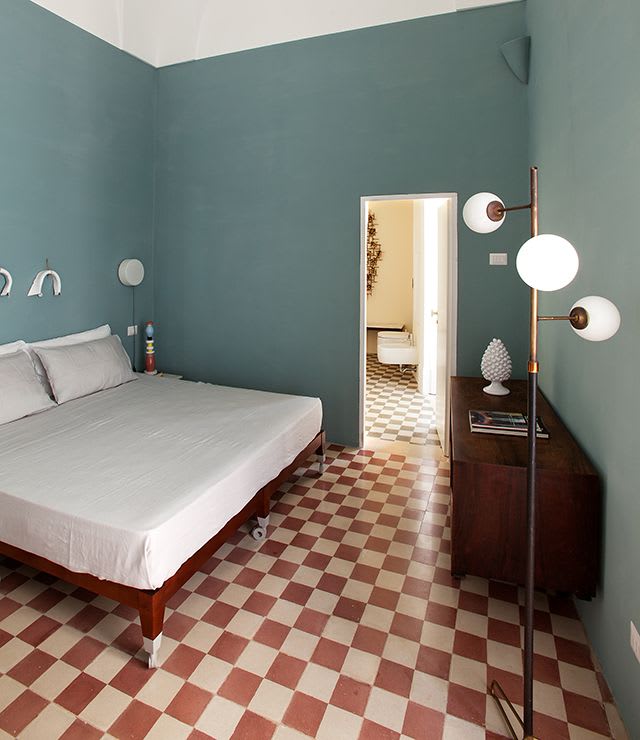 ​The residence is distributed on two levels: the noble floor has three eclectic guest rooms and exhibition space, while the upper floor hosts a private residence and a terrace.
Some old features of the Palazzo such as the beautiful wooden frames, the marble floors, have been retained to preserve the original majesty of the palazzo. Furnished with iconic pieces of décor such as the beautiful lamps sourced from 1950's cinema, light fittings and stools by ​Gio Ponti, and a totem by ​Ettore Sottsass. Some selected paintings, sculptures, and decorative objects such as a glass vase from the 40s by Barovier & Toso and Venini complement the mid-century style.
Some of the décor was taken from grand hotels of the 50's. We love the bed by Giò Ponti, which came from the Parco dei Principi in Rome, and the sideboard by Osvaldo Borsani with handles by Lucio Fontana.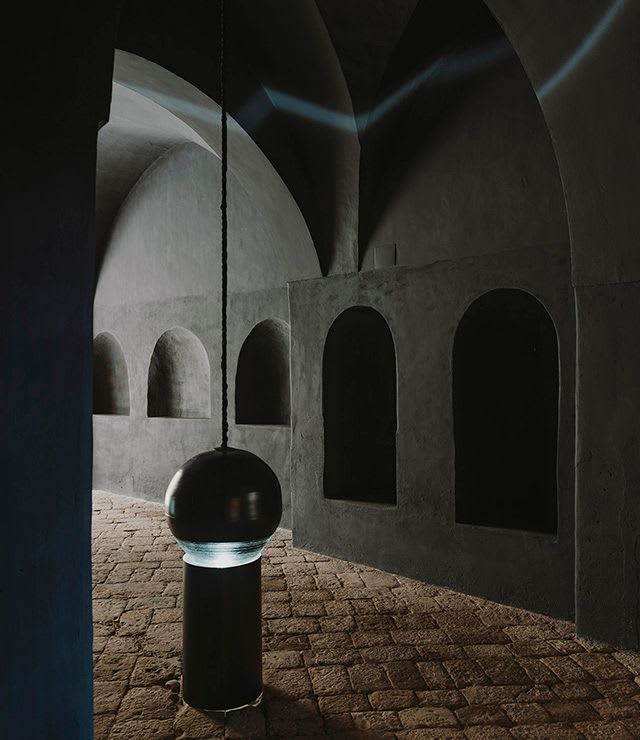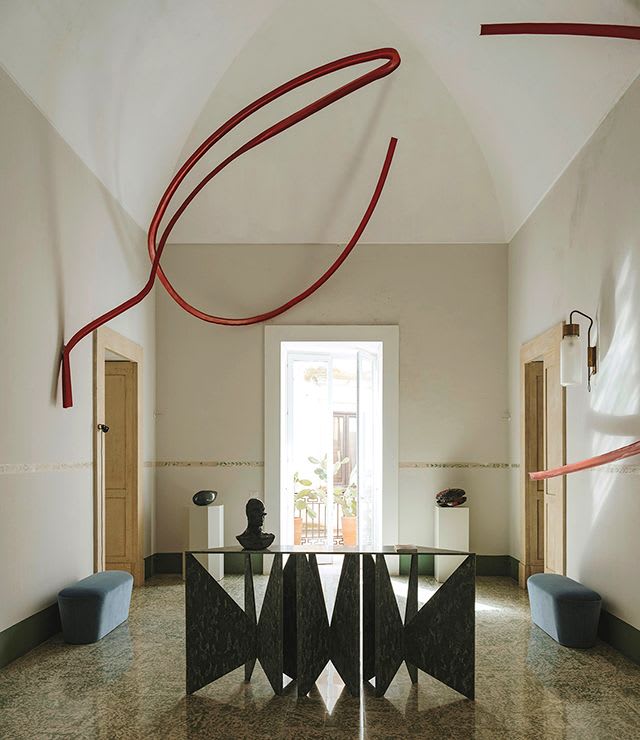 ​The kitchen features whitewashed walls contrasting with patterned brown & beige tiles. The rustic wooden kitchen worktop is complemented by the striking floor lamp Luminator by ​Achille Castiglioni and a small sideboard in dark wood.
We opened Palazzo dell'Elefante to visitors, to let it become a place of non-belonging, engaging guests in our journey between the sensations of passage and travel, like objects and houses that follow you in life but will never stay the same and are never the only ones
The constantly changing ground floor Doubles as an art and exhibition space to host pop-up exhibitions and installations while its private salons and bedrooms feature vintage pieces by 20th century design icons Gio Ponti, Caccia Dominioni, Osvaldo Borsani, Ettore Sottsass, Frattini, Stilnovo and ArteLuce along with modern pieces from artists Eduard Habicher, Raffaele Quida, Giovanni Lamorgese and Luigi Veronesi.

With the idea of opening a private residence to the public, to art and design lovers, Palazzo dell'Elefante is a one of a kind accommodation surrounded by invaluable pieces and contemporary artifacts.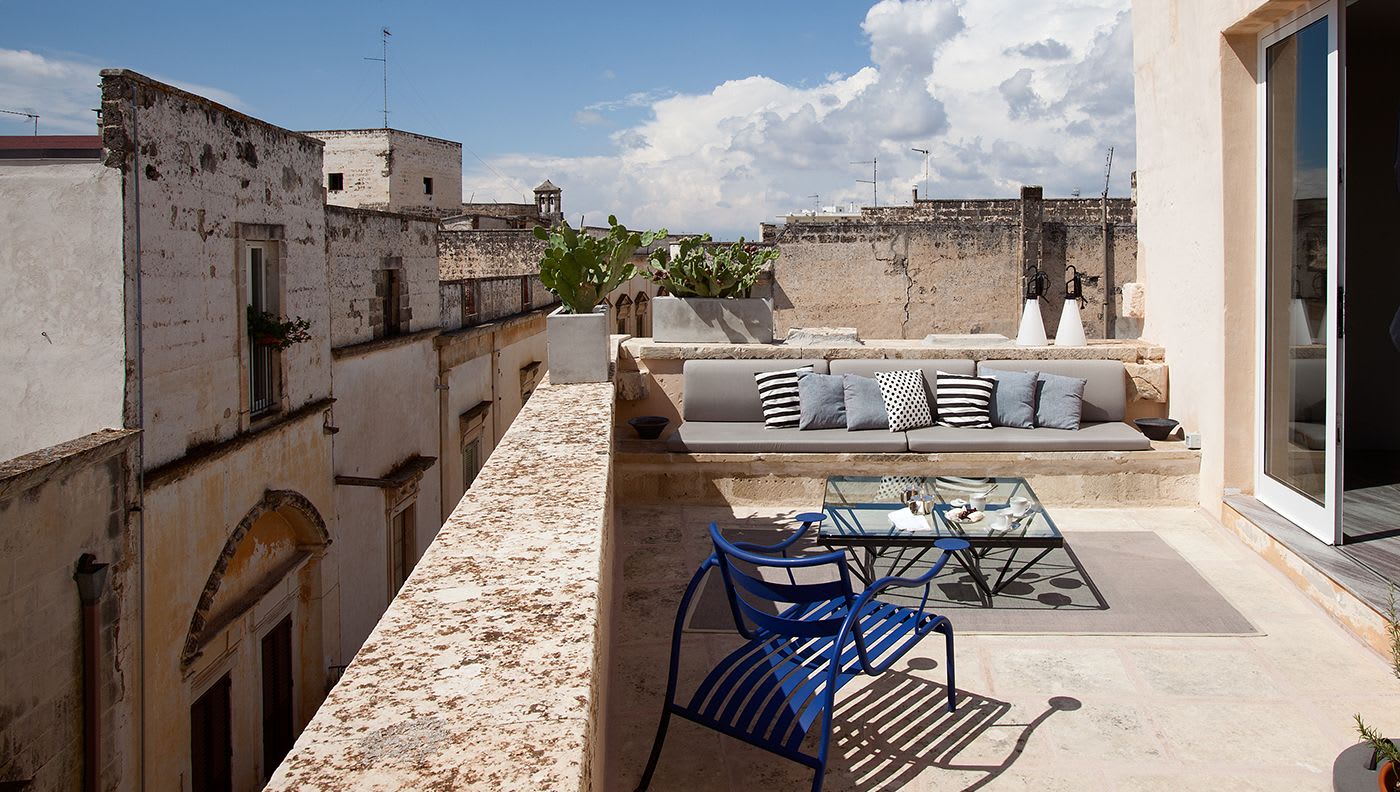 Palazzo Mongiò​ dell'Elefante
Via Ottavio Scalfo 46-48 Galatina, Puglia
apalazzomongio@gmail.com