Glocal Vibrations at The Hoxton Rome
Located in the heart of Parioli, one of the most upmarket districts in Rome, the Hoxton Hotel is a charming open house with an Italian mid-century flavor. Explore its elegant interiors drawing back to the vibrant 70's.
​The Hoxton is a series of open house hotels, deeply rooted in the local culture and community and located in many cities around the world. Inspired by the diversity and originality of different cultures, each of them represents a vibrant transposition of the surroundings and the Hoxton Rome is no exception.
Occupying a 70's building in the elegant Parioli district, the hotel is surrounded by many historic treasures: from beautiful gardens and parks including Villa Borghese to important museums and small authentic trattorias. This is the perfect location for those who want to enjoy the charm of the Eternal City.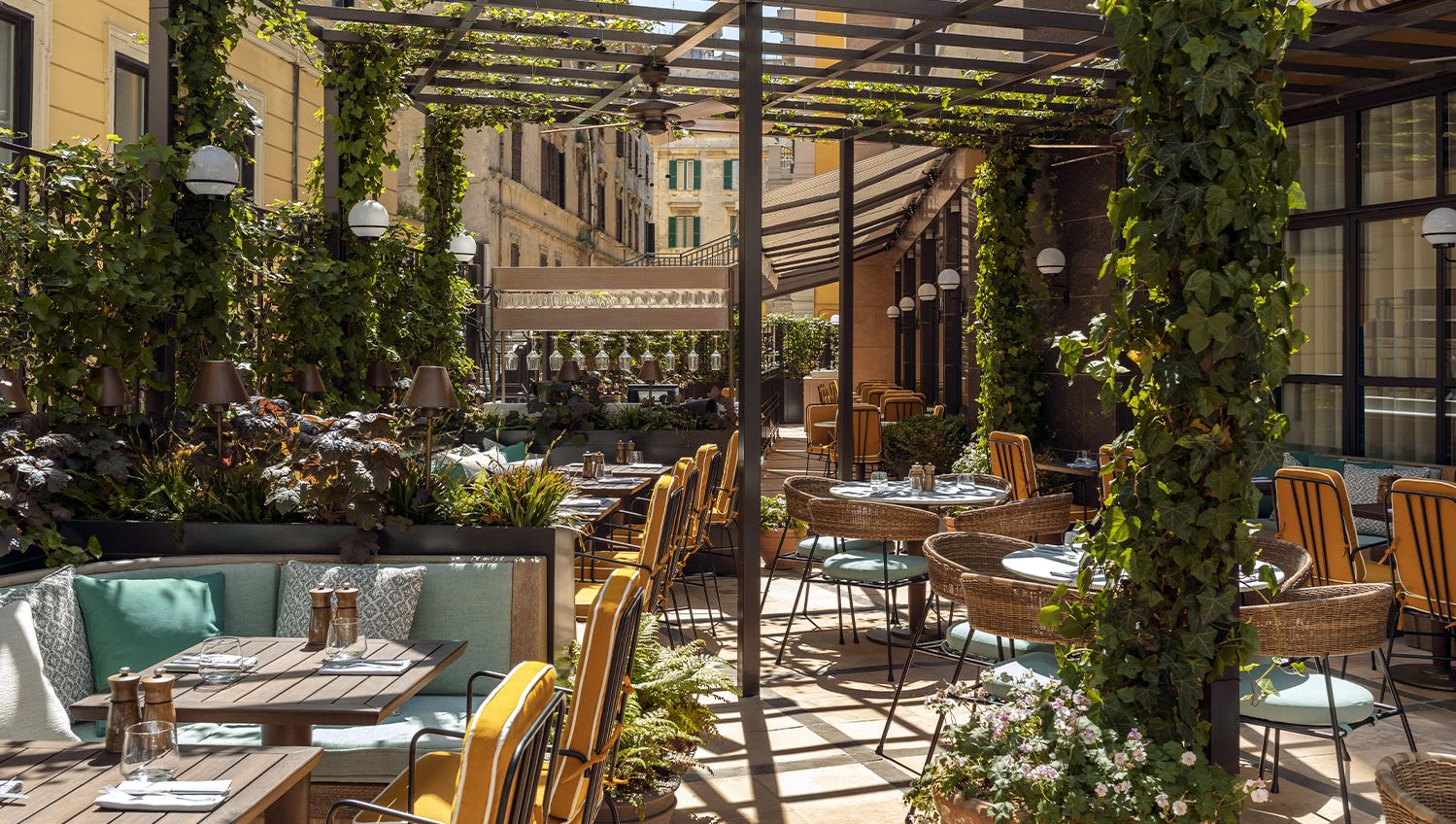 Drawing references from the nostalgic interiors of classic Italian cinema, for which Rome is famous and celebrated, both in the lounge areas and in the private bedrooms, the guest can appreciate a various and eclectic mix of period furnishings and décor. Some of the beautiful vintage objects scattered throughout the hotel seems to be part of a Wunderkammer, an antique cabinet of curiosities full of mid-century Italian objects. ​Ennismore Design Studio transformed the 70's building into an open house taking cues from the building's original details and the rich historic architecture of Rome.
The dusty pink façade has remained largely untouched, whilst inside, the building has been completely reimagined, transformed into a 70's modernist space where local marbles and terrazzo surfaces gives the guest the sensation of a jump in the past. One of the most interesting experiences you can enjoy at the Hoxton is to taste an authentic Aperitivo sitting at the Cugino Bar, a unique place with a signature retro atmosphere where traditional antipasti are served to delight guests with farm-to-table ingredients.
Here, as in the rest of the hotel, it is possible to find some witnesses of the building's history: old décor and materials such as Murano glass chandelier, lacquered timbers and local stones.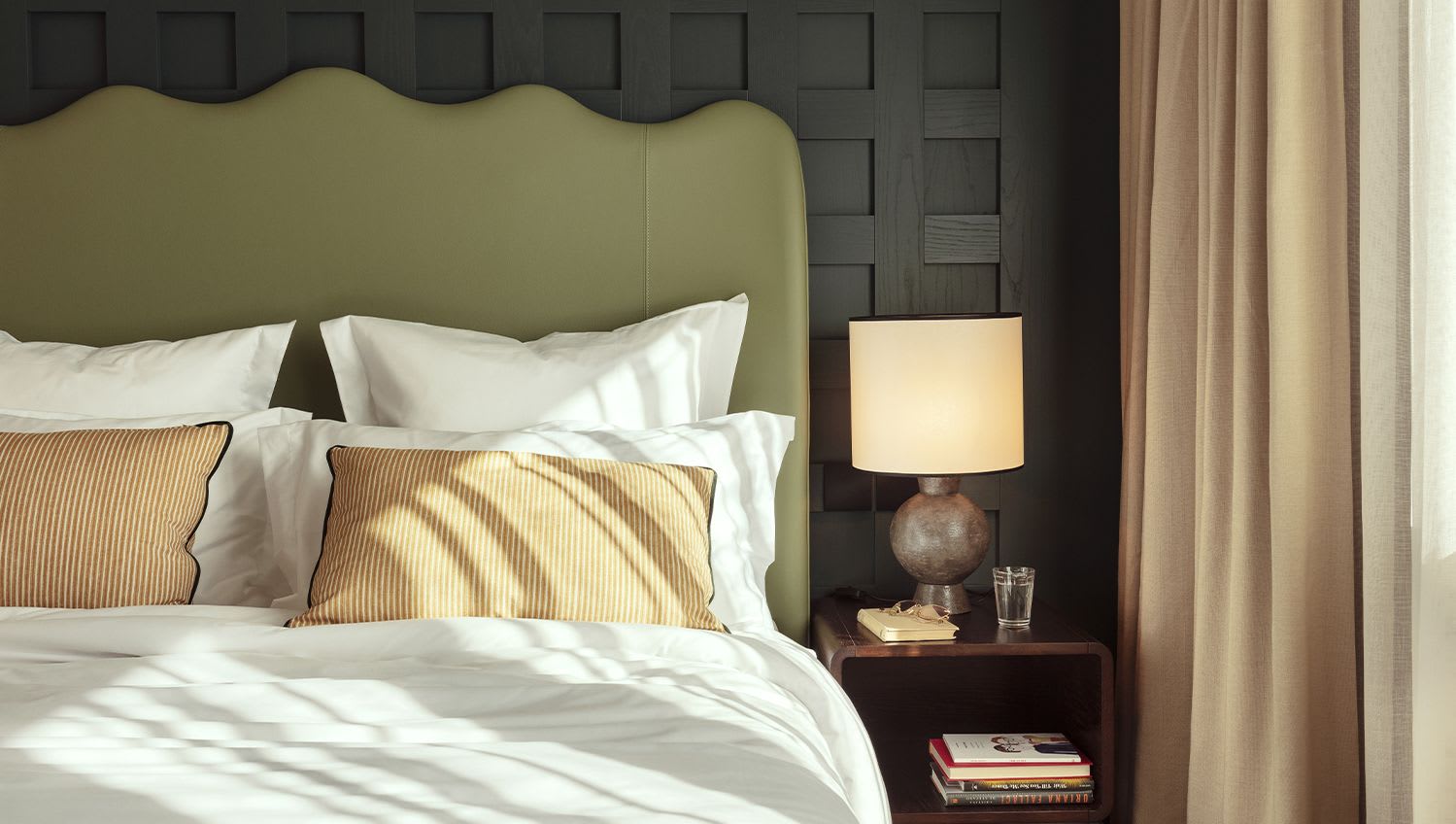 To stay at the Hoxton Hotel means to have a sip of the traditional Vacanze Romane. During the summer, it is a pleasure to take an espresso at the large outdoor café, flooded with natural light and designed to be bold, colorful and cozy. The Hoxton is the perfect starting point for a visit of the eternal city: thanks to its privileged position, you can easily reach some of the most interesting places in Rome.