Meet the Artisan: Locchi
The Locchis have been restoring, grinding and carving crystal objects back since the nineteenth century, when the family was commissioned work by the Grand Duke of Tuscany. Since then, the skilled craftsmanship of these master grinders has brought back to their original condition goblets, bowls, cruets, salt-cellars, precious Murano-glass chandeliers.
​In the heart of Florence, in the district called "Oltrarno" there is an old palazzo on via Burchiello, home of the workshop Locchi, a place that has become famous worldwide for restoring precious glass objects since the end of the 19th century. In its rooms, collectors, antique dealers, museum curators, and private clients meet to have their pieces restored. Signora Paola and her daughter-in-law Giovanna represent the current generation of this family of artisans. "There is a solution to everything", they say. With ancient grindstones and using traditional techniques, Paola and Giovanna Locchi restore 19th century amphorae, 18th century glasses and other precious objects while, at the same time, creating sophisticated art deco collections of fine crystal pieces hand-crafted with 18th century molds.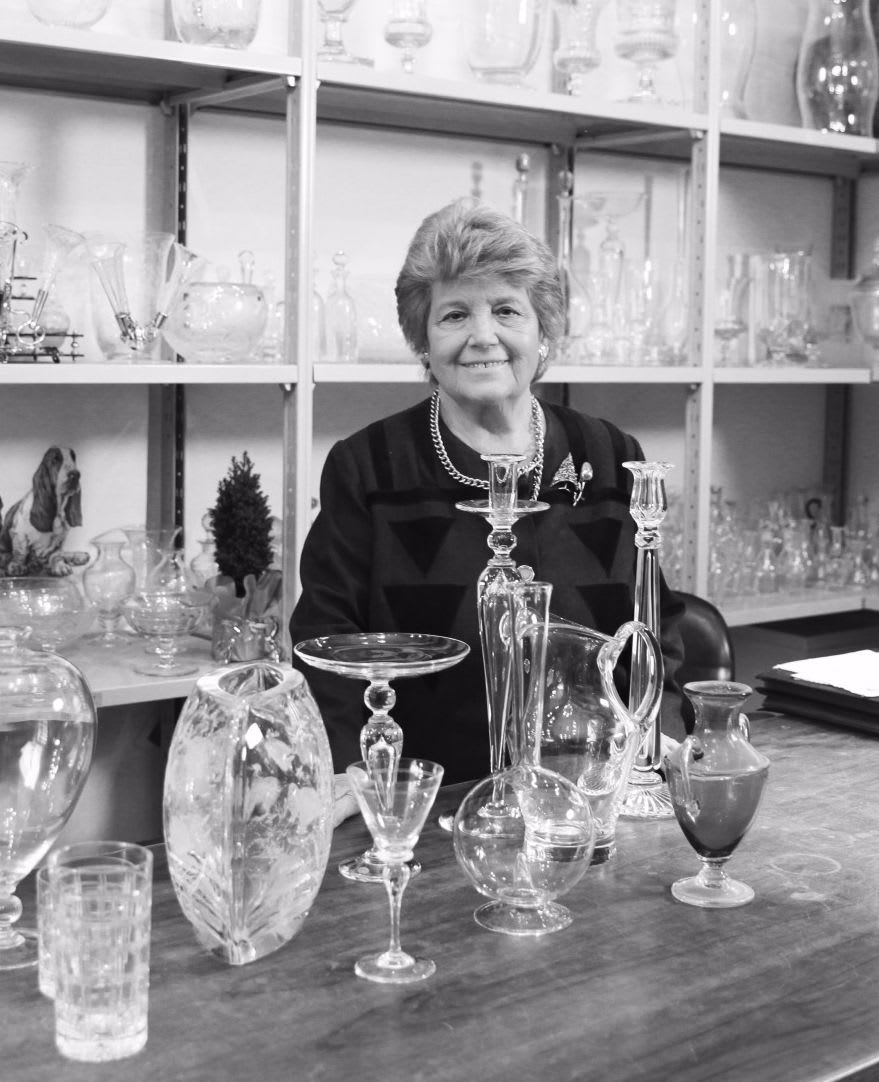 ​Tell us about your products and what makes them special?
What makes our pieces special is the hand-made crafting process. Our objects are mouth-blown and hand-grinded with stone or copper grindstones. In our workshop you can still breathe the same air as 200 years ago. The only difference is that the grindstones are not powered with pedals, but electrically.
Could you describe your production process?
When a client gives us an object to restore, we handle it with the outmost care: we do research on it, plan the work for the best final result and complete the piece exclusively by hand.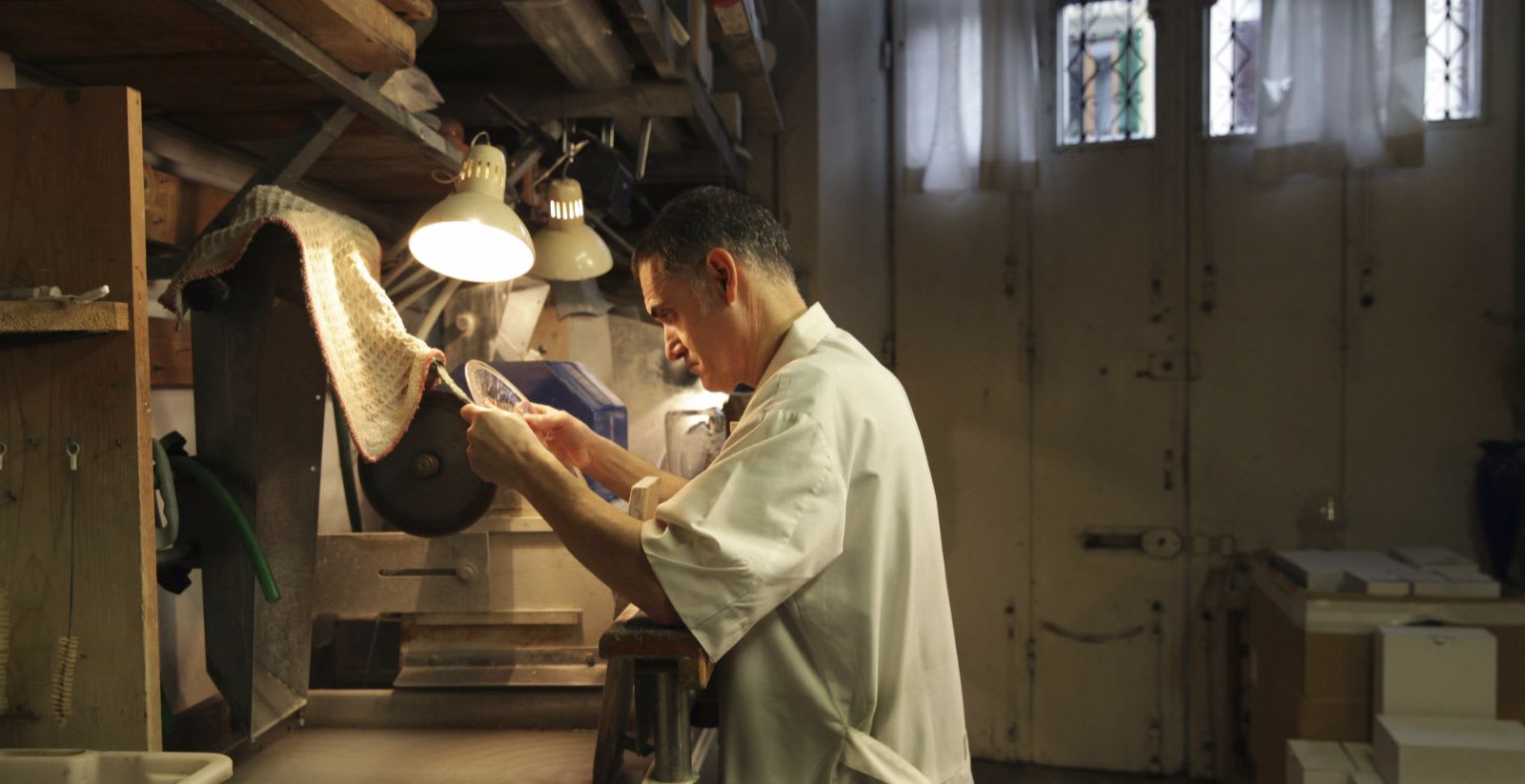 T​ell us the history of the company.
Our company was born almost by chance. In 1920, Italo Locchi became the manager of an ancient glass workshop that his father had bought. He displayed good entrepreneurial skills and a great flair for hand-decorating glass and etching, becoming a great engraver and starting a family business. The workshop grew under his leadership and, in the 50s, moved from its initial location to the current one on via Burchiello focusing more and more on restoration.
Who are the most important people in your company?
When Italo died, his daughter-in-law (who had been doing a completely different job as a journalist) inherited the workshop. It was love at first sight. Today, four craftsmen work alongside Paola and Giovanna Locchi. We don't consider them employees, but collaborators. We are a big family and in a little while the fourth generation will enter the workshop: the grandson. We are extremely proud of that.
​How do your surroundings influence your work?
Florence is the city of art and craftsmanship. Unfortunately nowadays there aren't many authentic artisans, and those of us who are still working have to hold on.
Are there special projects you are particularly proud of?
There are so many projects we are proud of, but we want to protect our clients' privacy and won't name names. We are also proud of our own production, among the object we create there are the reproduction of the chalice in Caravaggio's Bacchus, a vase taken from a painting by Veronese, a mouth-blown carafe that appears in Botticelli's The Banquet in the Forest. Our glasses with monograms, stemma and corona are also very successful.