Be Different, Be Unique: Laura Meroni
At the heart of Laura Meroni's collections lies the belief that no machinery and no computer can ever match the "know-how" of the artisans' hands. Rediscovering perfect proportions, oversized dimensions, exclusive surface textures, Brianza based Laura Meroni, reflects the true tradition of Made in Italy, where artistry, tradition and creative imagination turns into an actual product.
​Among the beautiful landscapes of Brianza, ​​Laura Mer​oni's artisans create furniture masterpieces in perfect relationship with art, design, and beauty of its surroundings. Founded in 2000 with a passion to explore handcrafting skills of Brianza's artisans, today, Laura Meroni has grown onto produce tailor-made furniture with a strong personality, real value and consistency. Each piece of furniture reveals careful research, extreme attention to the choice of finest materials, wisely combined with exceptional craftsmanship. We interviewed Laura Meroni to explore their philosophy "Be different, Be unique".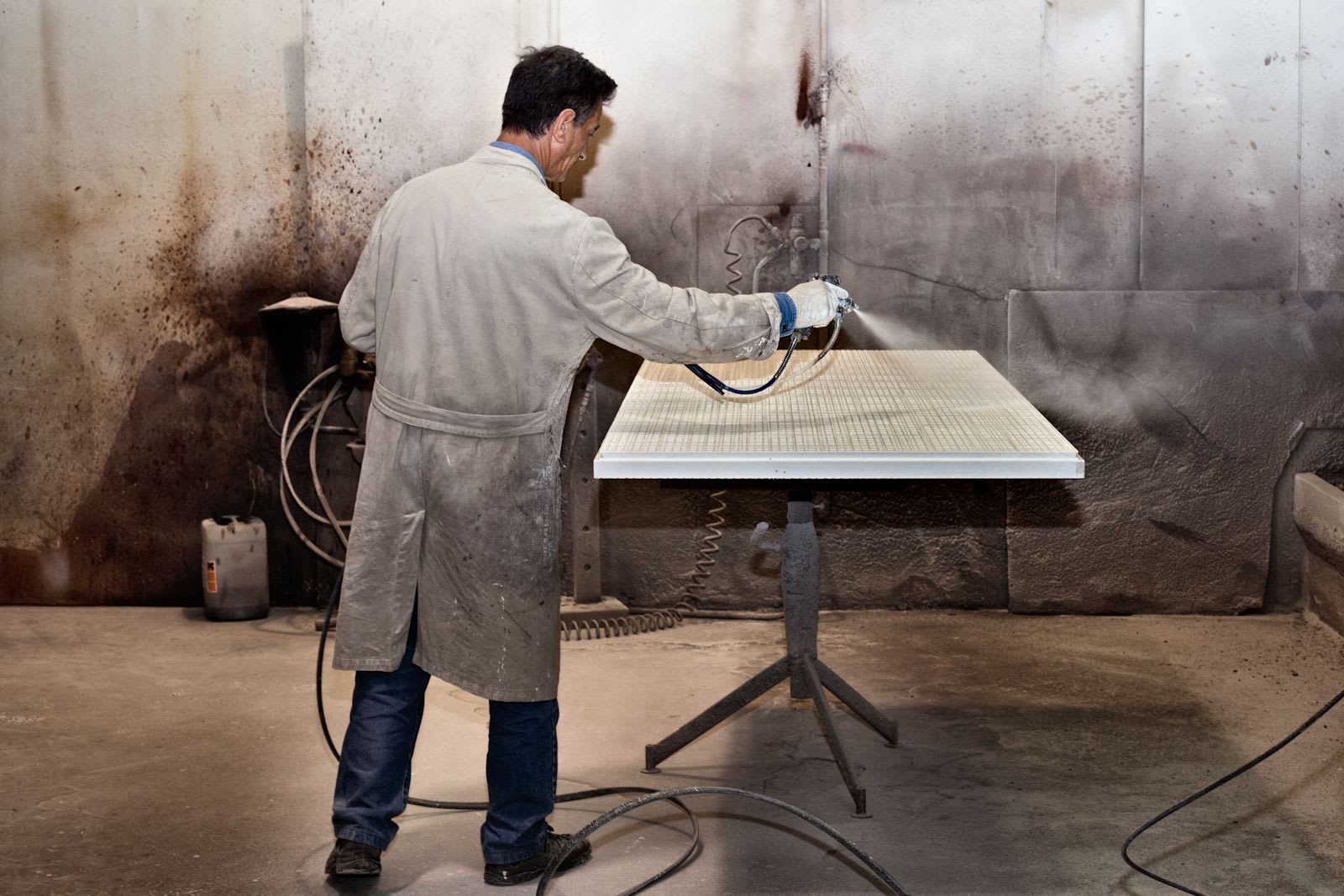 ​Tell us the story of your company.
Laura Meroni was founded in 2000 with the purpose of rediscovering, enhancing and expressing the epitome of the deft handcrafting skills Brianza master artisans developed over decades. It is a tribute to a dear individual (Founder and owner Massimo Maggioni) who has passed down to us, always with great passion and curiosity, his vast experience in the wood and design sector, gained during the most culturally active decades when the artisanal reality and the industrial production in Brianza started evolving.
We choose to collaborate with architects and industrial designers who share our "be different, be unique" philosophy and are willing to experiment with new styles and innovative materials using the valuable artisanship of our territory. This philosophy gives shape to our collections that tangibly reflect the bond between craftsmanship and design.
"Surface design" is one of the most recurring and appropriate definitions that links Laura Meroni with the world of luxury furniture design. This attests the importance and attention we have always paid to the research and creation of new and exclusive surface textures for our collections to convey unmistakable and emotional appeal. They are visible and tactile textures on the furniture surface that exude warmth and energy and, thanks to their singularity and versatile customization, that offers endless decorative possibilities for any interior.
​Your creations are entirely crafted by hand. What is the most fascinating stage in creating them?
Our collections stand on the belief that no machinery and no computer can ever match the intelligence and wisdom of the "know-how" of our artisans' hands. They require high-level manual processing techniques and finishing and although we use industrial equipment, the "manual stage" remains irreplaceable and rules out assembly-line production.
Crafting a product by hand enables our artisans to add warmth and personality that are otherwise impossible with all-industrial processing. The beauty of craftsmanship lies precisely in the production process, which is also based on the natural timing of the materials being worked, with each step marked by the rhythms and peculiar properties of each individual material.
For example, the prized woods we use all have different drying times and require different treatments to fully reveal their beauty. Similarly, metals need different times and different procedures for oxidation or burnishing; marbles require different processing to enhance their natural grain. Each of our products is a challenge: translating the idea of the designer, researching and using the material or materials to combine, entrusting the production to an expert and talented craftsman who knows how to work them, and lastly creating a product that meets the market taste.
​How do you convey the authenticity and uniqueness of your products?
A combination of experience and manual sensibility enables us to bestow each product with a distinctive artisanal feature that makes it unique and highly appreciated by a clientele that recognizes the importance of our philosophy "be different, be unique". The Arte Collection is the result of a collaboration between renowned contemporary artists and our skilled wood-carvers who translate the creativity of the artist using the ancient art of intarsia (wood inlay). Works are produced in limited, numbered editions of only 21 pieces, each accompanied by a certificate of authenticity.
When browsing our collections', catalogs feel like a tale of emotions and luxury, visiting our showrooms becomes a sensory journey in an exclusive and engaging visual and tactile landscape, where the character, singularity, and craftsmanship of our products tell a story of passion, design, elegance, innovation and extraordinary crafting mastery.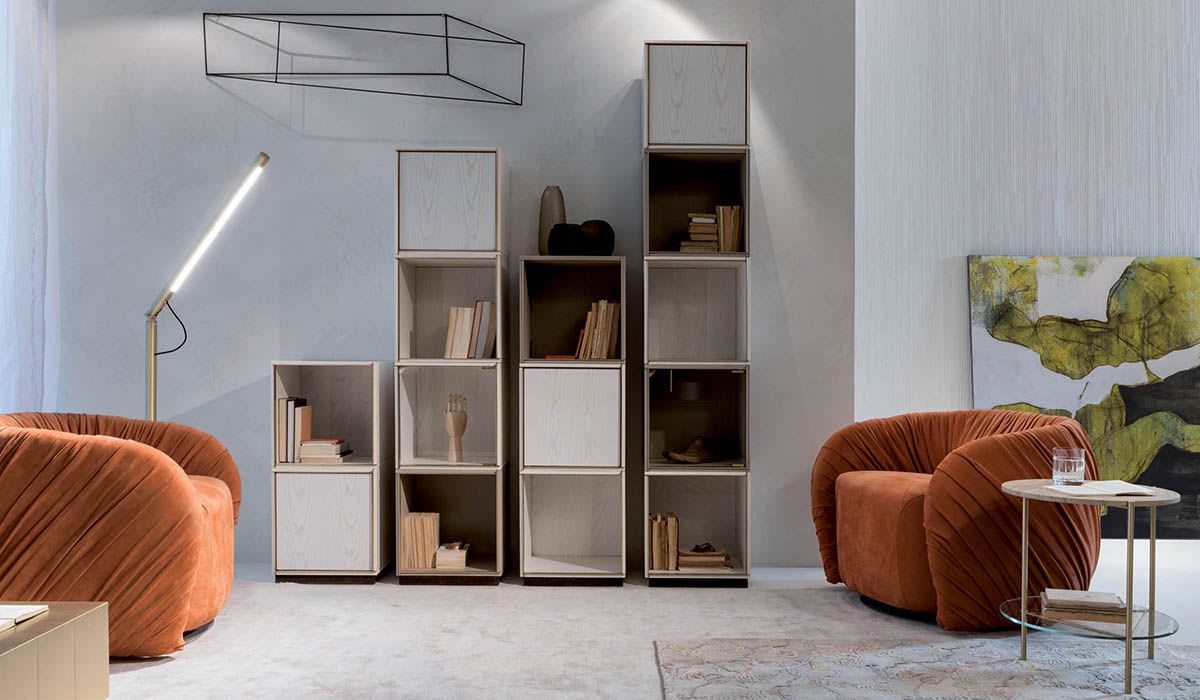 ​What is your preferred material and why?
We are constantly searching for materials that can express their natural and intrinsic idiosyncrasies through our unique workmanship and finishes.
Woods such as the prized Ziricote, the rare Syberian Ash, or antique Stone Oak; metals such as brass, copper, steel, Black Iron "cenere" that can be satin or burnished; precious and unique marbles like Calacatta Gold, New Port Laurent, Pietra del Cardoso; leather with special tanning and fabrics with precious textures that make them particularly suitable for folding, sewing and pleating; special finishes such as the liquid metal or the liquid fabric (which creates a soft velvet-like effect), the metallic paints of various colors, the crystal finish (obtained with the use of small fragments of black or white glass) and the Craquelè (which gives an antique and irregular effect to the treated surface).
All the materials we use are combined, paired, and reprocessed to create surprising and unique visual and tactile effects to make every single creation absolutely one-of-a-kind. The processing techniques of each individual material are secrets guarded by our artisans and derive from ancient techniques that are interpreted in a modern key through the use of innovative materials.
​What are your plans for the future?
Since the very beginning, our goal has been the unwavering desire to preserve and pass down ancient crafting traditions by developing an original connection between innovation, design, manual skills, and search for valuable and unusual materials. This willingness will also remain true in our future projects, as it is our wish to continue preserving the synergy and trust established between Laura Meroni, the architects, and our artisans, so as to turn into reality what, for our customers, is merely a dream.