Iconic Murano Glass by Venini
Discover one of the oldest and most prestigious glass companies in Italy, Venini takes pride in its intent to preserve the ancient art of Murano glass blowing, creating stunning vases that combine tradition and innovation. By collaborating with famed designers, including: Alessandro Mendini, Gio Ponti, Ettore Sottsass and ​Carlo Scarpa, Venini has established itself as an authority in the field.
Founded in 1921 as Cappellin Venini &C. by Paolo Venini and Giacomo Cappelin, Venini is one of the oldest glass making companies in Italy. After being divided and renamed Vetri Soffiati Muranesi Venini in 1925, it soon became a well-recognized name in the artistic glass production, reaching its golden age in the 1980s with important collaborations with distinguished artists, designers, and architects.
Following the long standing tradition of blown ​Murano glass​, Venini's approach to historical craftsmanship and originality attracted numerous famed designers that contributed to the rise of the brand as one of the authorities in Italy on the art of glass, such as Alessandro Mendini, Gio Ponti, Ettore Sottsass, and ​Carlo Scarpa.
Discover the story and heritage of Venini in our interview, and read all about their mission for the future.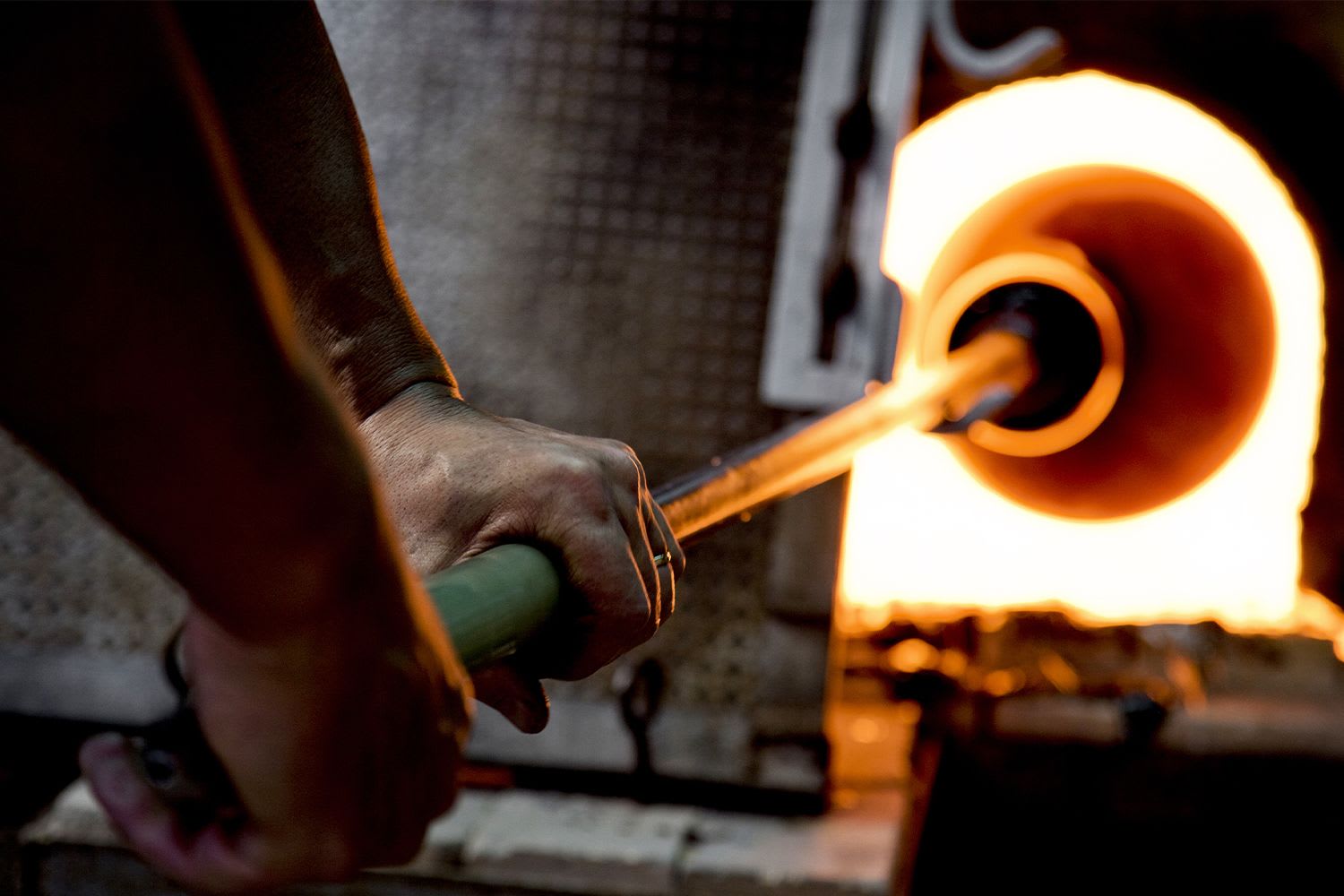 ​How has Venini evolved over the course of the past century? Tell us your story.
Venini has distinguished itself as an Italian manufacturer par excellence since its founding in 1921 in Murano. To this day, the pieces crafted by our master glassmakers are a testament to our Renaissance heritage, specifically, the physical act of mouth-blowing glass in a blowpipe to create a work of art. A cornerstone of the company's success has always been its forward-looking entrepreneurial spirit, marked by the appointment of an artistic director in charge of curating its pieces. The successful marriage of artisans and designers has encouraged advances in research and experimentation, allowing our products to evolve over the course of our 100-year history.
​What goes into creating an iconic product from Venini's collections?
The artists who have left their signature on Venini products convey to customers our identity, one rooted in culture, territory, heritage, and innovation.
Venini's collections are often produced in collaboration with well-known, contemporary designers. How are these partnerships forged?
It is the artists and international designers themselves who propose their projects to Venini because they recognize the relevance of our company's historical and artistic heritage.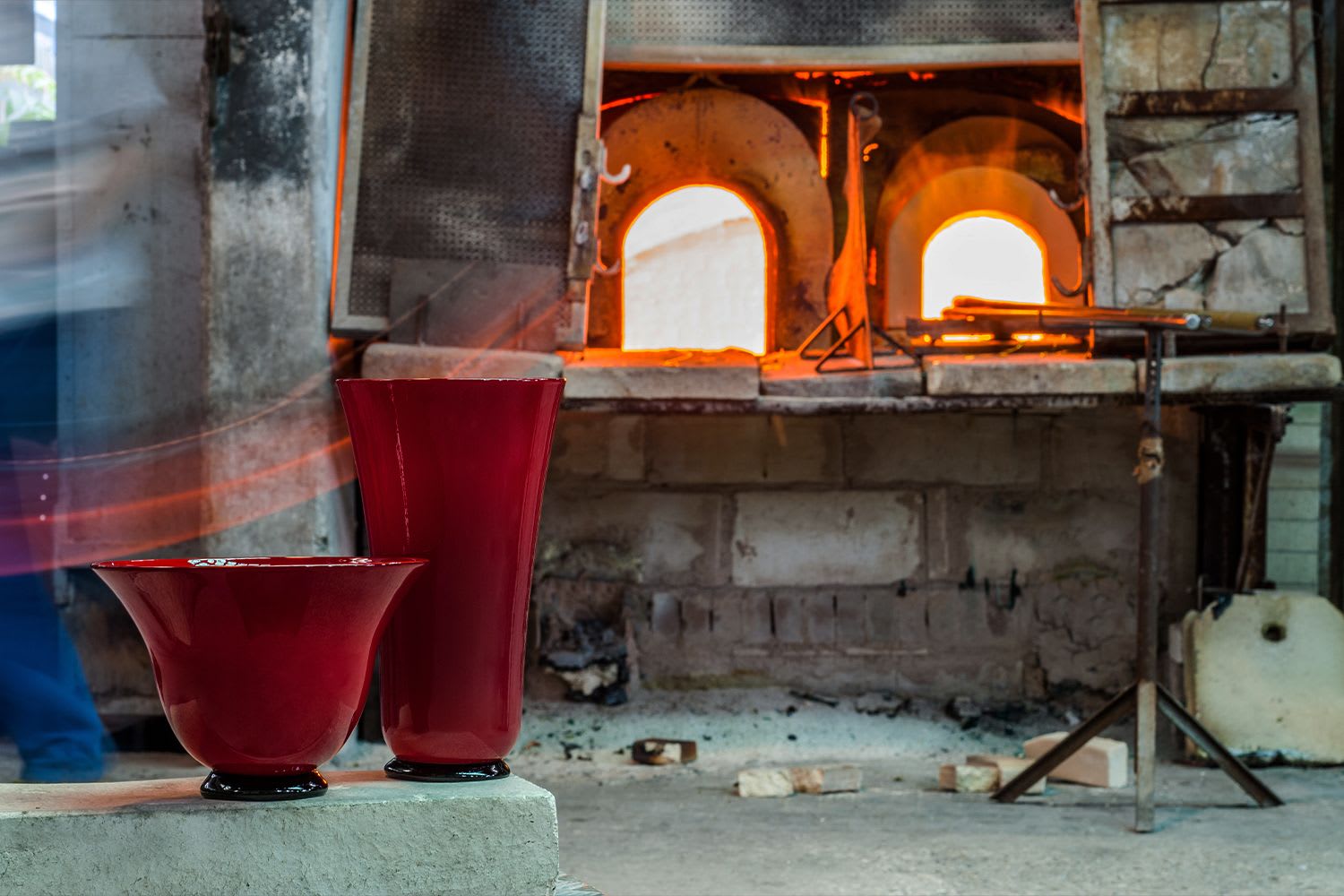 ​How is Venini connected to its geographic context? What is the most iconic place in Murano that you would recommend to a first-time visitor?
All our artisans are local, carrying out an artistic tradition that is unique in the world: the mouth-blowing Murano glass craft. As such, Venini products are a cultural asset resulting from a local artistic heritage. The most iconic place on the island of Murano is definitely the Glass Museum.
How is the world of design and craftsmanship changing? What future do you envision for Venini?
Our mission is to keep our local traditions alive and to preserve our cultural heritage while also bringing forth contemporary creative projects. Venini prides itself on being able to embrace the creative fields of product design and decorative art.