Philosophy of Beauty by VGnewtrend
Creations coming from the tradition, passed down from generations through a craftsmanship that inspires all the manufacturing stages: this is VGnewtrend. Deeply rooted in the Veneto culture, VG pieces add a touch of glamour and exclusiveness to any environment through their sophisticated design and strong identity.
​Founded in 1991 in Treviso, ​​VGnewtrend​ creates functional design pieces with precious material and a unique and exclusive design. Strongly influenced by the culture and architecture of VG hometown, each object features eclectic and unique details, elevating any environment with luxurious, bespoke designs.
Authentic Italian craftsmanship inspires every single stage of VGnewtrend creative process, using the best materials in the making of unique timeless pieces. In this elevated environment, artisan skills finish wonderful compositions with an exquisitely designed charm: never conformist pieces and always different pieces are the result of a continuous research on stylishly decorative design.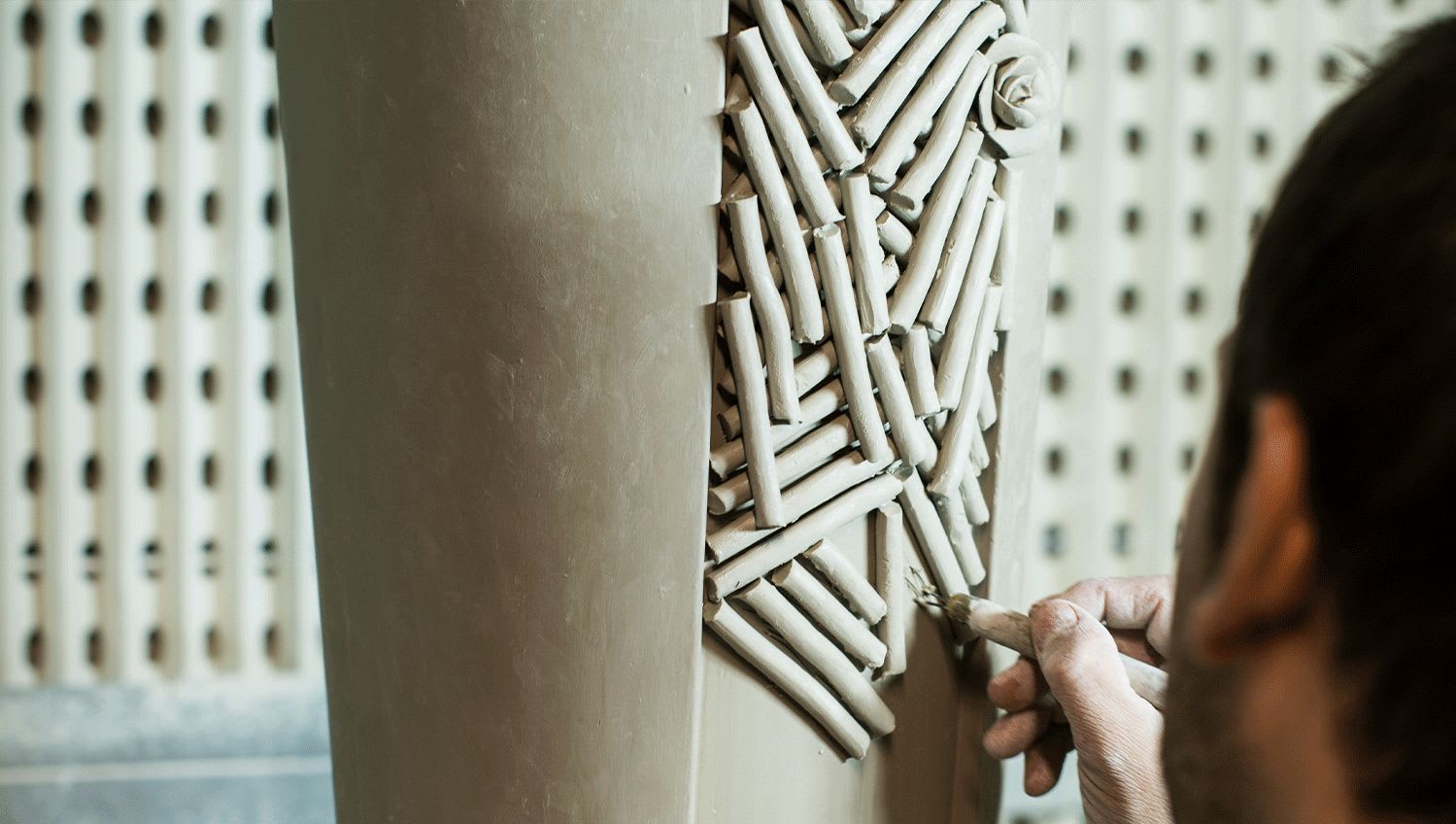 ​The history of VGnewtrend finds its roots in 1991 and successfully develops up until today. Tell us how it all began.
VG was founded in 1991 with a love for eclectic and outside the box design. The unusual shapes of our products are the true distinctive key through which we interpret and create unique luxurious projects, with a tailor-made spirit, always keeping up with the evolution of lifestyles.
The brand was founded in the beautiful city of Treviso. How is VGnewtrend connected to the artistic and cultural panorama of its native town?
Treviso has a lot to teach historically and artistically speaking. The "little Venice" inspired Dante Alighieri with its rivers and its noble center, and gives VG much creative stimulus. As can be found in our use of centenary traditions, in our research and innovative use of historic materials, in architectural proportions, along with the knowledge of Italian craftsmanship.
Every piece designed by VG expresses refined luxury and is handcrafted of precious materials showcasing an exclusive and elegant aesthetic. How would you describe your style? What makes it so unique?
VG's collections respond to a timeless sense of aesthetics and are composed of bespoke objects, customized according to the architectural or design project of the environment in which they are placed. The uniqueness of our style is given by our constant customization of pieces, which creates different and unmistakable results of an eclectic nature, contributing to an eccentric luxury that challenges and at the same time anticipates trends.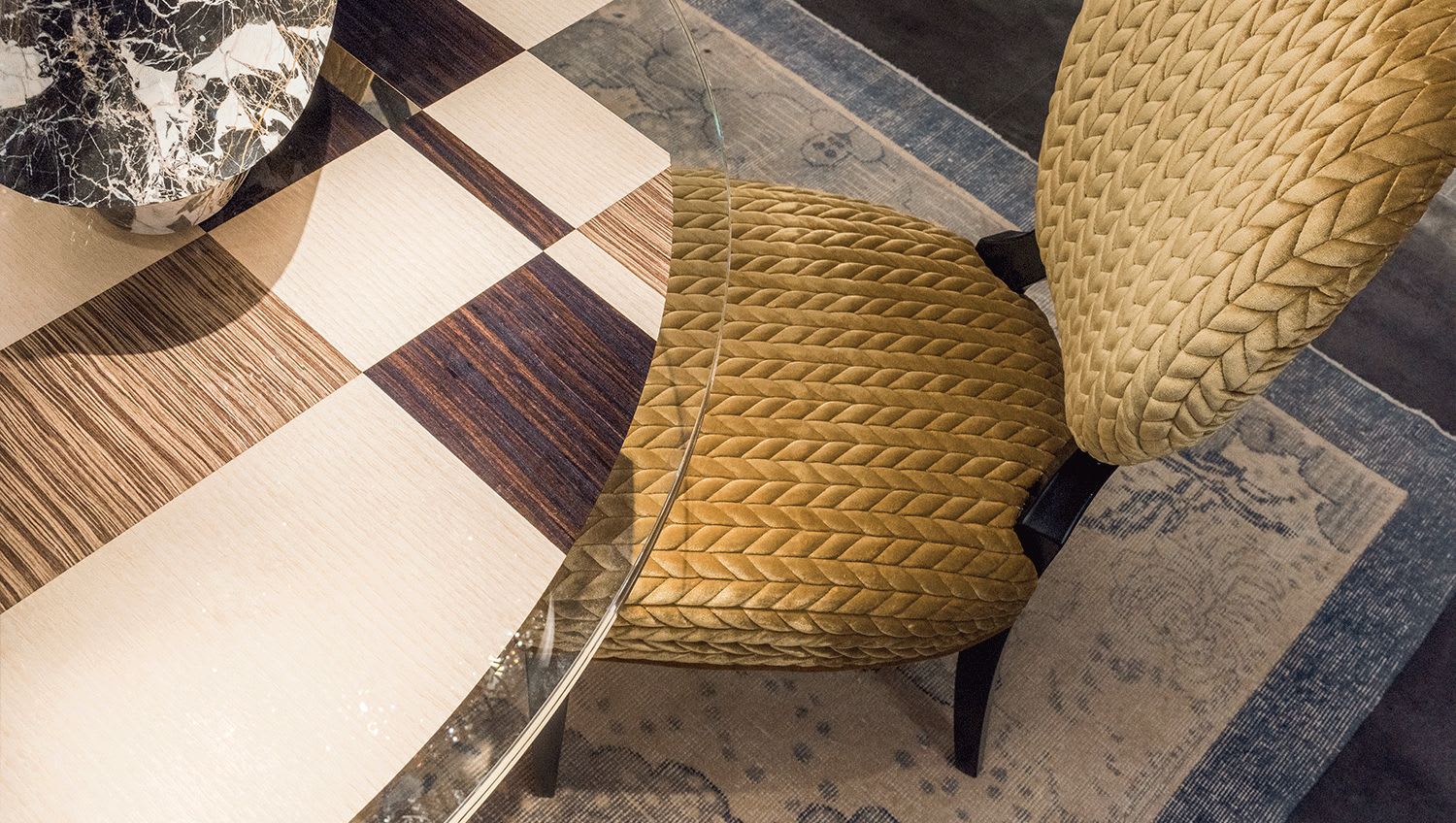 ​All of your creations are born out of tradition, passed on from generation to generation through that precise knowledge of craftsmanship which inspires all of the phases of today's production. Tell us about the most important steps of the production process of one of your pieces.
Every single product is created based on its final use and on the environment it is going to enrich, thanks to the singular creativity of VG's team of professionals. Our projects begin with intentions, which then materialize into a choice of the best materials for the chosen objectives. From the raw material we then develop the details, merging refined design with the skillful craftsmanship of the expert artisans located in our territory. The final step in the creation of each product is the finishing process, which allows us to see the piece how we first imagined it, and adds an explosive and luxurious accent to the interior or exterior spaces it is going to enrich.
​VGnewtrend's work extends in various fields, ranging from private residences to the hospitality sector. What is the common philosophy that allows you to work in such different contexts?
The concept that lays behind each context is the Philosophy of Beauty, a well-rounded love for beauty and aesthetics that narrates Space through the bold objects protagonists of design.
How important is it for innovation and tradition to coexist in VGnewtrend's projects?
Our projects host a thousand-year old tradition of art and craftsmanship developed in Veneto. Together with that, we carry out a careful study of materials and contemporary techniques which allows for technological and sustainable progress, and a kind of luxury that is suitable for our everyday life and for future lifestyles. Our key to success is precisely this balance of past, present, and future.