Ciarmoli Queda Studio: Neo Deco Design
Based in Milan, Simone Ciarmoli and Miguel Queda have established an international reputation thanks to the multidisciplinary nature of their work, dipping their toes into anything from product design to residential, yachting, retail and hospitality projects. Discover their signature neo deco style, looking to the past to infuse freshness into the future.
If design is a way of looking at the world, then the value and the distinctive mark of a designer is represented by the way they choose to interpret what they see.
​Ciarmoli Queda Studio was founded in 2009 by Simone Ciarmoli and Miguel Queda, who since then have lent form to a daily sense of wonder, embodying it in numerous international projects that touch on every aspect of the world of design.
Together with a team of designers and architects, they have developed and completed numerous projects - residential, yachting, contract, exhibitive, retail, products - working for private clients and well-known companies, creating a valuable network of collaborators, artists and skilled artisans, all representing the best of Made in Italy quality; a veritable "partnership value", a further distinctive and precious element on which the firm's clients can rely.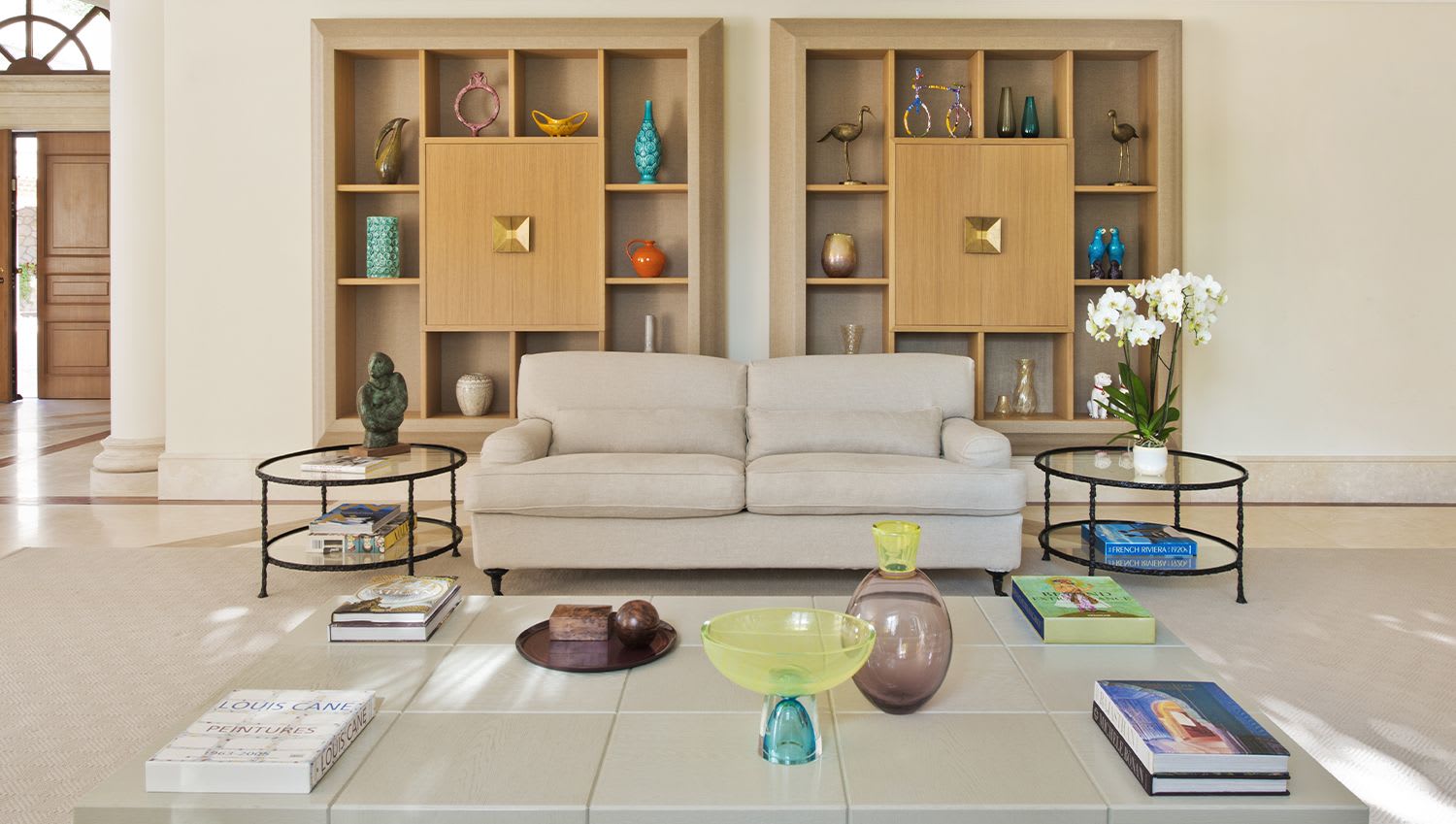 ​How did you first become involved in the world of design? Tell us your story.
We both come from parallel worlds to that of design. Simone worked twenty years with Giorgio Armani, collaborating on a range of creative projects, then moved on to product and interior design. With an unstoppable creativity and the ability to approach design with a great sense of freedom. Miguel has been a long-term collaborator of such brands as Ferré and Valentino, developing a knowhow for fabrics, materials and finishings as a key to characterize a product. Fascinated by the idea of modeling space and attracted by light and volume, together we have carried forward and intensified our research, characterized by quality, brand-new materials, details and craftsmanship, and finally created Ciarmoli Queda Studio in 2009.
​How would you describe your personal style and what's the personal signature that makes your projects unique?
Our style combines interior architectural knowledge with charm, attention to detail and material innovation. It doesn't matter if it is a more classical or more modern project…we like to cross those different styles to create a unique vision that best expresses the soul of the project itself. We like to think that you have to know where you come from to create something new in the future.
​Are there any specific trends that you're currently blending in your practice?
An approach we call neo deco: it does not refer to a specific time but to a more conscious approach, designing things that can last over time, with the right contents and freshness.
Where do you draw inspiration for your projects?
From the memories that the place itself inspires and from our free gaze that sees multiple possibilities.
​What's the decorative piece you enjoy selecting for your clients and why?
We enjoy selecting and customizing armchairs, sofas, chairs and tables and to design the layouts connecting them. Furniture seats are necessary to join, to eat, to talk, to relax, to work, to live.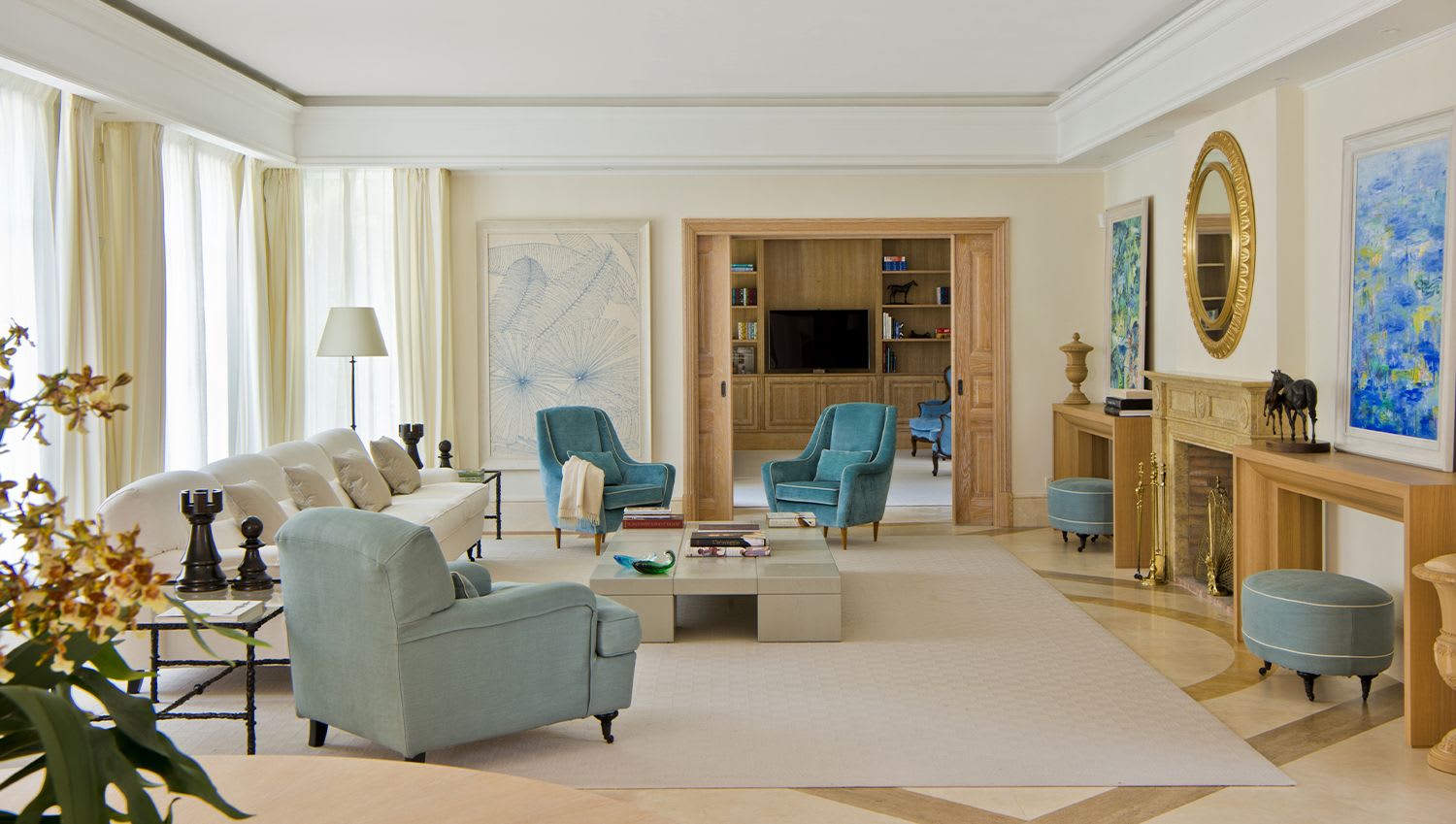 ​In a hyper-digital world, do you often turn to social media for inspiration? If yes, which is the social media platform you use and why?
We try to look widely to what's going on 360-degrees and take an understanding out of it, so our inspiration may come from the art scene, fashion, objects that inspire a shape or a function, colors, materials, nature and of course people. These inspirations can also be found on social media but we like to keep ourselves untied to a format and imagine things through the lens of our own creativity.
​What is your favorite project you have worked on and why?
It is difficult to name one. We are a multidisciplinary studio working on different fields of design — we are currently enjoying working on the interiors of a new boat for a shipyard, a pleasure craft with innovative features looking at marine preservation, under the art direction of the marina in Greece where this boat is being developed. Other important projects were the award-winning 106.5 meter yacht Dream and the short movies DeLightFuL and Before Design: Classic directed by Matteo Garrone under our art direction for Milan's Salone del Mobile, calling the seventh art to highlight design.
​What do you think is going to be the next big trend in interior design?
Generally a calm and warm tone avoiding unnecessary details and shapes that are too big, bringing items to the human scale — with a right hint of glam.
​Do you have an interior design master that you look up to?
We are often inspired to the criteria of interior decoration by Adolf Loos, Jean Michel-Frank or other masters with a personal specialization.
​What epoque inspires you the most in terms of aesthetic?
The early twentieth century, the formalism of Franco Albini, the rational architecture but also the present and the idea of a future.