Aviteur: Travel in Style
Meet Patricia Gucci, founder of Aviteur: a brand of luxury travel accessories made to represent authentic Italian flair. Inspired by the 1950s, Aviteur's style stands out for its combination of superlative craftsmanship and the use of materials of excellent quality.
​Discover ​Aviteur, an Italian brand of travel accessories designed to be enjoyed for a lifetime. Patricia Gucci is the creative mind behind the brand and its signature style: a wise mix of refined, understated luxury and excellent craftsmanship.
Combining classic design with innovative materials, Aviteur represents the authentic value of made in Italy, promoting a new kind of luxury where technology and traditions blend into one-of-a-kind travel accessories. Read our conversation with Patricia Gucci, and discover her innate taste and her vision of quality without compromise.
I wanted something that stood out from the crowd, that was cutting edge but also evoked an era when travel had a certain style.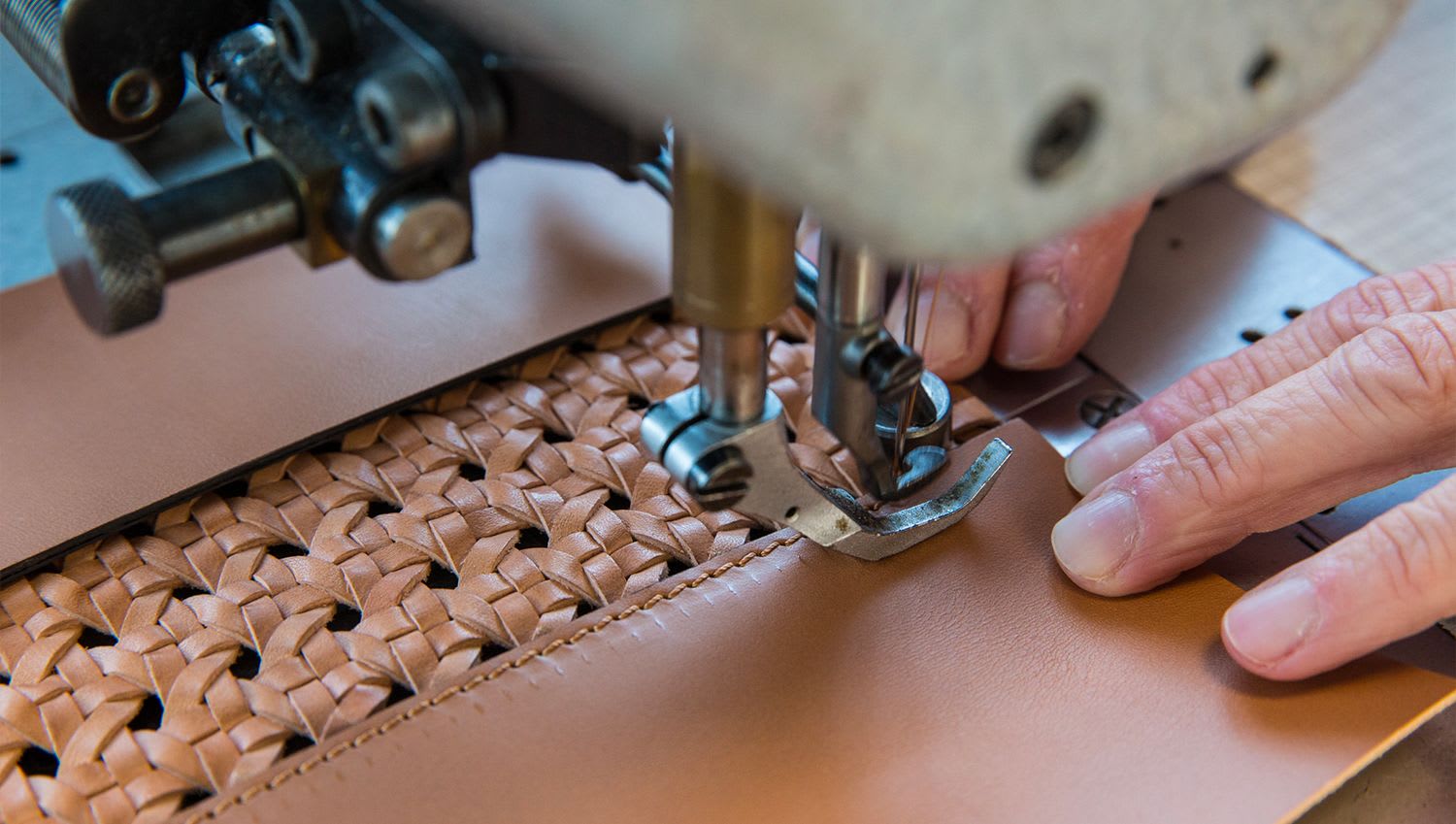 ​Aviteur stems from "avis", the Latin word for "bird". What does this symbolize to you, and how is it connected to your brand's philosophy?
Our brand has an intrinsic connection with aviation and flying, but the name is also tied to our definition of luxury. In today's world, I see freedom as the ultimate luxury and birds symbolize this beautifully. The first three letters of the name (AVI) are also my daughters' initials in order of their births, a total coincidence but nonetheless something that made me think it was meant to be.
Combining exceptional craftsmanship with innovative design, Aviteur's production is deeply rooted in Italy. What do you see as the added brand value of producing exclusively in Italy?
Italy has earned a reputation for unparalleled craftsmanship and materials of the finest quality, becoming the de-facto factory for many of the world's top luxury brands. Promoting a new generation of artisans is key to the future of Made in Italy and, in our small way, we will continue contributing to this in any way we can. Aviteur is 100% Made in Italy, right down to the screws. Our materials are sourced within a 200-mile radius, and this has several advantages (faster delivery lead times, low carbon footprint) but the greatest joy of producing locally is the exchange of ideas between designer and craftsman, which almost always leads to improvements that ultimately benefit the consumer.
​Personality is the main concept behind your collection of travel accessories. Tell us about your mission and what inspired your idea.
It all started with the Carry-on, when one day in Heathrow's T5 I remarked on how everyone's trolleys were rather generic, especially when compared to the gorgeous handbags people were parading. I also noticed a plethora of logos and a distinct lack of any real personality. So, I set about creating one-of-a-kind collectibles that spoke for themselves, made to be enjoyed for a lifetime and passed down to the next generation.
Aviteur's signature style echoes the glamour of the 1950's, designed to be iconic and chic, yet innovative and modern. How do you envision this dialogue between classic inspiration and new tech?
Combining classic design with innovative materials and functionality is something we aim to achieve in all our creations. I love the modernist movement of 1950's and 60's – Le Corbusier, the Concorde, the Cinquecento! – an era that had such style and a great source of inspiration. Over the years, design and technology have evolved together, giving rise to a myriad of products that improve the quality of our lives. Tech provides the solution; design gives it meaning.
​Quality and craftsmanship are the trademarks of your family name. Which Gucci core values inspired your life and the launch of your new brand?
Growing up in the Gucci heyday of the 1970s and '80s was a great privilege and played a big part in shaping my aesthetic sensibilities but above all it underscored the importance of uncompromising standards. My father was quoted as saying "quality is remembered long after price is forgotten," a principle I followed when I set out to create my own brand. The quest for perfection is something I developed from a young age, and it goes beyond the quality of materials and craftsmanship. It's a mindset.
You have spent a lifetime surrounded by art and design. What do you think are the future trends of Italian design and craftsmanship?
Italian design has always been praised for its simplicity and ingenuity. In recent years there has been a focus on developing products that minimize waste, and I think brands will increasingly combine functionality with wellbeing and sustainability without sacrificing the quality standards that have become the hallmark of Made in Italy.