Colorful Interiors by Janie Molster
Meet Virginia based designer Janie Molster and discover her unique design approach and her bold and colorful interiors that range from family homes to boutique hotels, restaurants, and retail stores.
​Janie Molster believes great design should delight, inspire and embrace her clients. With a portfolio that ranges from family homes to boutique hotels, restaurants, and retail stores; the Richmond, Virginia based designer is equally adept at transforming public and private spaces. But no matter the size of the project, or the region, Janie likes her rooms to conjure Southern graciousness. Her unique approach to design has gained her recognition from shelter magazines such as House Beautiful, Southern Home, and Traditional Home; and has led the Washington Post to herald her 'stunning' work at a winery in rural Virginia.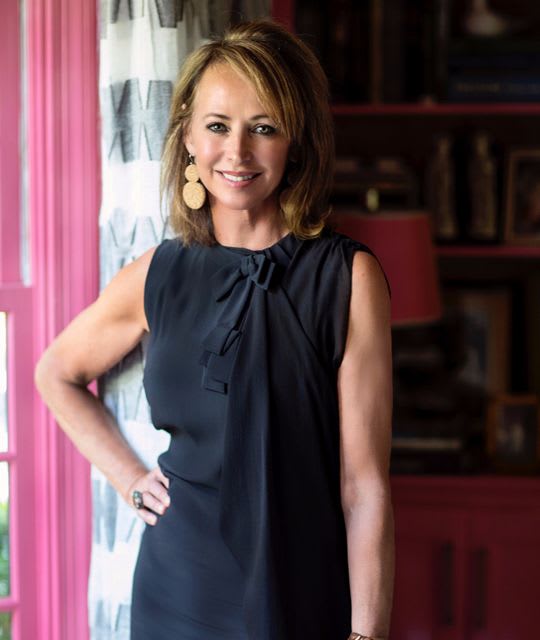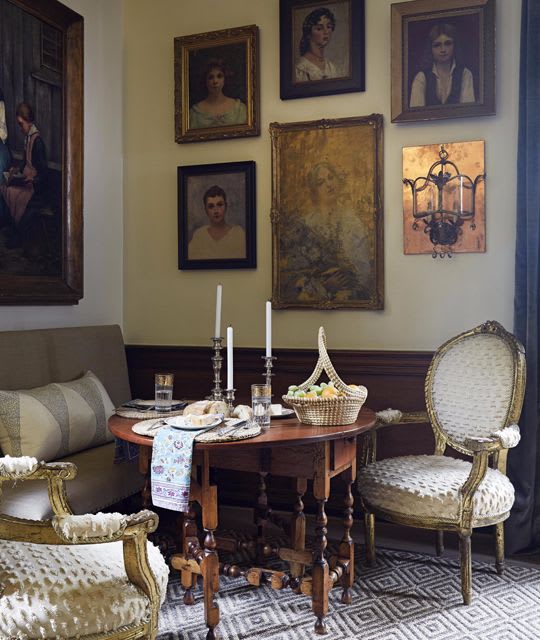 ​What does "Made in Italy" mean to you?
Leather is always on my shopping list when traveling to Italy. I have collections of supple leather bags from chic boutiques as well as satchels and totes from street vendors--I love them all. We use a lot of leather in our interior decors as well--such as upholstery, leather-wrapped mirrors, and cabinetry hardware. Italian-made is always a preference. I also have a weakness for Italian pottery and stacks of plates always seem to follow me home. I like to shop for them in small villages outside of the larger cities where the artists have taken a little creative license and departed from the more traditional designs.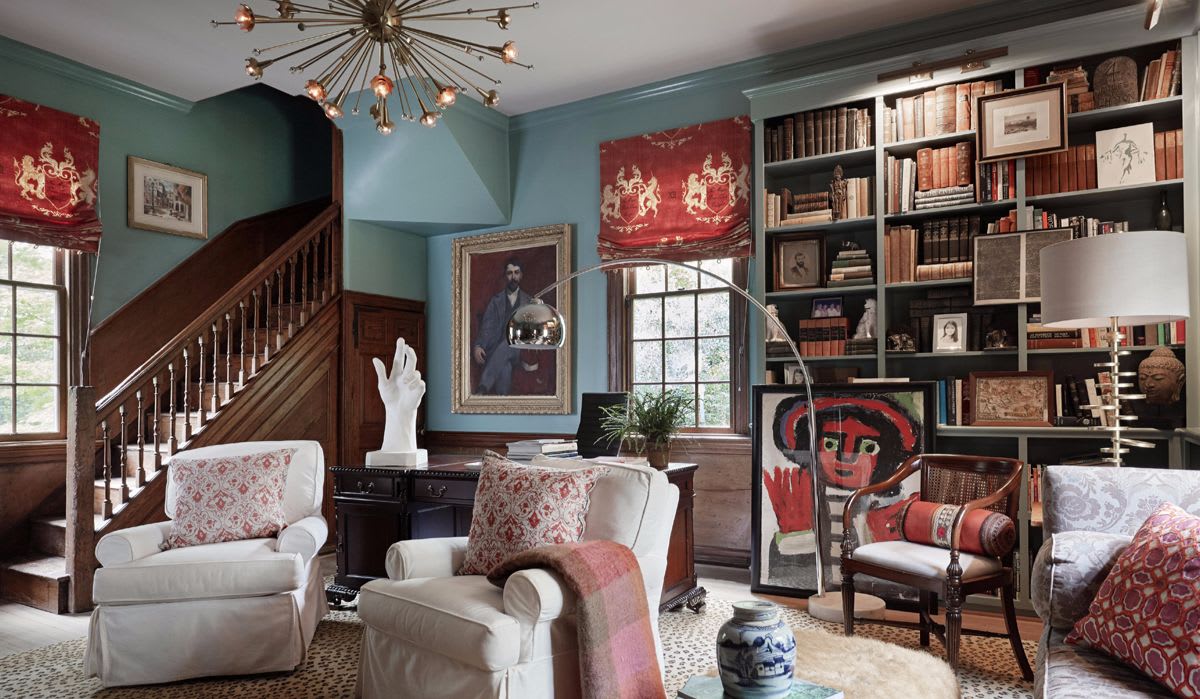 You can be sure that any good original design will eventually be copied or "knocked off". As designers, we can choose to be annoyed or flattered by imitation but the only avenue we have to set ourselves apart is exemplary craftsmanship. In my world, artisans who can create quality, bespoke furnishings and decorative objects are part of a rare and disappearing breed. We need to honor, nurture, and celebrate these artists and their gifts to us.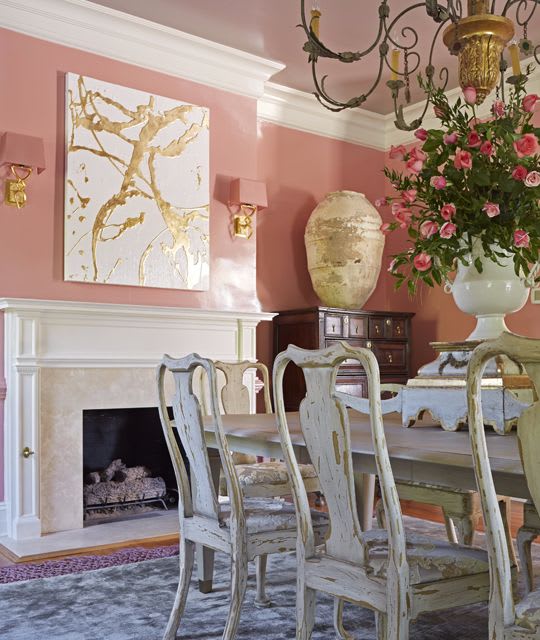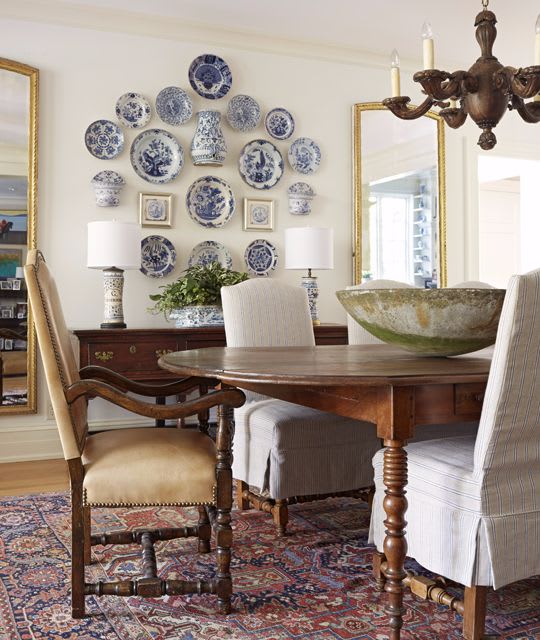 ​Who or what has inspired the most your work and style?
My design aesthetic differs a lot from Sister Parish, but I relate to her practical no-nonsense approach to living well in our homes. Much like me, she fell in to the design world because it gave her no choice. Gifted in correct scale and color balance, she learned a lot as she plied her trade. She was one of the trailblazers in making all of our rooms welcoming and livable. The era of the formal, parlor-style livingroom and the clubby, family-friendly den seem a thing of the past, largely thanks to Sister. She elevated the low and knocked down the high so that all of her rooms beckoned comfortable day-to-day living.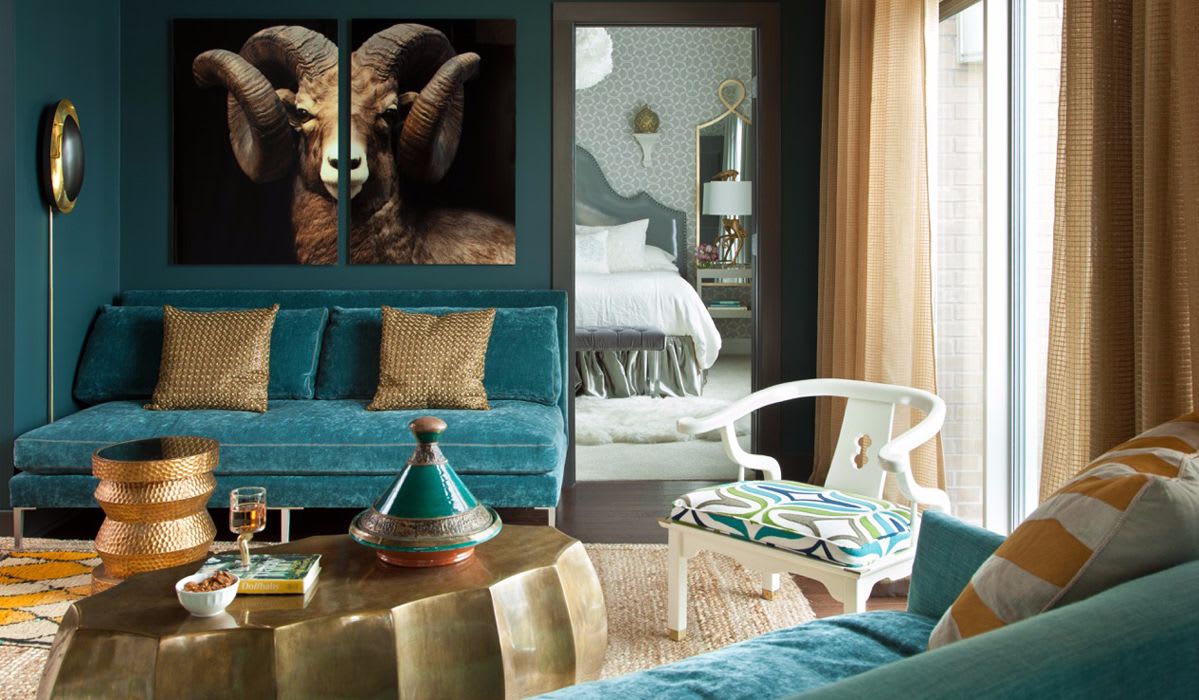 ​Describe your design approach and philosophy.
I shy away from rooms that are complicated visually. That doesn't mean I don't love overlapping layers of color, pattern, textures, artwork, and best of all, colorful personalities. I like a space to be straightforward in that you know the purpose of a room when entering it, and that purpose has been made as pleasurable, tasteful, and most of all, as comfortable as possible. Interior rooms are meant to be used and enjoyed. There should always be plenty of places to sit, lovely things to view, and surfaces for treasures.