Le Sirenuse
There is just one way to enjoy at its fullest the breathtaking sunsets view from Positano, on the Amalfi coast: watch it from the terrace of Le Sirenuse, one of the most beautiful seaside Italian Hotels, with a cool lemon juice and a Babà sweet.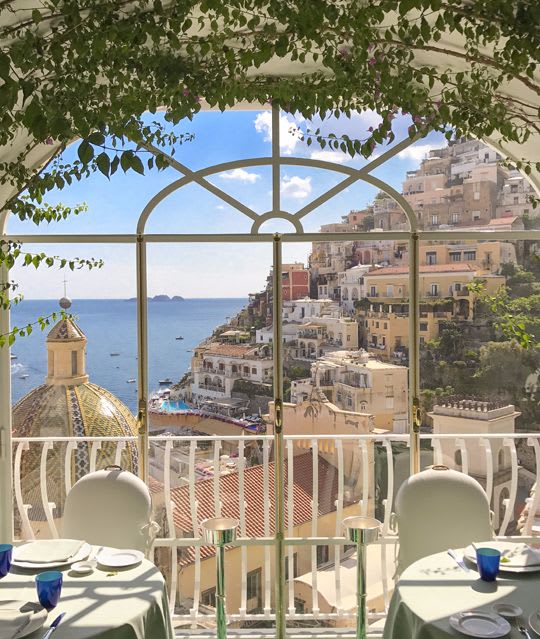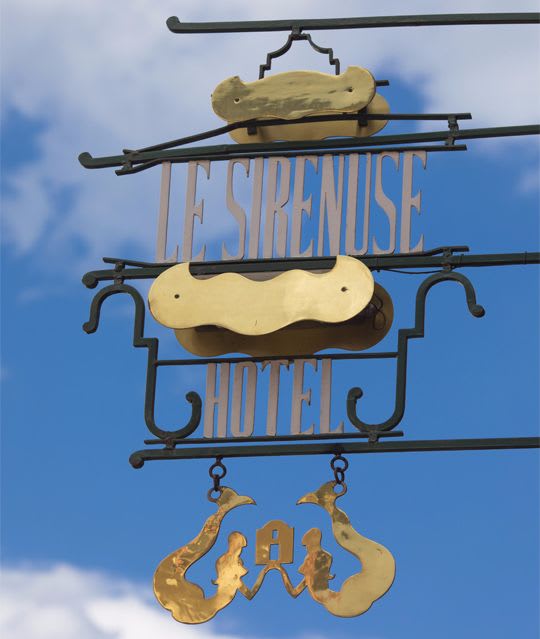 ​Le Sirenuse opened in 1951, when the Sersale family decided to turn their Amalfi Coast summer house in the 'vertical paradise' town of Positano into a stylish small hotel.Today the 58-room resort, which features the Michelin-starred La Sponda restaurant and a spa designed by architect Gae Aulenti, is considered one of Italy's leading seaside luxury hotels. But it still retains the intimate,cultured atmosphere of a private home, and is still very much a family affair.
​The rooms are contemporary but reminiscent of a glamorous bygone era – a mix of modern and antique furniture and vaulted ceilings set against colorful handmade Vietri floor tiles. Rooms with terraces and balconies overlook the blue sea and at night the gentle sounds of the lapping waves can be heard.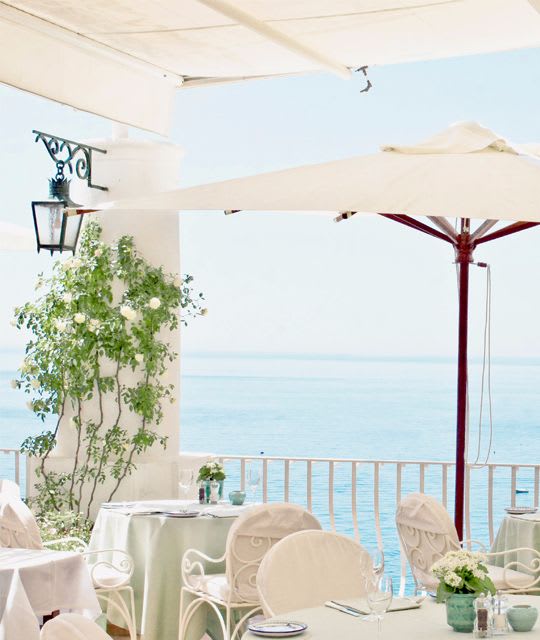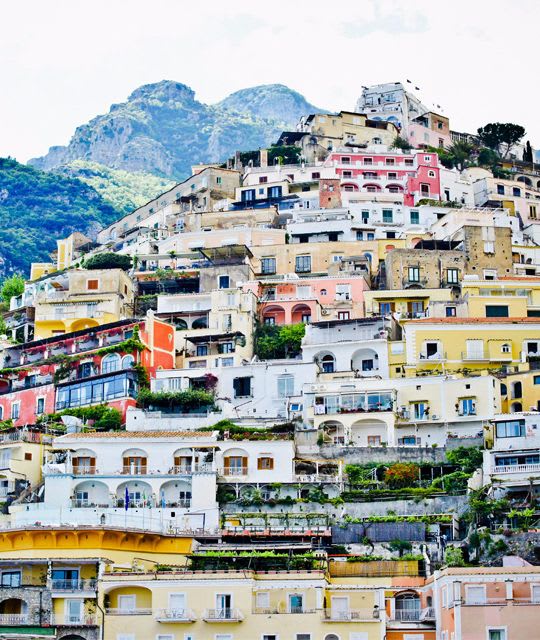 ​Le Sirenuse Michelin starred restaurant is called La Sponda, where executive chef Gennaro Russo transforms the best of the local produce into great delicacies. As the La Sponda restaurant is always full, a new kitchen was recently installed at The Champagne Bar, and it reinforces the already famous Oyster Bar (shells and sashimi) with grilled meat, fish and sea food, fried delicacies and some starchy starters like the riso al salto with squid (amazing) or a very nice and comfy pasta al gratin with cheese. The glasses used in this bar are the famous Bora by Carlo Moretti, Murano, Venice, and the plates are made by Carla's sister, Costanza Paravicini, of Laboratorio Paravicini, Milan.
A new street bar, next to the hotel entrance, was opened in 2015, and was called Franco's Bar, in memory of Antonio's late father. In it, a majestic yellow ceramic sculpture/fountain pairs with large lemon tree and bright blue chairs (Made by Paolo Calcagni of Sotow). The view from this bar, bustling with people every night, under the starry sky of Positano, is literally breathtaking.
Le Sirenuse Spa, designed by the famous late architect Gae Aulenti and located just below the pool terrace, is first class as well. The focus is mostly on massages with aromatic oils but there is a complete range of treatments on offer.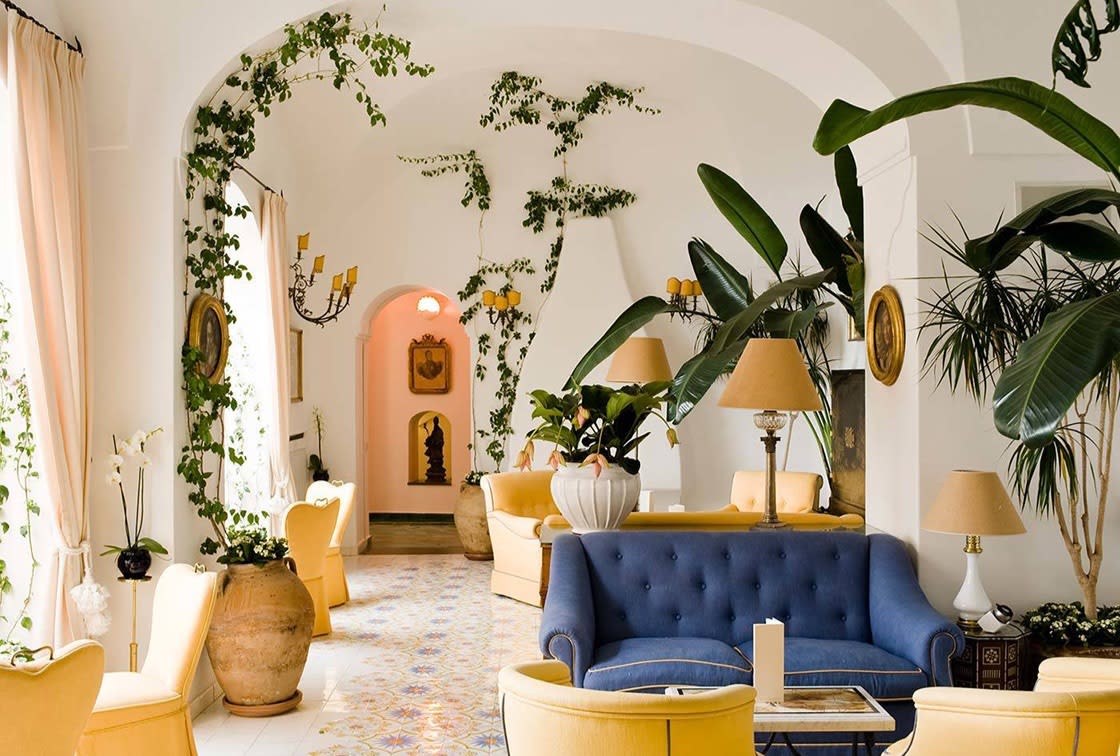 ​Le Sirenuse, has hosted many writers, artists and musicians in its 66-year history. It was in order to celebrate this legacy, and to project it into the future, that the hotel's co-owners, Antonio and Carla Sersale, launched Sirenuse Art Projects in 2015 with the collaboration of British curator Silka Rittson-Thomas. Around once a year, a site-specific work is commissioned from a contemporary artist whose oeuvre is felt to share elective affinities with Le Sirenuse's ethos and spirit of place.The chosen artist is first invited to stay at the hotel to absorb inspirations and discuss approaches, after which the creative part of the process begins.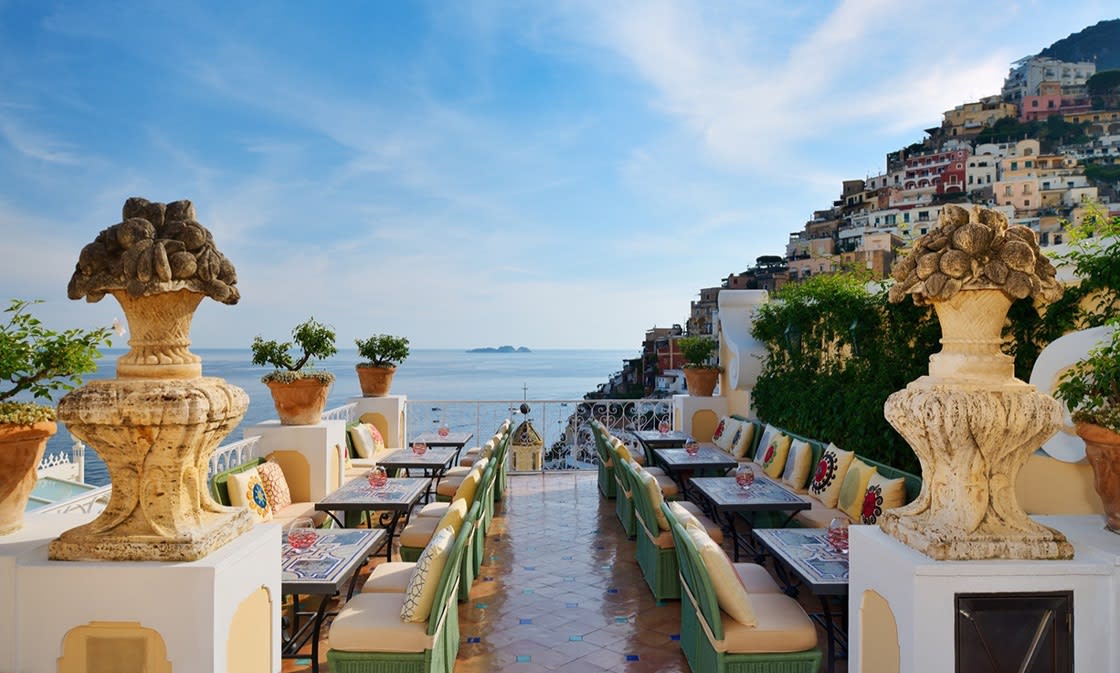 ​LE SIRENUSE
Via Cristoforo Colombo, 30, 84017 Positano SA
Phone: 089 875066