Woven Wonders
Freshen up your interiors with our edit of woven wonders, from the embracing silhouette of the Lisetta armchair by Bottega Intreccio to the sinuous shape of the S-Chair by Cappellini. Witness the expertise of the masters of their craft, working layers of wicker, leather and straw to create tailored pieces of great visual impact.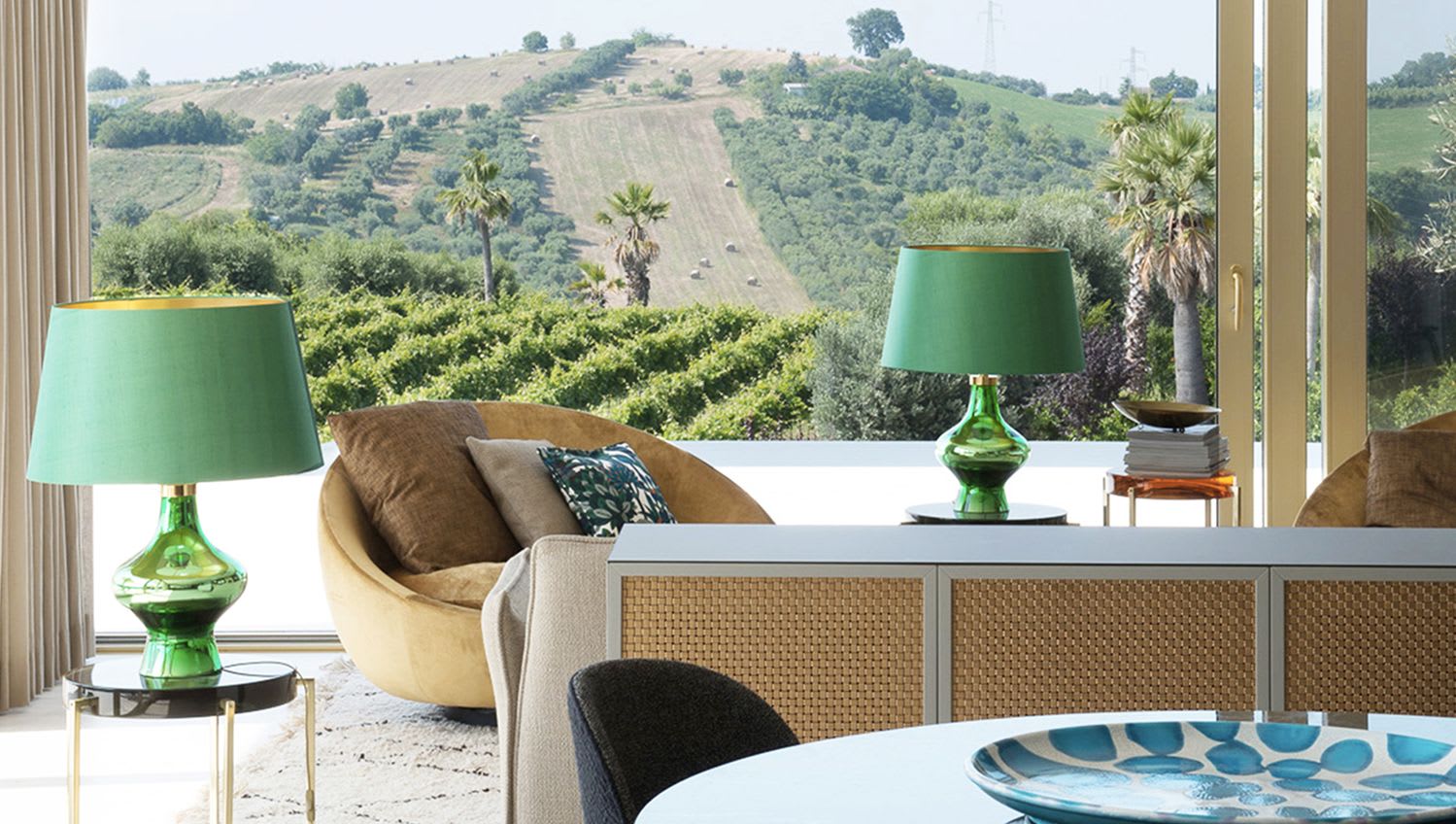 ​By weaving layer after layer, these furniture pieces are entirely composed of a woven pattern making them one of a kind and stand out from the rest. Focusing on a game of movements and fluidity, this pattern is adapted to different types of materials such as wood, Vienna straw, leather, aluminum textiles and even metal copper.
The​ Luce Pink Pendant Lamp is the perfect example of adopting this type of workmanship onto a different kind of material as ​Fisionarte experiments with metal copper in this original piece of lighting. The lamp features a copper-finished metal mount supporting a bulb-shaped shade crafted of galvanized copper threads weaved by hand and finished with a double layer of resin to ensure a UV-resistant and dust-proof surface.
​Da A boasts a unique funnel-shaped silhouette lounge armchair called ​Chika, made of five hundred meters of black technical rope enriched with natural leather inserts. This piece is woven by hand around a structure made of tubular steel and is surely set to be a statement piece in any indoor or outdoor contemporary decor.