PiattoUnico, a Modern Ceramics Workshop
Discover PiattoUnico, Emanuela Sala's artisanal workshop established in Milan in 2015 where she crafts stunning handmade plates, bowls and ceramic accessories. From her early days as an architect and interior designer, read the story of how Emanuela approached the practice of craftsmanship with love and respect for long-standing traditions.
Emanuela Sala is a self-professed untraditional architect, with a past in interior design and digital communication; in 2015, she followed her passion for design and manual craft and founded her workshop PiattoUnico in Milan, after being drawn by the research process behind the collection of second-hand and vintage objects. In her laboratory she handcrafts visually stunning tabletop accessories in ceramics, from plate sets to pitchers and even kitchen tiles.
Merging different techniques such as paintings and collage, her work is guided by her curiosity for her surroundings, and by the observation of people and spaces exerted in order to capture their essence, and inspired by traditional Italian ceramics from the 20th century with vintage illustrations borrowed from particular book editions, paintings, and drawings.
Read her interview on Artemest Magazine and discover the story of how she chose ceramics as her medium, her love for the countryside surrounding her city and the love and respect she applies to the art of craftsmanship.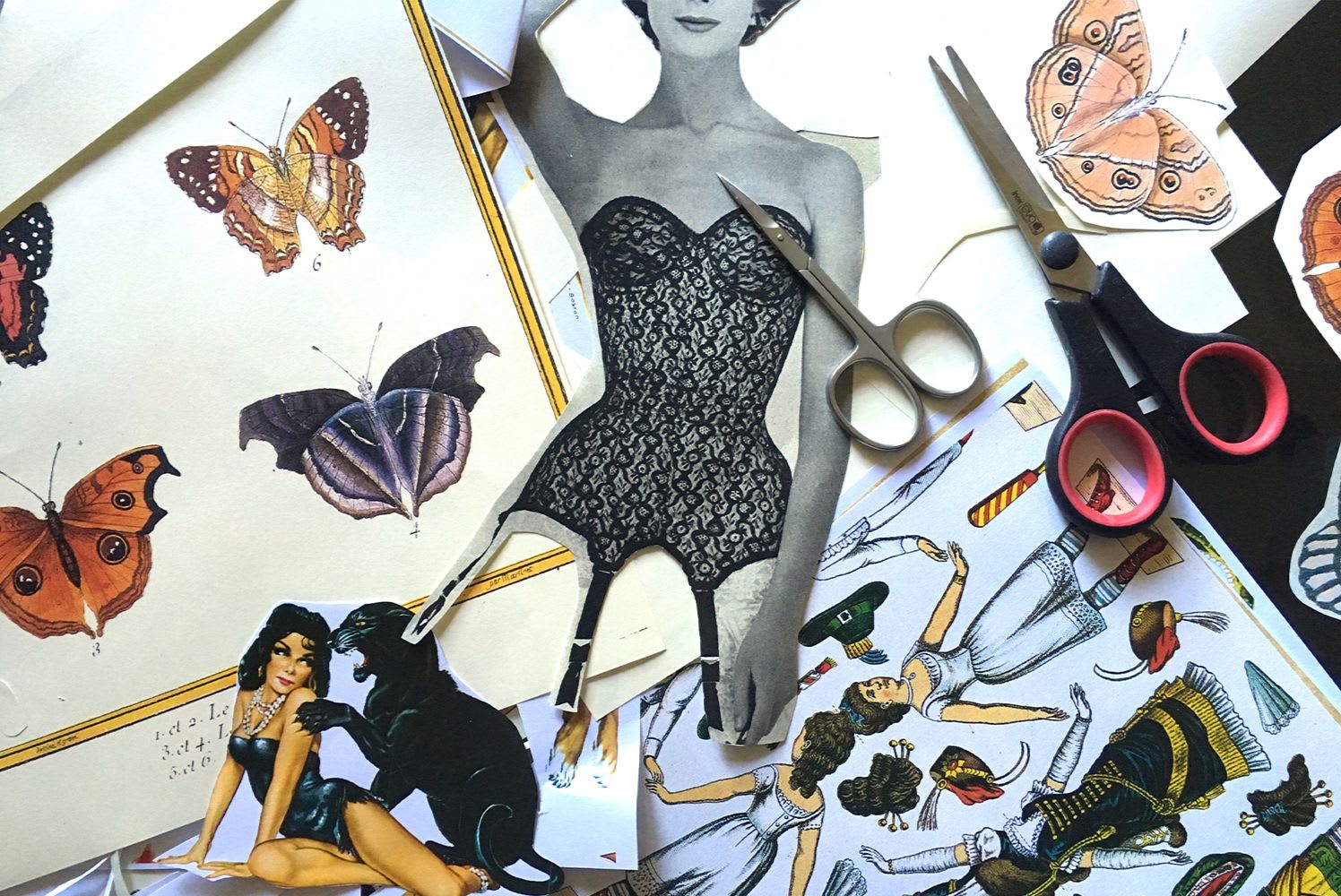 ​Tell us the story of your workshop.
PiattoUnico began almost by chance a few years ago - between 2015 and 2016 - when I was working full-time restyling homes and small commercial spaces with a restorer and antique dealer friend of mine. We used to spend an incredible amount of time browsing markets, thrift shops and second-hand collectors looking for vintage furnishings, and, without realizing it, I went about selecting old plates, bowls, and trays manufactured in Italy in the 1900s. I started working on these recovered ceramics, creating my first one-of-a-kind pieces, and it just so happened that someone took notice and invited me to a Fuorisalone; then someone asked me to create dishes that were not only decorative but could also be used at the table. One can say that PiattoUnico pulled me in, not the other way around!
You consider yourself a non-traditional architect. How are you unconventional?
I am an architect by training, but I have not always practiced professionally. In fact, I worked in digital communication for 10 years, designing "spaces", but intended not as specific physical places: designing a bank's intranet is not the same as designing its physical location! When I returned to the world of Interior Design, I brought with me the concepts of project flexibility, client engagement and collaborative design, ability to manage and make adjustments during the working process. In this way, I had an approach that was different from that of a traditional architect, and clearly only applicable to works of limited complexity. It is also the approach that I follow with PiattoUnico's artisans and customers.
​Where do you draw inspiration for your collections?
I always start from emotions, sensations, and experiences that I then often explore by perusing books, intended in their broadest and deepest sense as custodians of culture and knowledge developed and handed down by those who came before us. We cannot build a future without discovering and reflecting on the past: I believe that sometimes the eagerness for continuously creating novelty distracts us from the wonders of the past, and prevents us from taking time to really appropriate them. Usually, the research for the most suitable type of ceramic happens later.
How do you connect to manufacturing and craftsmanship traditions?
I can sum it up in just two words: love and respect. The wonderful thing about craftsmanship is that no work can exist without the iron will of (at least) one person: at its basis there is no process or strategy. For me, true craftsmanship is that which yearns to and is successful at conveying the artisan's passion through the objects created, implying a certain degree of singularity even when those pieces are produced in limited series.
Why did you choose ceramic? Have you ever considered expanding to other materials and techniques?
Ceramic is one of the few materials still in use all over Italy. For me, following up on historic factories and districts to trace those still in operation, and contributing to the continuity of our cultural heritage is like a mission. Moreover, ceramic offers a wide range of possibilities:you can go from tableware to bathroom accessories, from design objects to wall tiles...it's a world of possibilities. I've thought of using other materials, I've tested graphic transfer on fabrics, and I'm intrigued by wood essences to pair with ceramics. My first experiment was the ​Oracoli​no, a ceramic star that rotates on a hand-turned base of maple wood that will be soon reproduced in a second edition using a different type of wood.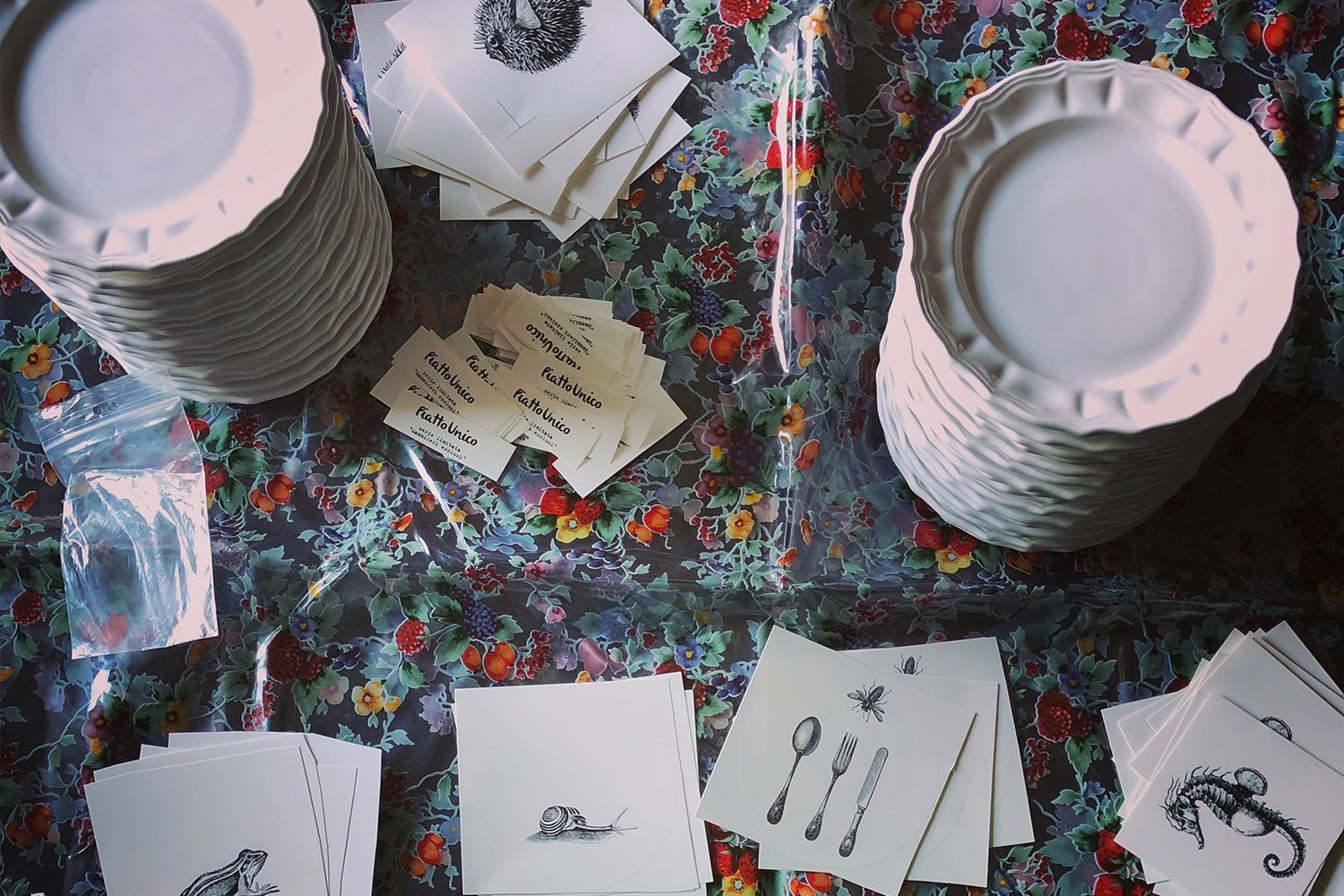 ​What is your connection to Milan? Is there a must-see spot one should absolutely visit?
Milan is where I was born, and what connects me to my family, friends and memories, but I have a deep affinity for the countryside, so I split my time between Milan and Lake Maggiore, even though my ideal place is the Emilia Romagna region! Since I consider myself a "country girl from the city", I would suggest a trip to Chiaravalle with a visit to the abbey and lunch in a local restaurant: you will be immediately immersed in a different atmosphere! Another place I love is via Padova: it is nice to stroll through the street, from the ring road to Piazzale Loreto, looking around to discover the history of Milan, from the ancient country villas to the borghi (small villages) incorporated into the city, from the multiethnic Milan to Piazza Loreto with all its historical and urban relevance.
Where do you see PiattoUnico in the next few years?
I imagine it as an uphill road, one I wish to continue traveling on and where I hope to meet fellow travelers, because there is no doubt that strength lies in unity.